After winning titles in 1934, 1938, 1982, and most recently 2006, Italian Football has its lowest point in over 60 years
Finishing second in their World Cup Qualifying Group behind 2014 winners Spain, Italy was left with the final task of beating Sweden to be able to participate in the 2018 World Cup. However, after poor performances over two legs in which not a single goal was scored for the nation, they crashed out on the opportunity of this tremendous competition, losing 1-0 on aggregate.
It is hard for many to believe that Gli Azzurri will be staying home this upcoming summer, especially since their last time not attending a World Cup was back in 1958, and analysts and critics took to social media to express their opinions blaming the players, coaches and the Italian Football Board. This controversy lead to the President of the Italian Football Federation Carlo Tavecchio resigning from his job, along with Coach Gian Piero Ventura, soon after failing to qualify.
The country has now put Italian U-21 Manager Luigi Di Biagio in charge of the side, but the continue for a manager continues especially after two lacklustre performances against Argentina in which the lost 2-0, and England in which they tied 1-1. The likes of Roberto Mancini, Antonio Conte and Carlo Ancelotti have all been in the midst of the 'most wanted' and 'best option' candidates to help the country move forward, but we are left to see what the final decision will be as Alessandro Costacurta, the Italian Football Federation Vice-Commissioner has confirmed that 'the new permanent coach of the Italian national team will be named on May 20th'.
However, with this being said there is a positive side to this recent dip in form as the future looks bright for the football giants. Taking a look into the young and highly rated stars of current Italian Football, a 22 player squad with the maximum age of 23 years (1994) has been created. The youngest player comes in at 16 years old (March 17, 2001) and was recently transferred to AS Monaco for a reported fee around €25 – Striker Pietro Pellegri.
Below is the full team: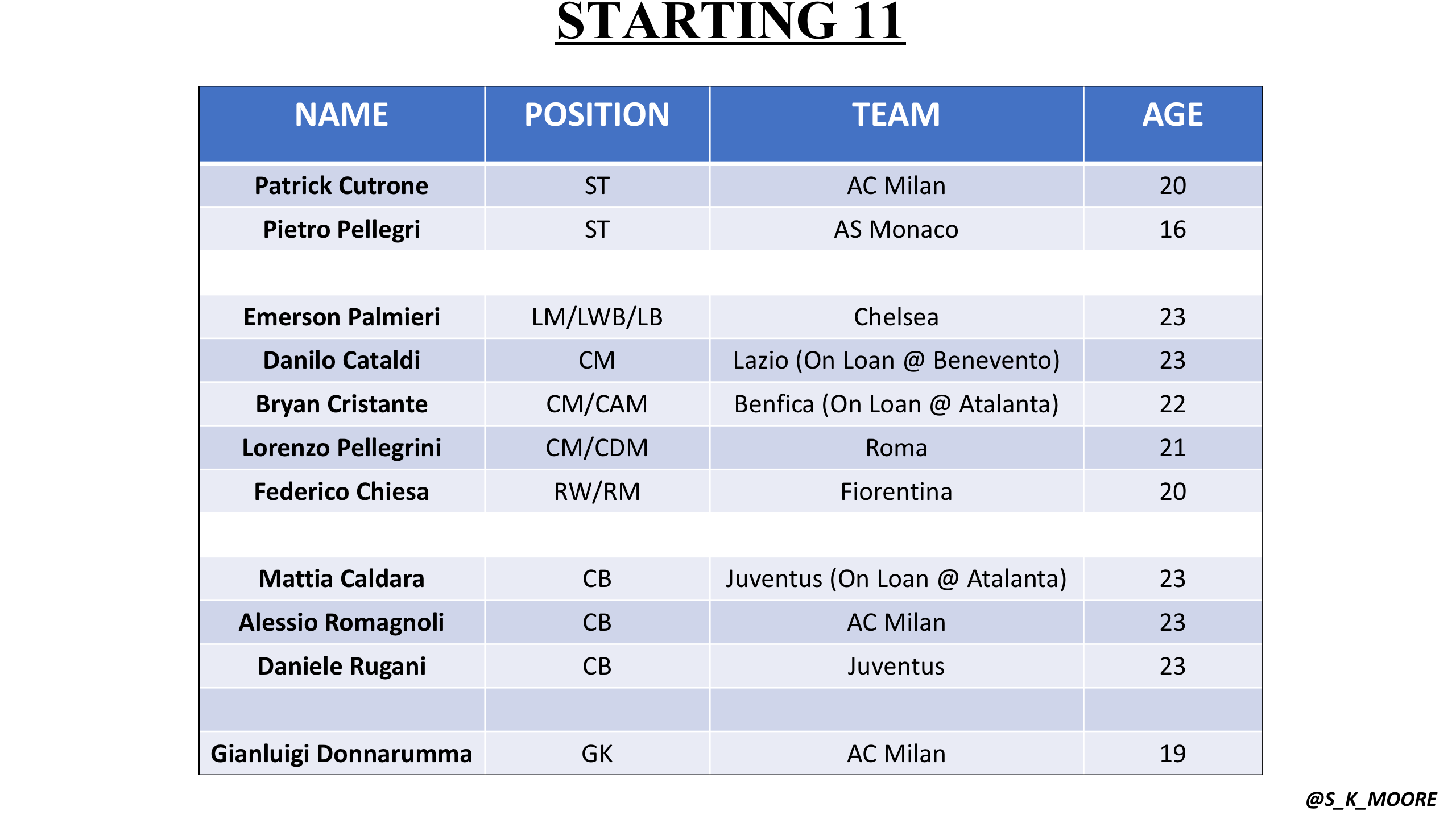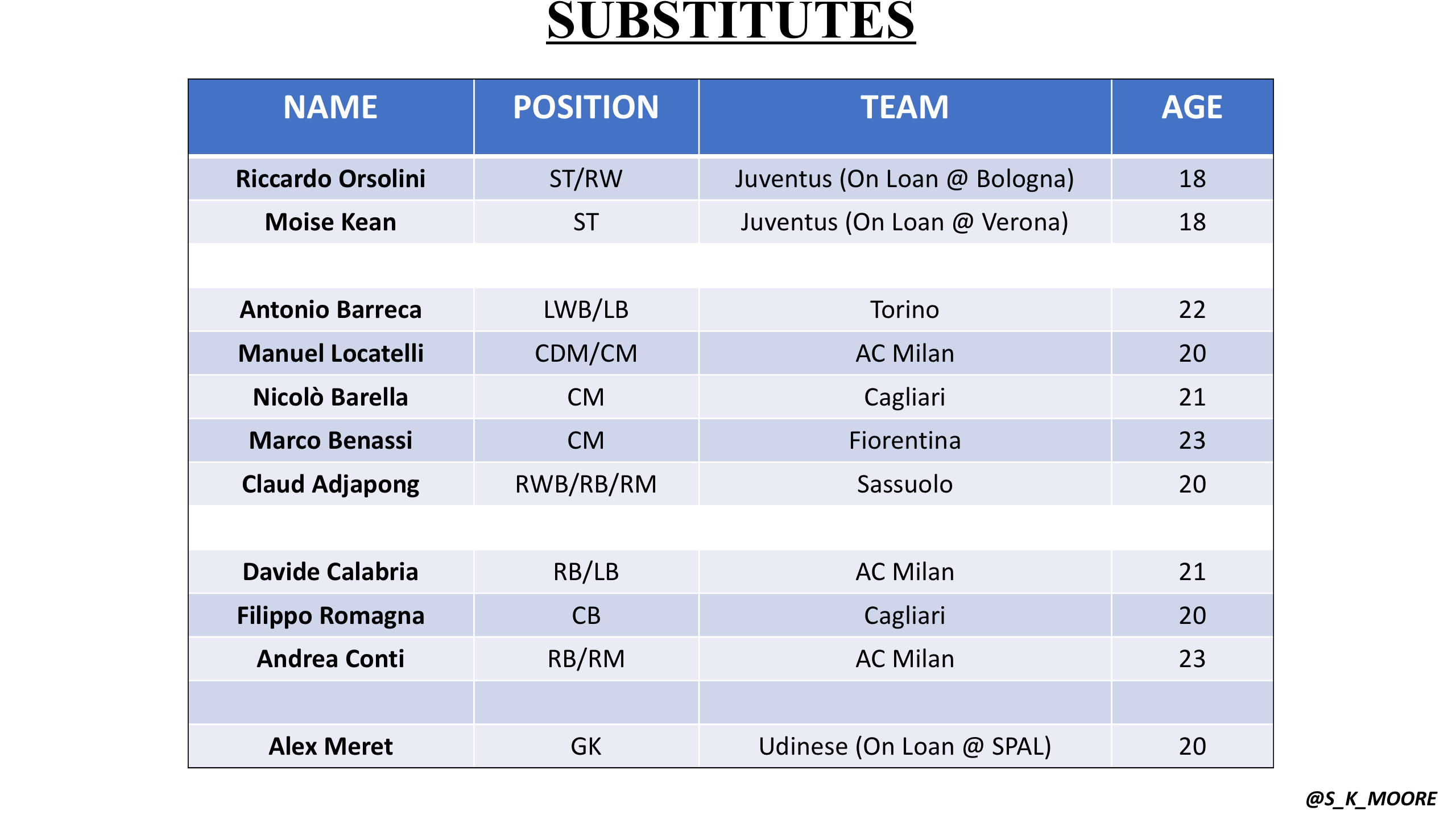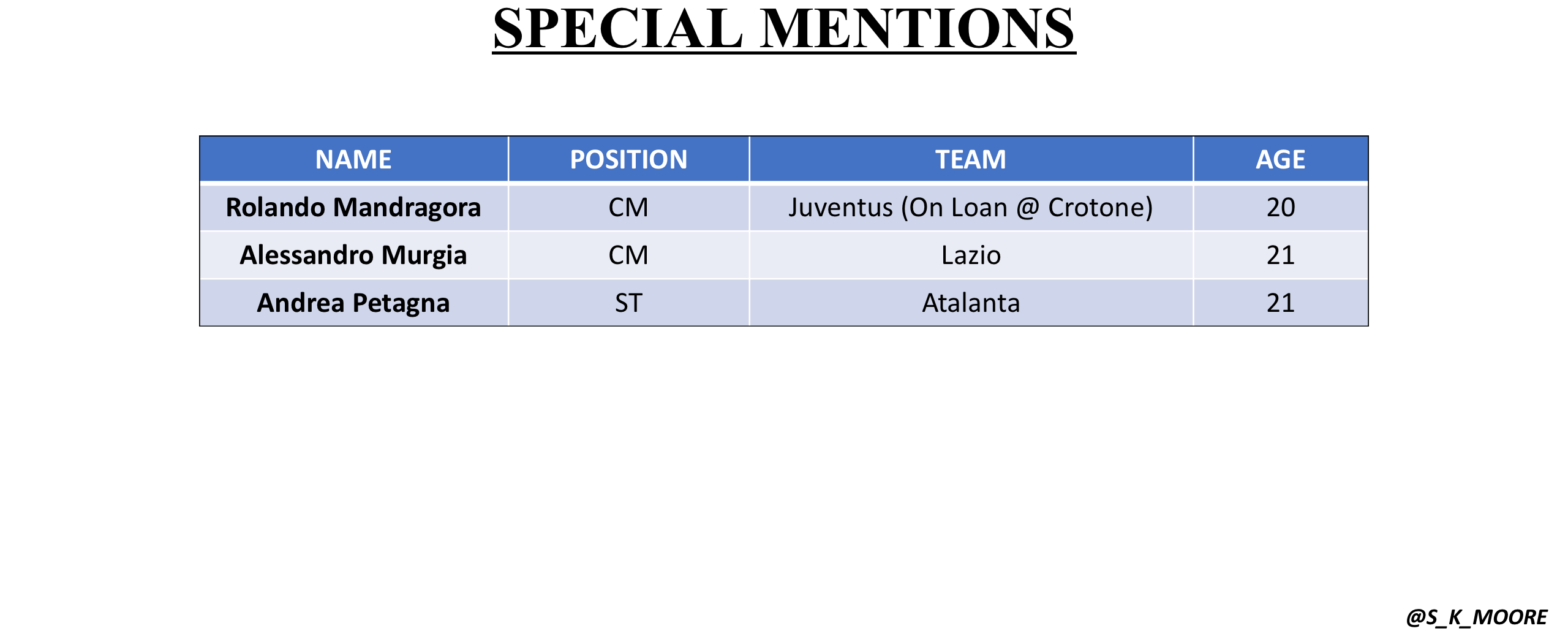 Does Italy's future look bright? Do you agree with the squad selections?