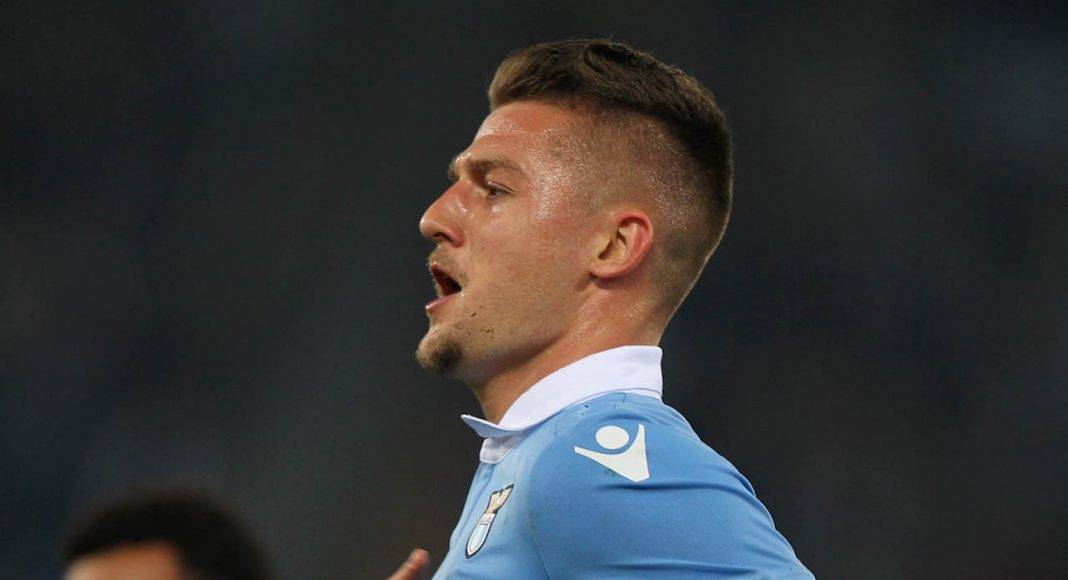 Competition is heating up for Lazio's Serbian midfielder as Manchester United now reportedly face competition from Real Madrid and PSG for that highly sought-after Milinkovic-Savic signature. Sergej Milinkovic-Savic has set the Serie A on fire this year with his performances. The midfielder has been turning heads at many of Europe's top clubs but it was thought, until recently, that Manchester United were to be favourites for the Serb's signature.
Lazio have slapped a €150m price tag on the midfielder but Manchester United manager Jose Mourinho has identified the Serb as his top target for the summer. The Portuguese manager looks set to splash the cash in a deal which could see Lazio make enough profit to fund an entire rebuild of their squad in the Summer.
Corriere dello Sport have reported that Real Madrid and PSG have now entered the race for that prestigious Milinkovic-Savic signature. The midfielder's potential has now well and truly been identified by the top clubs and it won't be long before Milinkovic-Savic is making his way to one of Europe's elite clubs.
Manchester United will be handed a boost after Real Madrid captain Sergio Ramos expressed his doubts over a potential move for the Serbian midfielder. It is said that Ramos does not deny that Milinkovic-Savic is a highly talented and skilled player but he does doubt that Milinkovic-Savic is the best signing to be made for a huge budget midfielder. Ramos also believes that Real Madrid should be looking for defensive reinforcements first, rather than adding to their impressive roster of midfielders that they already have.