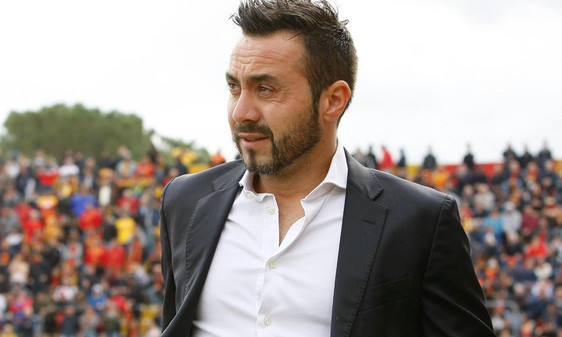 Benevento manager Roberto De Zerbi has been speaking about the upcoming fixture with Lazio in Serie A and that he expected more from Danilo Cataldi and fears Benevento will pay a price for Lazio's controversy with referees.
"It's a difficult challenge against one of the best teams in Serie A right now. I'll have to consider some squad rotation because there's a midweek round coming up too," said De Zerbi in his Press conference. "If Sandro plays against Lazio, then he could well be rested against Verona. We must try to put in a balanced performance and try to win, the way we did against Roma and Torino. It's certainly not an Easter weekend walk in the park."
"Pietro Iemmello is available again and could be in the starting XI. Del Pinto has a knock, but can make it. Bacary Sagna, Nicolas Viola, Ledian Memushaj and Cheick Diabate have some fitness issues."
De Zerbi then discuses Cataldi, the Lazio youth academy product who is on loan at Benevento this season. "I expected more from Danilo," confessed De Zerbi. "He is a talented player, but when you have more quality than some of your teammates, you are obliged to do better. "Perhaps I haven't been able to get the best out of him in some occasions, but I believe he's worthy of the Italy squad."
Cataldi has made 22 league appearances this season with very little impact, assisting only 3 times and picking up 7 yellow cards and a straight red in Coppa Italia. However, he is only 23 years old and can still improve; perhaps a return to Lazio could help him develop faster.
De Zerbi feels that his side could face backlash from the referee after Lazio have been very vocal in their protests against VAR  this season with many controversial decisions going against them. "I am worried by the controversy stirred up by Lazio. Seeing as Benevento are the minnows in Rome, they might try to balance out what the Biancocelesti did not receive throughout the campaign." "I can only say that if Lazio can complain about VAR, we can open a whole dossier. I want to say this before the game, just so people realise the situation."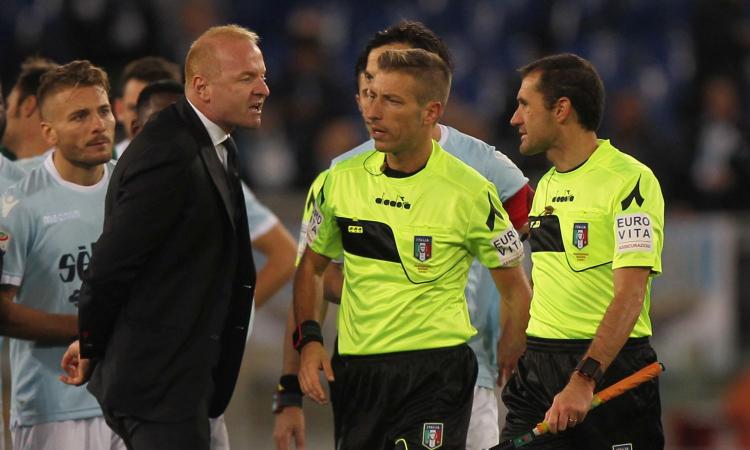 Meanwhile, read about the email scam that has cost Lazio €2m and who did Igli Tare describe as 'one of [his] best signings' at Lazio?