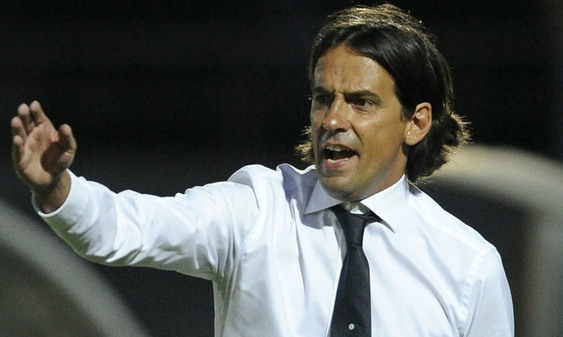 According to the Rome-based newspaper Il Messaggero, Lazio coach Simone Inzaghi is furious with Italian National Team Coach Luigi Di Biagio. This is because he chose to start Lazio players Marco Parolo and Ciro Immobile for both international friendlies against Argentina and England, especially after Di Biagio had said he "wanted to give new players a chance to shine".
The ex-Lazio and Italian international striker believes that after playing against Argentina at the Etihad Stadium last week, both  should not have been included in the starting XI for the second consecutive match. Inzaghi is not the only one who is upset: Some key figures within the Biancocelesti hierarchy consider it irresponsible to have asked the two of them to play again against England, especially considering the risk of injury and how much they have left to play for during the last two months of the campaign.
Considering the fact that Inzaghi's Lazio are in the UEFA Europa League quarter-finals against Red Bull Salzburg and are competing for a top 4 finish in the Serie A, it is fair to say that he has a reason to be angry especially as Immobile and Parolo are key players to the side. They have had to deal with a much heavier match schedule than most clubs this season, but have European glory still firmly in their sights.