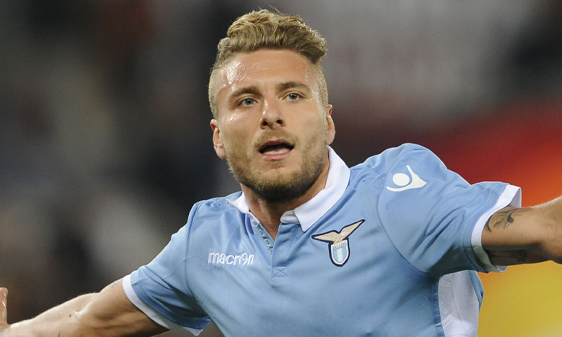 With data provided by "The CIES Football Observatory" (located in Neuchâtel, Switzerland) who specialize in the statistical analysis of football, we were able to see the Top 20 Most Profitable Players In Football Today. Leaving aside players who have risen to glory from their club's youth sides, the list consists of players from some of the world's largest clubs such as Manchester City, Liverpool, Tottenham, Napoli, Juventus, Chelsea, Atletico and Barcelona. With this being said however, many would have not predicted an Italian to be on this list, especially a player from Serie A side Lazio. This player is Ciro Immobile – the ex-Juventus, Torino, Borussia Dortmund and Sevilla striker who is in the race for the European Golden Boot and who is leading the Serie A Capocannoniere award. So what is the Ciro Immobile value according to CIES?
Since coming to Lazio in 2016 for €9m, the forward has managed to score an absurd 53 goals in 69 appearances in all competitions for the club (source: WhoScored). This is where his value has risen. With 24 goals in 26 games so far in the Serie A this season, Immobile is now valued at €88m, and would make the Biancocelesti a handsome profit if they decide to sell in the upcoming transfer window.
Below is the full list:
(These values are determined by CIES' exclusive algorithm)
If you enjoyed this piece, read who Igli Tare described as 'one of the best signings' he has ever made and find out more about the scam which cost Lazio €2 million.