Lazio's streak of 3 consecutive Serie A matches without a win has come to an end. It was an action packed 6-2 victory today for i biancocelesti at home to bottom-of-the-table Benevento. Here, we dive into the clash of Lazio vs Benevento with our Post Match Report. The game saw not only a victory for Lazio but also saw Ciro Immobile break Giorgio Chinaglia's record for the most goals a Lazio player has scored in one season!
Lazio vs Benevento Recap
Lazio vs Benevento started off disastrously for the visitors as goalkeeper Puggioni was sent of just 9 minutes in for handling the ball outside the box. 10 minutes later Felipe Anderson played a great ball to Immobile who opened the scoring with his 25th goal of the season.
It was looking comfortable for Lazio until Immobile's handball at the edge of the box allowed Lazio-loanee Cataldi to curl home a free kick in the 23′. After 45 minutes Lazio vs Benevento was deadlocked at 1-1.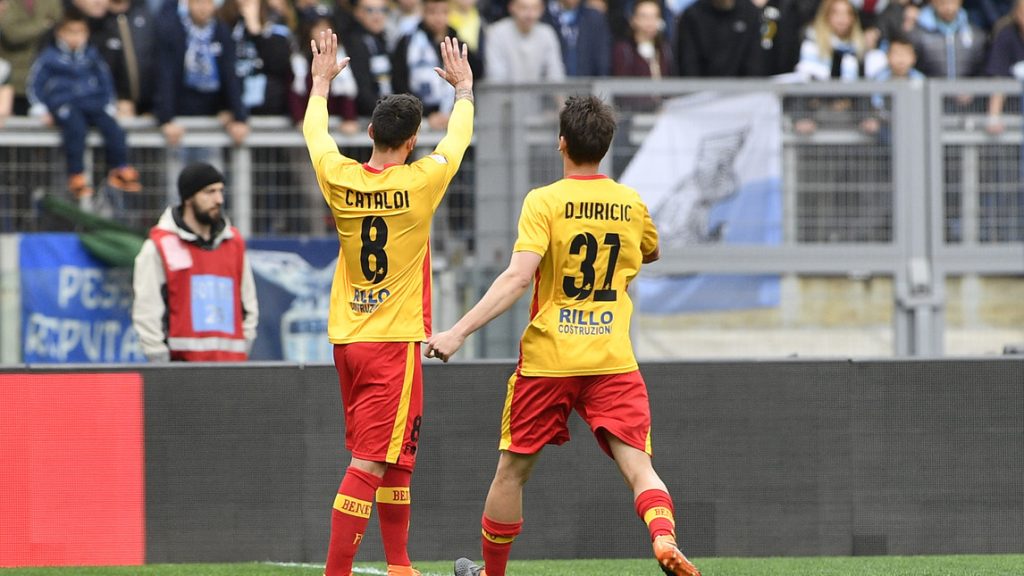 The first of six second half goals came from Guilherme in the 51′ to surprisingly put Benevento ahead 1-2 despite being a man short.
This was short-lived though as Lazio then went on to score 5 unanswered goals; the first of which coming from substitute Caicedo at the hour mark with a left footed strike across goal.
Six minutes later Lazio took the lead once again with a header from de Vrij via a Luis Alberto corner.
Two minutes after that the hosts added insurance with Immobile's 2nd goal of the game following a mistake from backup goalkeeper Brignoli. This was Immobile's 26th of the season and one which broke Giorgio Chinaglia's record for the most goals scored by a Lazio player in a single Serie A season.
The onslaught continued as Lucas Leiva, who director Igli Tare this week described as one of the best signings he has at the club, made it 5-2 for Lazio in the 83′ with a beautiful strike from the edge of the box.
Luis Alberto also got on the score sheet with a stoppage time penalty to add to Benevento's misery.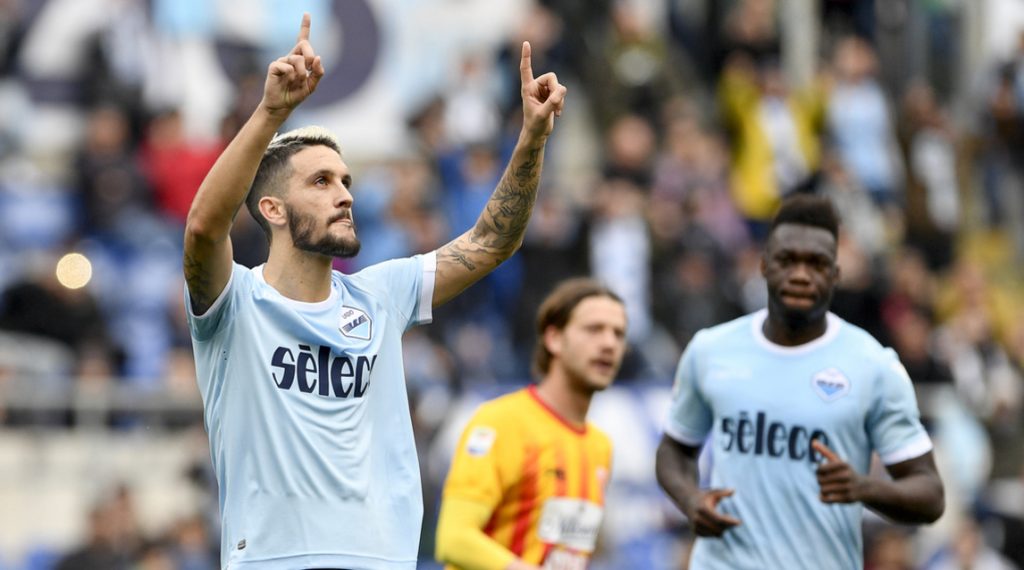 Lazio vs Benevento ended shortly after as the Biancocelesti claimed all 3 points with an emphatic 6-2 win.
Lazio vs Benevento Match Ratings
Final Thoughts on Lazio vs Benevento
This was a big win for Lazio because not only did they pull within a point of Inter and 3 points of Roma but they also got back to winning ways after a winless run brought them down to 5th. The match may have had a different outcome had Benevento not received an early red card but this was a much-needed break for a team that hasn't had many this season. With 6 more goals today Lazio are now at a whopping 73 goals on the season, more than anyone else in the Serie A. Perhaps this victory can spark a push for a coveted Champions League spot.