Danilo Cataldi was and still is, to an extent, considered to be one of the most promising young players in Italy. The 23 year-old Italian Center Midfield was born in Rome and is a product of Lazio's youth system. In the 2013/14 season, Cataldi kickstarted his professional career with a loan to then Serie B side, Crotone. He was an important player for them and he started 35 games, scoring 4 goals and picking up two assists.
Danilo Cataldi then made his return to Lazio for the 2014/15 season. However, his season didnt start well and he suffered an injury for over 2 months at the start of the season. Cataldi made his Serie A debut on 18 January 2015, in a 1–0 defeat against Napoli at the Stadio Olimpico. Soon after, he was rewarded with a fair amount of game time; ending the season having played 16 games, staring 11 and assisting 3 times.
His next season started differently, as he started to be more important to the squad. He began playing more and he played 20 games in Serie A, also making his European debut in the Europa League, where he played 5 games and had 1 assist. Pioli gave him a lot of chances and played him frequently but he was inconsistent with his performances. Danilo Cataldi was famously sent off in the derby while being on the bench, after reacting to Kevin Strootman provoking him after scoring.
Cataldi demanded more game time from Inzaghi and it eventually ended up with him being loaned out to Genoa on 13 January 2017 until 30 June 2017.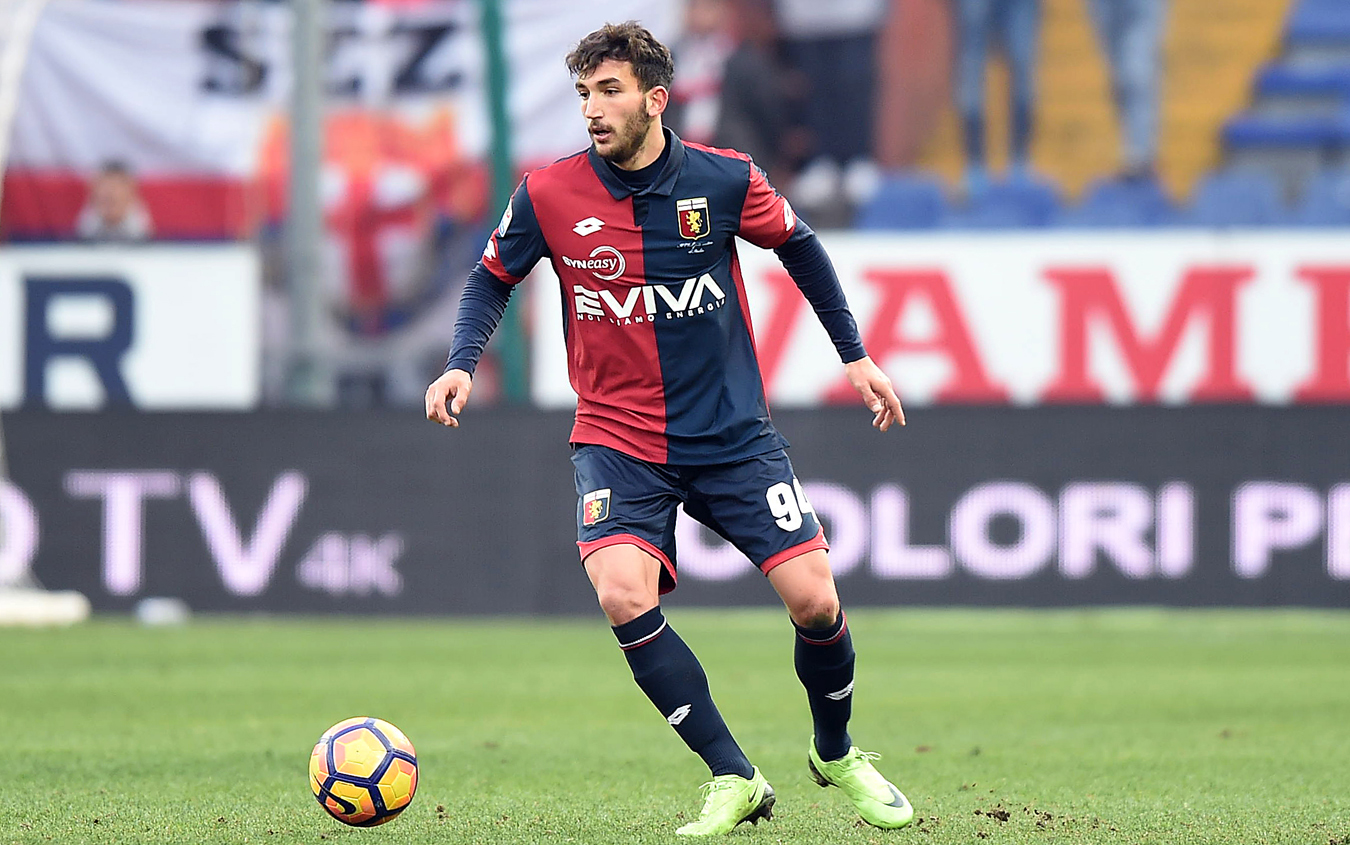 On April 15th 2017 came the moment every Lazio fan remembers, especially the Lazio ultras. He was on the bench for the game between Genoa and Lazio which ended up a 2-2 draw. Danilo Cataldi was spotted celebrating when ex-Lazio man Goran Pandev scored for Genoa. It angered the Curva Nord ultras and they released a statement in response; it read,
"Dear Danilo, we saw the fantastic attitude you and your future wife had at a goal from a player who has been denigrating us for years, We consider this an insult to Lazio and its fans, from someone like you who has always declared himself to be Laziale. We wish you a lengthy career at Genoa, because there's no place for someone like you at Lazio now. Goodbye and thank you."
He then responded with his own message on Twitter and Instagram:
"Lazio is not and never will be just a club for me. It is a family, a home in my heart that I entered when I was 12 years old and I will never forget every moment experienced with the eagle on my chest. Thanks to Lazio, I went from a child to a man and above all a professional. The career of a player is this too, I am proud of the opportunity to play for Genoa, who believed in me, to continue my growth process at such an important club. Today, I give my soul for Genoa, just as I always have done and if possible will do again for Lazio. Without lacking respect for anyone, both from me and my future wife, it's only right to support the jersey I am wearing. This is my journey, with my mind at Genoa, but as always still grateful to and fond of the Biancocelesti club colours."
At the start of this season, Danilo Cataldi was loaned to Benevento. The side were making their Serie A debut and Cataldi signed for a €2M loan fee. The loan contract included a €6M obligation to buy, but only if they manage to stay in Serie A. If Benevento get relegated, he will return to Lazio in June 2018. He has been a key player for them this season, playing in 23 matches. His only goal this season came against Lazio last Saturday in a 6-2 thrashing of Benevento at the Olimpico. Cataldi scored with a free-kick, but he had clearly learnt his lesson and didn't celebrate the goal.
His consistent playing time has, according to calciomercato, caught the eye of Fiorentina, who are apparently looking at him for next season. Could a move like that, to a solid, stable Serie A club be what he needs to develop to his true potential?
So, will he stay at Benevento? Will he go to Fiorentina if the rumours are true? Or, will an unlikely return to Lazio happen? What do you think is the best option for him? Let us know in the comments below or on Twitter @The_Laziali