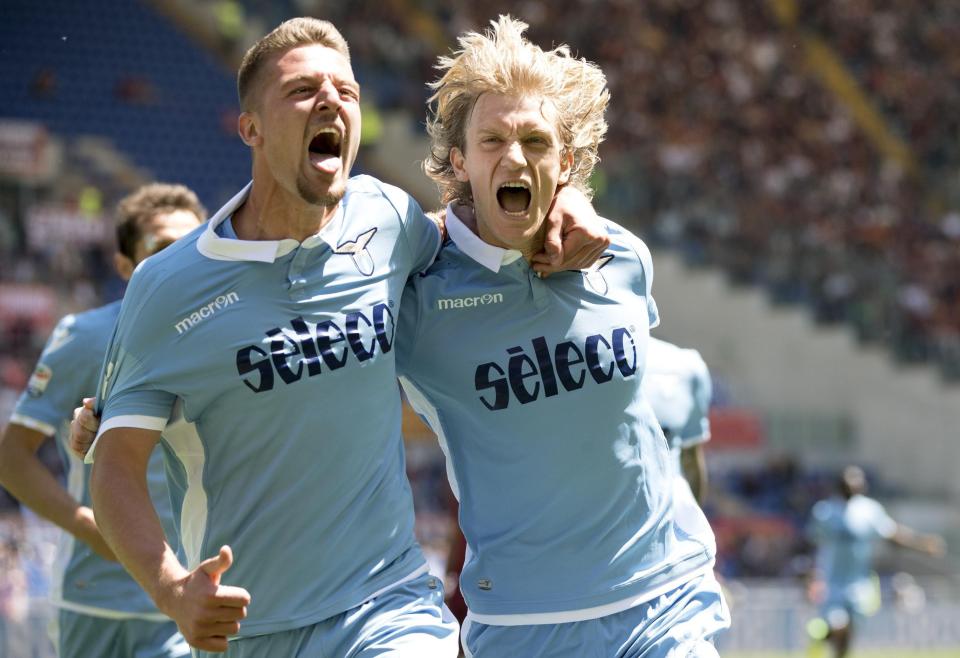 Is Dusan Basta headed away from Lazio this summer? It is becoming a possibility as the 33 year old full-back has struggled with injury, and coach Simone Inzaghi has been starting Adam Marusic over him.
Basta joined Lazio from Udinese on the 23rd June 2014, on loan with an obligation to buy, and eventually cost Lazio €10.5 million. Since he joined the club, he has been the club's main right-back but with Marusic joining at the beginning of this season, he became 2nd choice; featuring only 19 times in all competitions. Furthermore, with Patric growing into a competent player, the Serbian is quickly falling out of favour.
Basta has been speaking about last year and how important it was for him, talking to cittaceleste.it, the Serbian said: "When I came to Lazio I had two goals to achieve, to win a trophy in Italy and make 100 appearances with the club. I have accomplished both in 2017, I can say that 2017 was the most beautiful year of my life. But now it's time to reach new goals in 2018."
However, so far it hasn't been the best of years for Dusan Basta as he isn't seeing much game time and for the first time, his future seems to be uncertain.
His agent, Federico Pastorello has spoken about it but did not confirm, nor deny, any rumours. When asked if his client will leave Lazio, "I dont think he wants to leave. Why isnt he playing more? You should ask Inzaghi."
Basta's contract expires in June 2019 so he still has time to convince Inzaghi to play him more often and convince the coach to make him a starter again.
Will Basta get his place back in the team or will he consider leaving at the end of the season? Who should be the number 1 right back, Basta, Marusic or Patric? Let us know in the comments below or on Twitter @The_Laziali