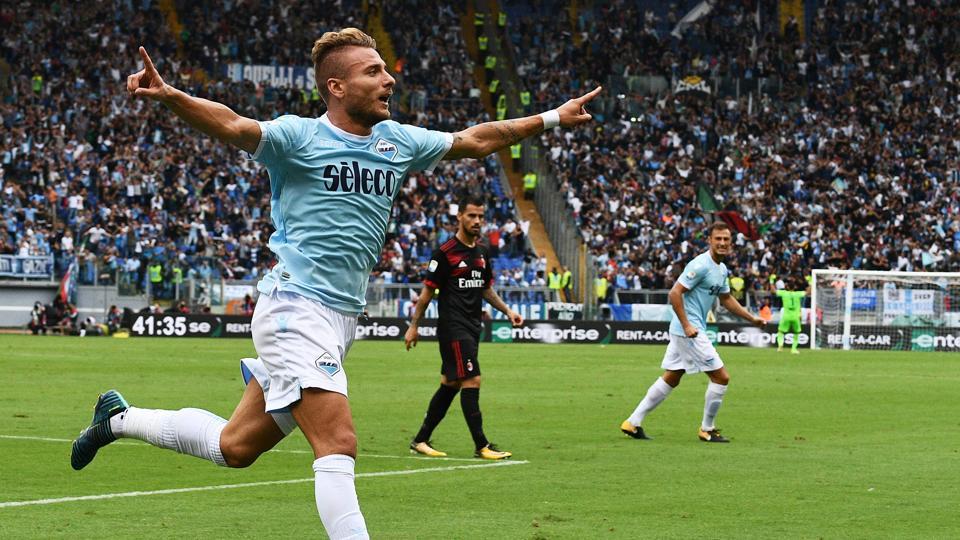 According to the latest reports, Lazio striker Ciro Immobile is attracting interest from the Chinese Super League. The Italian has scored 36 times in all competitions this season and has been breaking all manner of records. Recently, he broke Giorgio Chinaglia's record for the most Serie A goals scored by a Lazio player in one season.
With a string of phenomenal performances, it is no secret that Immobile has been attracting interest from top clubs. The likes of Chelsea and Juventus have been named as possible suitors. However, Immobile has stressed that he is loving his time in Rome.
It now appears that Ciro Immobile is turning heads in China. Last month, Atletico Madrid stars Nicolás Gaitan and Yannick Carrasco became the latest big names to move to China. This is following the rise of the CSL, with big names opting to turn out for Chinese clubs. The amount of money that Chinese clubs are able to offer in wages is enough to make some players feel that the move is worthwhile.
Undoubtedly, China would be offering a huge deal, for both Lazio and Immobile, to secure the Italian's services. However, it is unlikely that Inzaghi, or Immobile, would be interested in the deal. It would have to take a huge offer to change the mind of Lazio and Immobile will feel he has more to offer at the club.
In 27 Serie A appearances this season, Immobile has scored 26 times. Additionally, he has assisted 8 times and picked up 6 MOTM awards. In the Europa League, with Lazio in the quarter-finals, he has scored six times in 7 appearances (4 as a sub). With the player in the form of his life, it is unlikely that he would choose to move to China. However, everyone has a price and sometimes, money can make people do ridiculous things…