Lazio's home win with 4-2 against Red Bull Salzburg in the Europa League yesterday sparked joy and enthusiasm at the Stadio Olimpico. It was also clear that the team were overjoyed about the win and by the support from the stands. The course towards a potential semifinal in the Europa League now has been opened and served.
Simone Inzaghi also celebrated his 42nd birthday In a proper way yesterday with a thrilling victory at the Stadio Olimpico. He also received both a massive push and hug from goal-scorer Ciro Immobile.
"I didn't realise Immobile was running towards me, as it was the goal for 4-2 and I was already thinking ahead for what would happen next," smiled Inzaghi on Sky Sport Italia.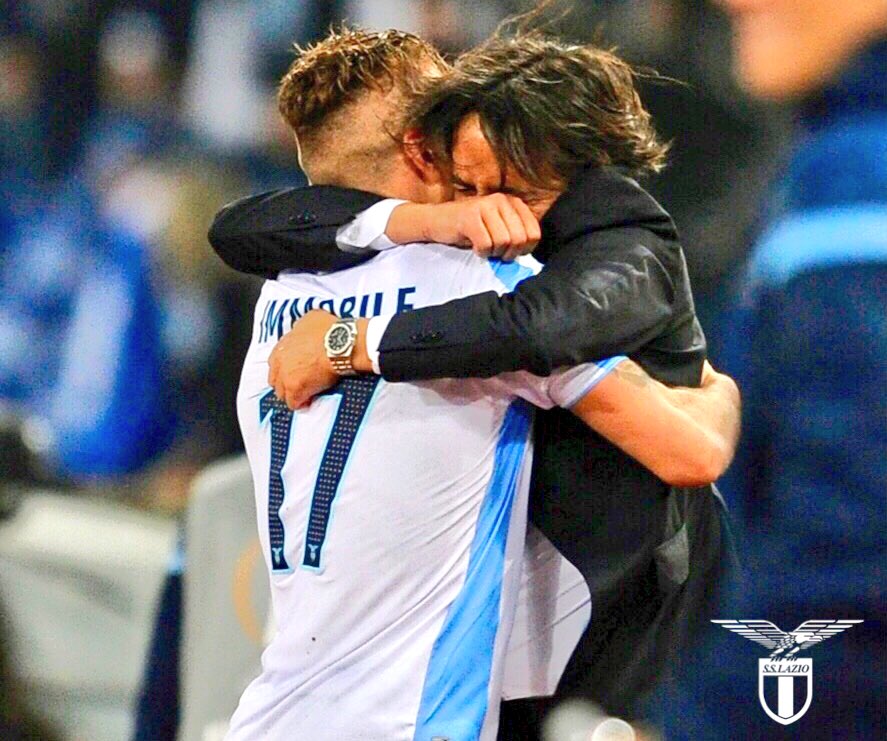 But Inzaghi was quick to remind everyone of the important games that still lies ahead:
"It was a wonderful evening, thanks also to our fans. Now we must try to recover energy, we have a very important game in Udine, then Salzburg and three days after that the Rome Derby."
Simone Inzaghi also revealed a special dinner promised to the squad:
"I told the lads that when we find the time, which is rare at the moment, I promise we'll have a massive dinner together and I'll pay. I had already promised them that when they scored a goal with the fifth towards fifth (wingers Dusan Basta and Senad Lulic combining), I would treat them. Now they have to choose the venue."
Hopefully the players now will choose a restaurant that would provide a dinner of future champions?