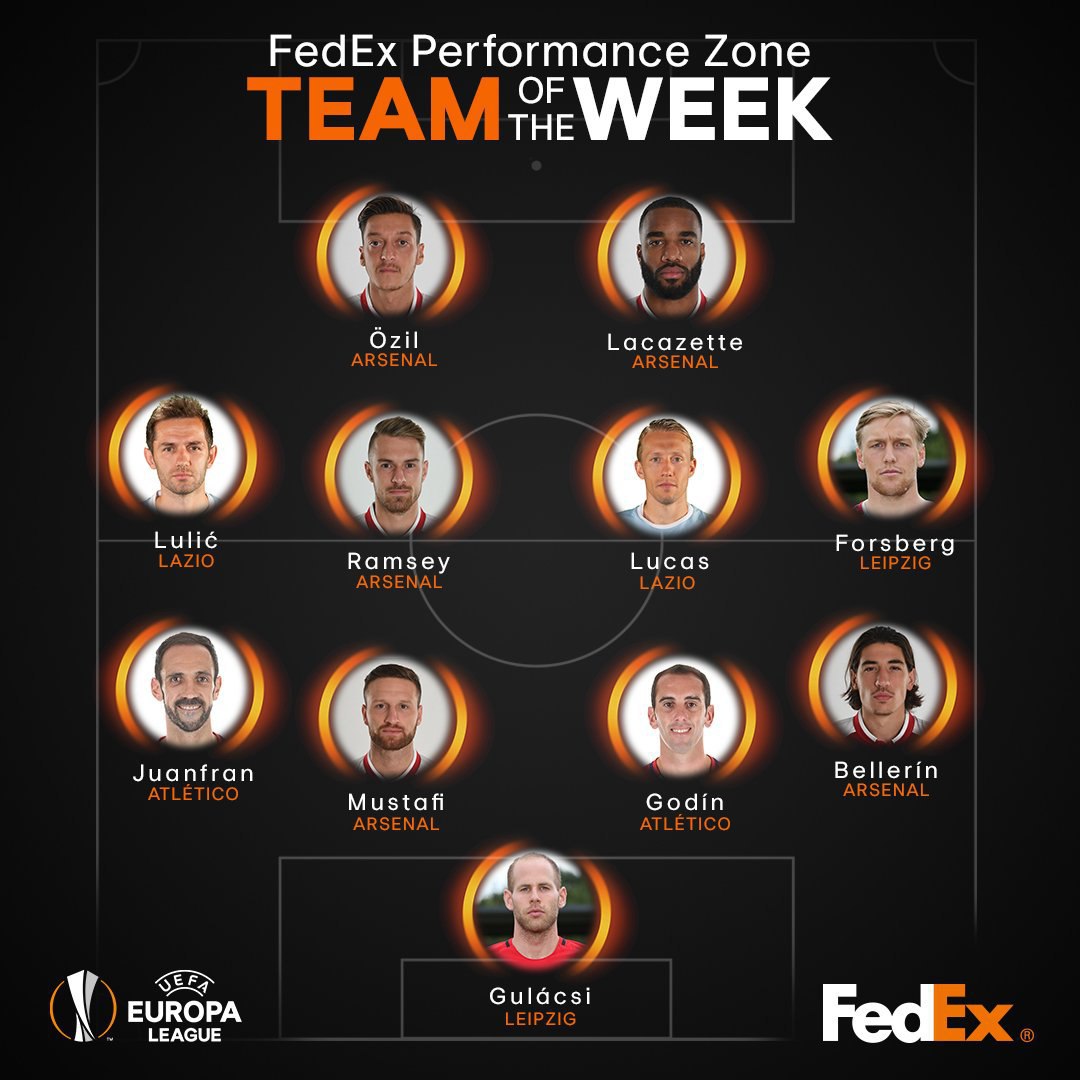 A place in the UEFA Europa League Team of the Week was more recognition for two of the most consistent Lazio players this term. The win over Salzburg has confirmed how important the rock solid performance of the duo is for the balance of the team, and the result was an electric and driven showing that could've given i Biancocelesti even better advantage ahead of the return leg.
Senad Lulić had a terrific game on Thursday. After a slight dip in form that coincided with Lazio's poor run after the Coppa Italia exit, Lulić came back fully refreshed against the Austrian side, scored the first goal and was involved in the build up for the second. Lazio captain was typically energetic, charging all over the pitch and exchanging quick passes with teammates, while often tracking back to recover the ball from the opposition.
Lulić's finest moment however, may have been the brilliant backheel pass for Luis Alberto in the first half stoppage time, that unfortunately ended with the Spaniard losing the ball and an unsuccessful penalty call. Jordan Lukaku is a good option in place of Lulić and the Belgian made a number of fine performances, especially when coming on as a sub and using his tremendous pace, but the Bosnian fits perfectly in Simone Inzaghi's favourite formation as a left wing-back. With more freedom to get forward, Lulić becomes dangerous in link-up play and when he cuts inside to use his right foot, which is almost as good as the left.
Lucas Leiva has proved as such a great addition for the Laziali that, although in his thirties, this season is more and more often being considered as the best in his career. Besides his impeccable defensive game, closing spaces and covering for the backline; against Salzburg the Brazilian once again showed his ability for driving forward and timely delivering pass. The best example was a perfect assist for Ciro Immobile for Lazio's fourth and the last goal of the game.
With Lulić and Leiva in such a good form, but also number of other players that could've made it to the Team of the Week, Lazio fans can have high hopes again for the last part of the season. Especially if the other first-teamers follow the suit.