Lazio's match against Udinese touches off a torrid week for the biancocelesti that  will see them travel to a caustic Red Bull Arena for the return leg of their Europa League quarter final followed, three days later, by the derby. The "derby della capitale" requires no exacerbation to raise passions. But with the two squads mere points from one another in the race for a Champion's League placement, the tension will surely be scintillating. Who will come away with the three points in Udinese vs Lazio?
Having played and won 4-3 against Salzburg on Thursday in the first leg, Lazio are in a relatively comfortable position going to Austria. However Inzaghi cannot allow his team to slip in the Serie A.  The Biancocelesti are scheduled to play twice a week until April 22 and beyond the upcoming week includes tricky matches against Fiorentina and Sampdoria.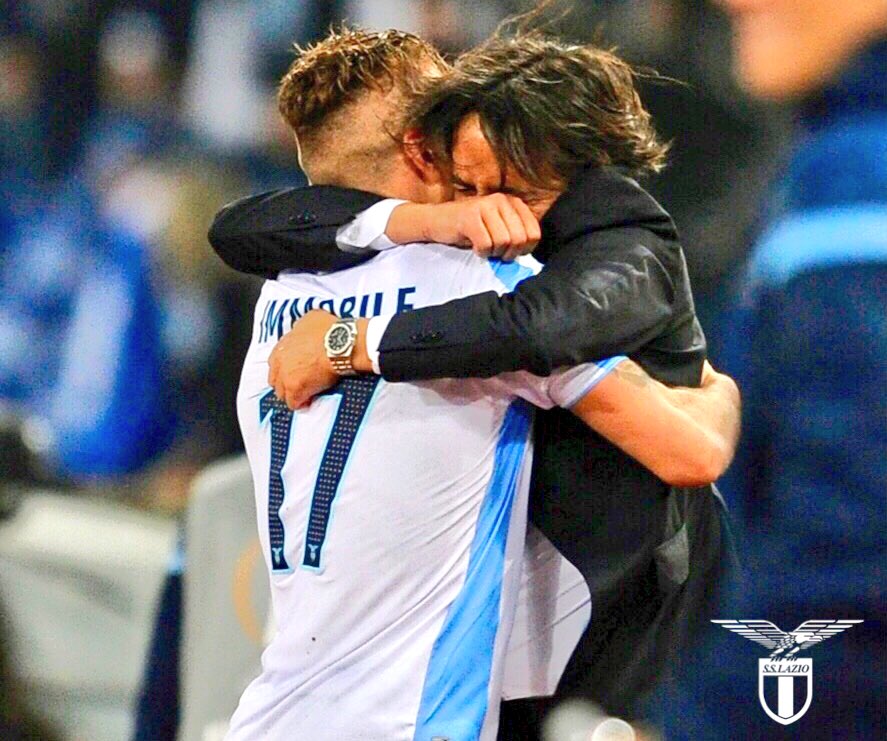 Mister Inzaghi must find a way to rotate his squad effectively if Lazio are to face each match at their best. But it's proven difficult to find the correct alchemy between injuries,exhaustion and underperformance.
The Lazio manager will regain the services of Lukaku, Lulic  and Radu, back from injury and Wallace who returns from a one match ban. Unfortunately, he will have to do without Marco Parolo who will not make the trip to Udine.  Likely to find a spot in the starting 11 are Felipe Anderson, Bastos and Murgia while Caceres is also in the mix.
Udinese are in the midst of a horrendous 7 game losing streak but that shouldn't come as any consolation to the biancocelesti who struggled badly to beat a lowly Benevento reduced to 10 men from the 8th minute. In fact, Inzaghi called Udinese one of the worst possible opponents to face t the moment and claimed he'd rather be facing a team on a positive streak instead. Desperate teams are always difficult to confront, particularly if they play with abandon. Massimo Oddo, the former Lazio fullback and coach of Udinese will have had all week to prepare his team to face a tired Lazio team. In the pregame press conference Oddo said "I can only ask my team for one thing that is in their power and that is to give 120%."
Lazio beat Udinese 3-0 at home this year in a rescheduled match on Jan 24. The Eagle's have not lost in Friuli since April 20, 2013.
Udinese vs Lazio Likely Formations:
Lazio (3-4-2-1) Strakosha, Bastos,DeVrij,Radu, Marusic, Murgia, Leiva, Lukaku, Milinkovic-Savic, Anderson, Immobile
On cautions: Luis Alberto, Immobile, Bastos
Udinese (3-5-2) Bizzari, Nuytinck, Danilo, Samir, Stryger Larsen, Barak, Balic, Jankto,Adnan, Lasagna, Maxi Lopez
On cautions: Jankto, De Paul, Hallfredsson
Udinese vs Lazio Pre-Match Press Conference Round-Up:
High off a 4-2 birthday victory in the Europa League Simone Inzaghi faced the press this afternoon. The Lazio coach expressed his satisfaction with the level of play of the team however the result left him dissatisfied. "We regret that we gave up two goals, the first was an invented penalty kick and the second was an unlucky rebound. Considering the way we played we should have won by more."
With a Serie A clash in Udinese tomorrow, Inzaghi faces some delicate choices ahead of the return leg in Salzburg on Thursday. He will have to do without Marco Parolo. The Lazio midfielder whose dazzling backheel proved the winning goal on Thursday did not make it through morning practice and so will not travel to Friuli. "We could have risked him, but with so many games so close together I prefered to keep him off the game sheet."  However Inzaghi is confident that he will be available Thursday.
Asked about Felipe Anderson, Inzaghi said the Brazilian "will certainly play and this time, without Parolo, it is possible that Milinkovic Savic and Luis Alberto will play as inside forwards." The Lazio skipper also noted that Murgia, Radu, Lulic and Di Gennaro are available as well.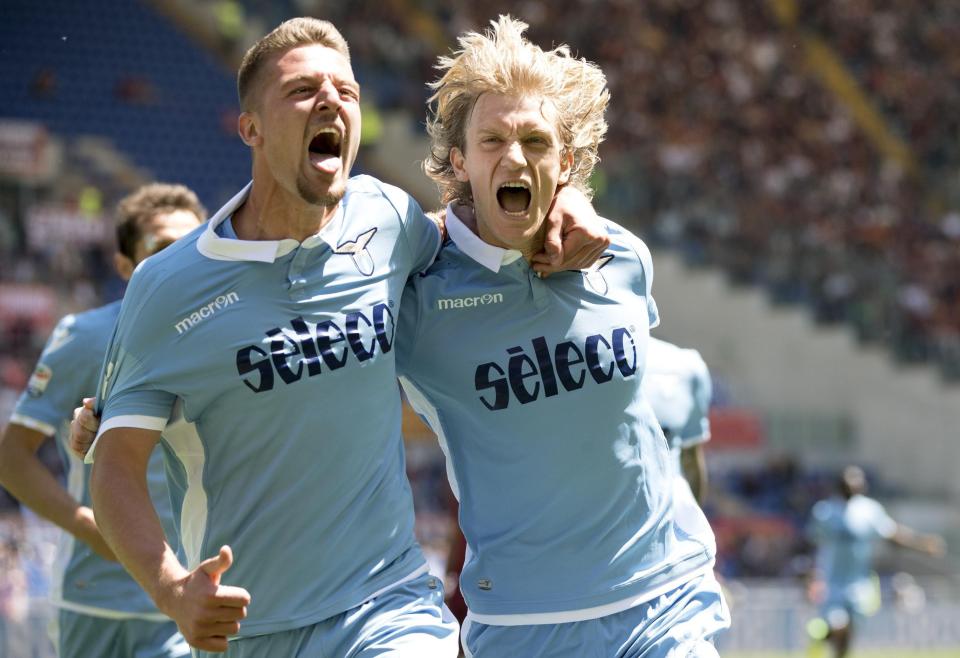 As for Marusic who seems to have fallen into a slump after a very good first half to the season, Inzaghi revealed that the young Montenegrin has been battling a sciatic nerve inflammation for the last month but has recovered well and is ready to play as well.
Facing an Udinese squad in the depths of a 7 game losing streak Inzaghi insists he's concerned – "It's the worst possible opponent for us at the moment, I would prefer to face a team on a winning streak instead." Following the very difficult league game against Benevento, Inzaghi may be right. Lazio were down 2-1 against a 10-man, relegation-bound team well into the second half of the match and only managed to break the game open when the visitors were exhausted. "We must be humble and hungry, we have to go forward we must not stop, it will certainly be a tough road game but we know what our objectives are…"  
Inzaghi finished his comments with a thought on the incredible atmosphere at the Olimpico on Thursday where over 40,000 raucous fans helped push Lazio past Salzburg – "I want to thank the fans, they were really the 12th man that helped us maintain a furious pace for 95 minutes. I want to help make this type of atmosphere a constant for this club…"