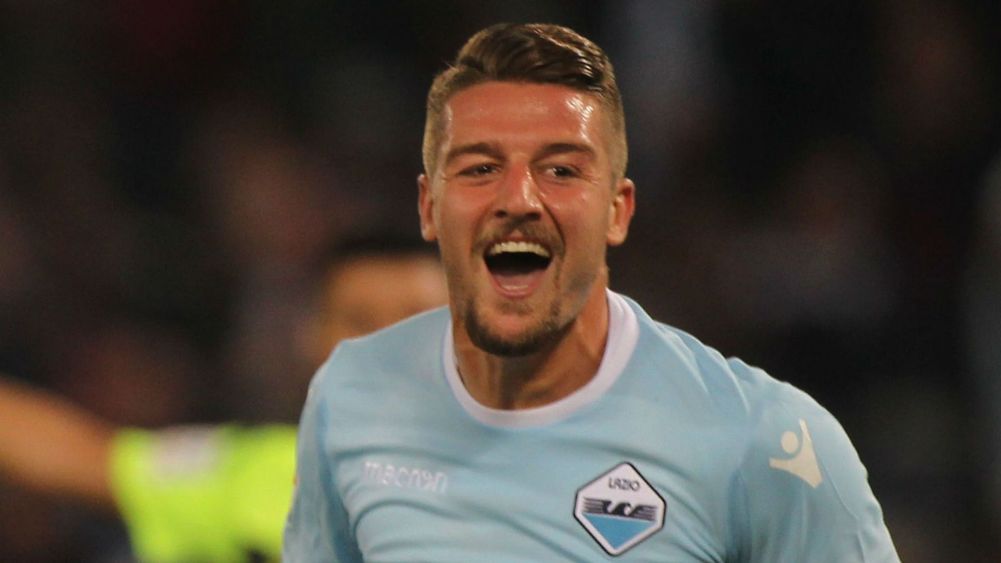 Sergej Milinkovic-Savic: one of the most wanted players in world football now. The young Serbian has been attracting attention from Europe's elite; with the likes of Manchester United, PSG, Real Madrid and Juventus all interested.
He Spoke with zurnal.rs about Thursday's victory against Salzburg: "We achieved a good result in the first game against the Austrians. We have conceded two goals, both were our own mistakes but luckily we scored four goals and it will help us in the 2nd leg."
Asked about why Lazio score so many goals this season he said: "We pay close attention during training on the implementation phase. This is a good thing for us, winning four or more goals against rivals is important for the final phase of this season both in the league and in the Europa League."
Serbia are going to the World Cup this year and Milinkovic is excited to feature, "It's great to play at the World Cup. When we saw our group, all of us, from players to fans in Serbia, we started to hope to qualify to the knockout rounds. We have opponents with whom we can compete and we expect to achieve that goal. We will go to Russia with this mindset." 
Finally the midfielder discussed the rumors about his future;  "Everyone is telling their version.I'm not thinking about my future at all.While I was injured, I was thinking about how to get back on the pitch as soon as possible. Now that I have recovered, I can concentrate on what is important my performance and results with Lazio. The current situation makes me understand that I do not have to think about other options. I want to stay with my current club so that we can qualify for the Champions League. "
Could Milinkovic-Savic stay with Lazio beyond this season? Will they qualify for next season's Champions League? What will Serbia achieve in this year's World Cup? Let us know your thoughts below.