Starting this season, the primavera series has been divided into two divisions based on ranking, Primavera 1 and Primavera 2. In the last previous seasons, Lazio primavera has been top ranked due to the success under Alberto Bollini, Simone Inzaghi and later Andrea Bonatti.
But this season everything has gone wrong, badly wrong. With only five rounds remaining, Lazio is sitting at rock bottom of the table, with 6 points up to Sampdoria on a playout spot. Sadly Lazio lost this weekend to Bologna who are the team just above Lazio in the standings.
"Maybe the boys no longer believe", the new coach Valter Bonacina said after the game.
The good thing is that Lazio still have to face bottom table sides Verona and Sampdoria but also have tough games like Inter and Roma. The problem is that Lazio have only 3 wins in all season. The last victory came in the away game against Sassuolo on December 2nd 2017.
The question is, why have things gone so poorly?
One big thing is that this year's matches are obviously much tougher with a more competitive table. Maybe the team isn't up for it?
The Lazio primavera got rejuvenated this summer due to departures and overage players. Many came in, many left. A misjudgment by Lazio who replaced their youth sector responsible in January with Mauro Bianchessi.
Bianchessi has earlier worked in Atalanta and Milan and is known for discovering talents like Donnarumma, Caldara, Conti, Gagliardini, Petagna and Locatelli. It is also said that he with his work at Lazio wants to put more focus on Italian talents. Bianchessi has also said that it is Lotito's intention as well to not buy foreign players anymore to Lazio's youth sector. The young players coming up should be "home-made".
Speaking about consistency, former primavera coach Andrea Bonatti never really got a formation or starting eleven to work. The Primavera has recently switched back to the formation that the first team uses, 3-5-2.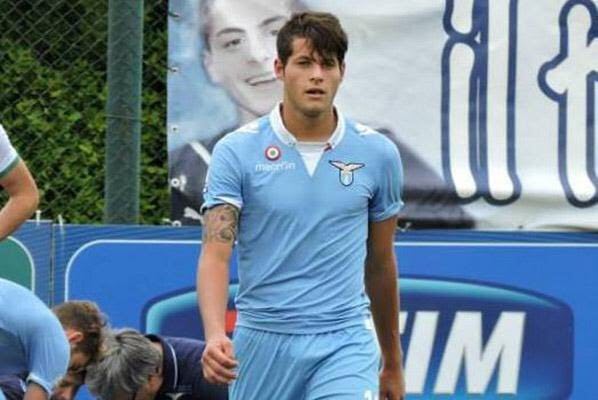 The team has badly missed a "bomber" that could win them games. Alessandro Rossi was last season's top scorer with 24 goals. This season's top scorer is midfielder Alessio Miceli with merely 5 goals.
The team has also lacked an stable and safe outpost at the back. Alia and Rus haven't convinced like their predecessors Guerrieri and Adamonis.
Potential stars like the expensive pair Bruno Jordao and Pedro Neto haven't been used due to bureaucratic reasons concerning their transfers and call ups to the first team.
Other potential stars of the team like Dejan Sarac and Abukar Mohamed have been injured and much pressure has been put on young and talented captain Alessio Miceli, born 1999. Miceli has been one of the few to perform this season but he has perhaps been given too little help and too much responsibility…
The question is, what will come with a potential relegation? Perhaps it would be good to start over with a young team. However, it would also mean it will be harder to attract and motivate the talented and better players. They would be far less willing to compete in less competitive matches. Hopefully the team will be able to turn things around and stay in the top division.
The games are usually just shown on Lazio Style Channel but also sometimes on SportItalia.
Remaining fixtures for the Lazio primavera
14.04. 15:00 Verona – Lazio
21.04. 15:00 Lazio – Sassuolo
27.04. 14:30 Inter – Lazio
05.05. 15:00 Lazio – Sampdoria
12.05. 15:00 Roma – Lazio
19.05. 15:00 Lazio – Torino