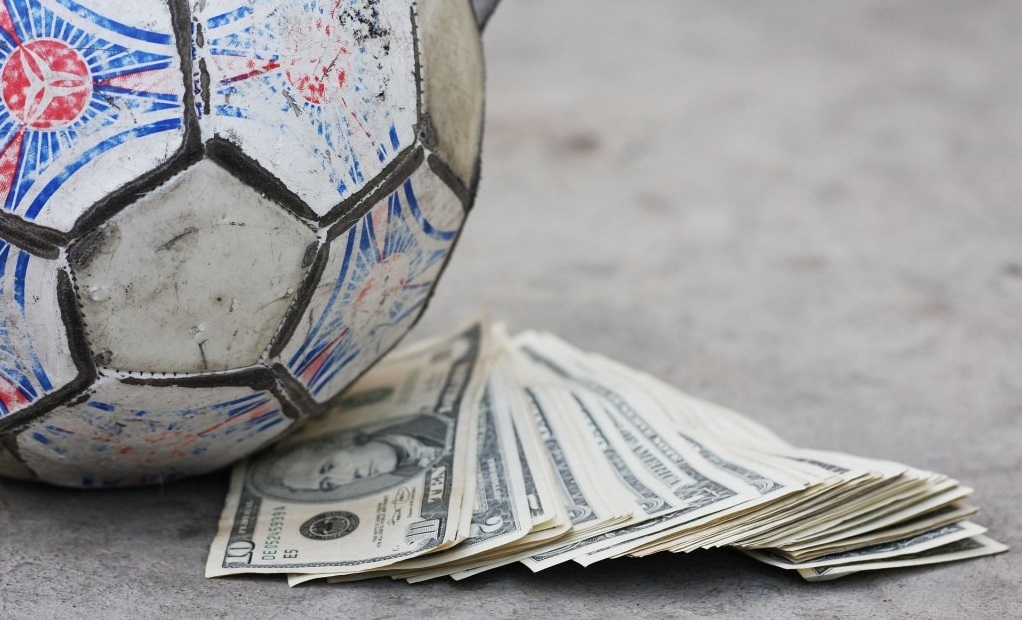 The Transfer Market is a very tricky and unpredictable event. Anything can happen at any given time and it has become one of the major talking points of daily and past football due to the drama that is created by the never-ending rumours.
Players and managers are always seen switching clubs from all leagues across Europe, whether it be from a well known top-five league (Serie A, Ligue 1, Premier League, Bundesliga, La Liga) to a different European competition (Russian Premier League, Primeira Liga, Eredivisie), it is something that has been around since the start of football, and something that stirs controversy.
Why do they move you ask? With players happy at a club, or a player being a long-lasting or youngster on a team, it seems weird that someone would be ready to pick-up and move right away… Nowadays, however, money talks. With Chinese clubs coming out of the shadows in recent years, many players from every league have been heading to the Chinese Super League, leaving their clubs behind in what is a gamble moving forward.
It is not just the Chinese Super League, however. Superclubs like Paris Saint-Germain, Manchester United, Manchester City, Real Madrid, Barcelona and Bayern Munich and Juventus have been spending loads and loads of money on players in the past five years – most astonishingly and recently Paris Saint-Germain's raid of Barcelona's Neymar (£199.80 million), and Monaco's Kylian Mbappe (£166 million).
With million's of dollars involved in every transaction and so many rumours created (real or misleading), it is to no extent that many fans and supporters become anxious, angry, or depressed when this event becomes active as everyone hopes that a new signing arrives. Below, the 'Top 5 Lazio Transfers That Got Away'.
5. Fabio Borini
Lazio had a long-standing interest in the Italian international from his days at Liverpool, but after a move to Sunderland occurred, they did follow up their interest on the Italian striker until their relegation from the Premier League. At that time, Sunderland wanted £6 million at the time, however, Lazio was not the only Italian club interested in him. Their rivals AC Milan were also very much interested in signing and they eventually went on to secure his signature by paying the £6 million to Sunderland. That summer Lazio went on to buy Ciro Immobile instead from Sevilla for £9.5 million; one could say Lazio dodged a bullet by not buying Borini.
4. Keisuke Honda
The talented Japanese international was one of the most sought out of Asian players playing in Europe at CSKA Moscow. When Lazio got interested in the player they decided to make an offer for him during the 2012 January transfer window. However, CSKA Moscow immediately rejected the offer from the eagles and the player himself had publicly rejected the offer quoting "if Lazio calls me, I won't go". One of the reasons suggested for the player to reject Lazio was the lack of Champions League qualification for the club during that period of time. The Japanese international then went on to sign for AC Milan in the 2014 January Transfer Window for free.
3. Burak Yilmaz
Burak Yilmaz is a Turkish Striker who was known for his excellent goal-scoring prowess with Turkish club Galatasaray. In the summer of 2013, Lazio made an offer of €15.4 million to the Turkish club which was confirmed by the Turkish club's Sporting Director Bulent Tulun. Yilmaz was 28 years old and at that time he was one of the highly sought-out strikers in Europe and Lazio planned to take him as the replacement for legendary German striker Miroslav Klose who was getting ready to retire from football. However, the transfer did not go through, and Lazio signed Portuguese striker Helder Postiga instead from Valencia on loan the same summer. Yilmaz then went on to join Beijing Guoan in 2016.
2. Eyal Golasa
Eyal Golasa is an Israeli Midfielder who played for Israeli side Maccabi Haifa. As far as transfers go, this has to be one of the most controversial transfer stories. Golasa was 21 at the time when he signed a four and a half year contract with Lazio during 2010 transfer window. He was introduced at the clubs sporting centre (Formello), but would make a return to the Maccabi Hafia, after a week of signing with Lazio. Reports suggested that the reason for Golasa returning to Maccabi was that Lazio had made secret contact with the player and had an agreement with the player without the knowledge of the club. Later Golasa apologized for joining Lazio without the approval of Maccabi and went on to sign a new contract with the Israeli side. Lazio later took legal action against the player and Maccabi.
1. John Obi Mikel
John Obi Mikel was a Nigerian midfielder playing for Chelsea, and in the summer of 2014, the Biancocelesti were interested in adding him to their midfield ranks. The Eagles were reportedly tracking the Nigerian international as he was deemed to be surplus to the Chelsea midfield who added the likes of Fabregas and Matic. However, Lazio did not follow up their interest on the player, and instead, they signed Marco Parolo from Parma for €5.5 million and Dusan Basta from Udinese on loan.