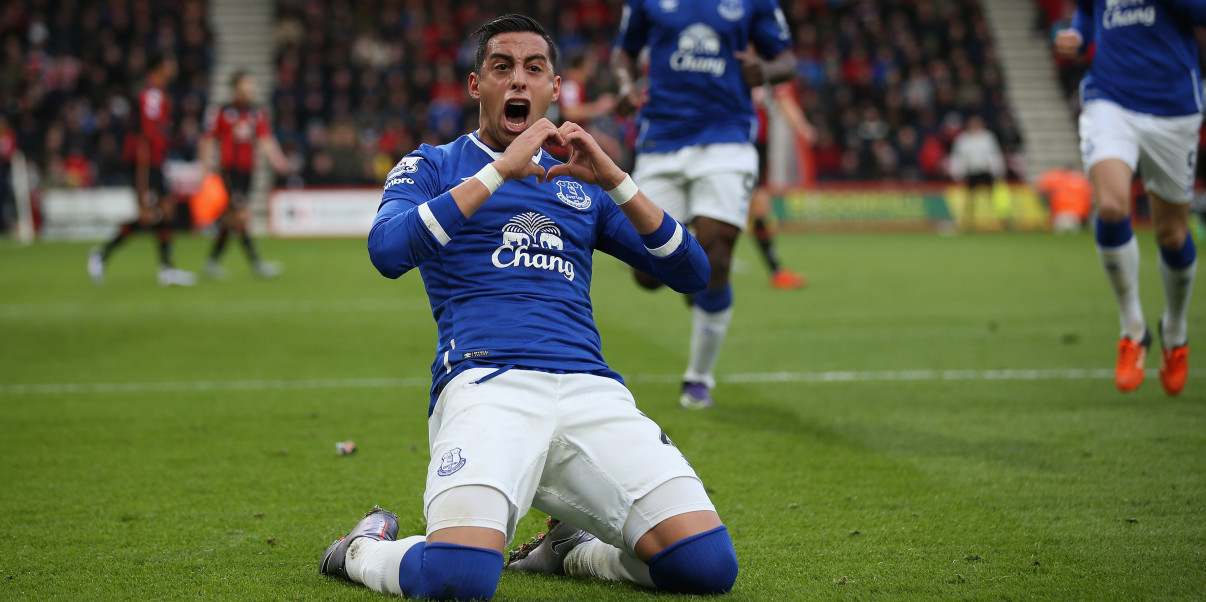 As Stefan De Vrij's departure eerily creeps closer, and given Lazio's 4-1 collapse in Salzburg in the Quarter-Final of the Europa League, it is clear that Lazio's defence needs bolstering. The current options are far from Champions League quality and with De Vrij, who is arguably our best defender despite his abysmal performance in Salzburg, on his way out – the need for some good defensive signings is clear. One player that Lazio have been linked to for a while is Everton's Argentinian centre-back Ramiro Funes Mori.
Funes Mori signed for Everton back in 2015 for roughly €13 million, after impressing at River Plate in his home country. He had an impressive first season at the Toffees, playing in 28 Premier League games. In these games he achieved a 7.18 average rating (according to WhoScored) and made an impressive 8 clearances a match on average. Added to this, he scored four times – showing his capabilities in-front of goal; akin to De Vrij perhaps? Funes Mori's second season at Everton was less impressive but was unfortunately ended prematurely when he picked up a meniscus injury in March. More damage was done than was first thought and the Argentinian had been out from March 2017 till February 2018 with this injury.
Funes Mori is undoubtedly a brilliant defender but the question arises to if he is ready to be given first team football, week-in week-out with Lazio. Lazio are in need of a quality defender who can be depended on, and a leader too perhaps, but Funes Mori doesn't seem to fit the bill.
In my opinion, he would be a welcome signing to our defence but should not be our marquee defender this summer. Other options have floated around recently such as Miguel Araujo and Holger Badstuber . Funes Mori is better than both of these players but as I said, should not be our sole defensive addition.
What do you think? Is Funes Mori welcome at Lazio? Let us know!
https://www.facebook.com/TheLaziali/
https://www.instagram.com/thelaziali/