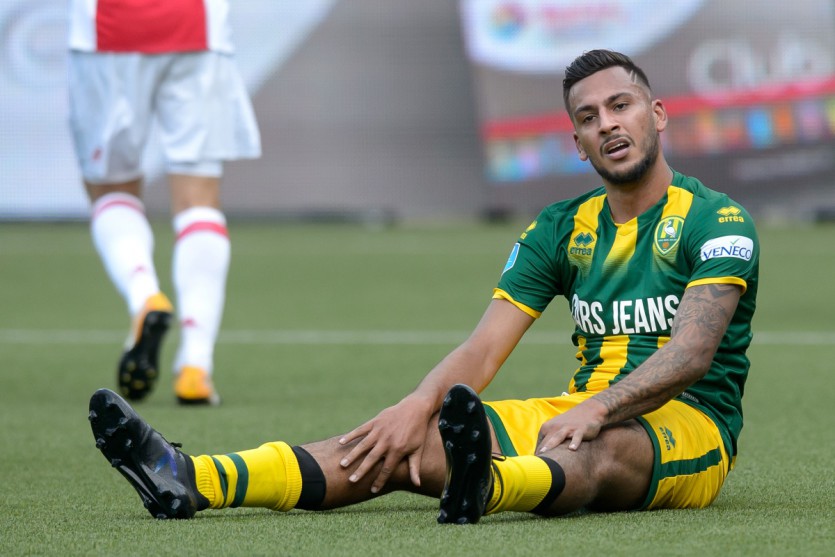 Dutch attacker Ricardo Kishna does not know where he will be playing next season. Currently owned by Lazio and on loan at Dutch side ADO den Haag, the class of 95′ winger will return to Lazio in June. Here he will try and fight for a place on Simone Inzaghi's side, or will be sent out to find another team to play for (calciomercato.com).
Now 23, Kishna was bought back on 29 July 2015 from Ajax for a bargain of a figure around €4 million. He signed a 4-year contract, keeping him in the Capital until 2019. He made just 11 appearances in his first year in the Serie A for Lazio, starting 7 games and coming off the bench for 4 producing 2 goals. He also made 3 appearances in the UEFA Europa League that season, securing 3 assists.
However, the next season (2016/2017) he was excluded from former coach Stefano Pioli's plan, and fell in the pecking order behind Keita Balde, Felipe Anderson, Antonio Candreva, and Ciro Immobile. He was was loaned out in the January Transfer Window of the 2016/17 season to French side OSC Lille, where he played in 11 games for them, not producing a goal or an assist.
Last summer he returned to Lazio, but he was sent on a season long loan to ADO den Haag right away after failing to impress. He has only played in 38 minutes of football action this season after receiving a Cruciate Ligament Rupture on September, missing 285 days up to this date.