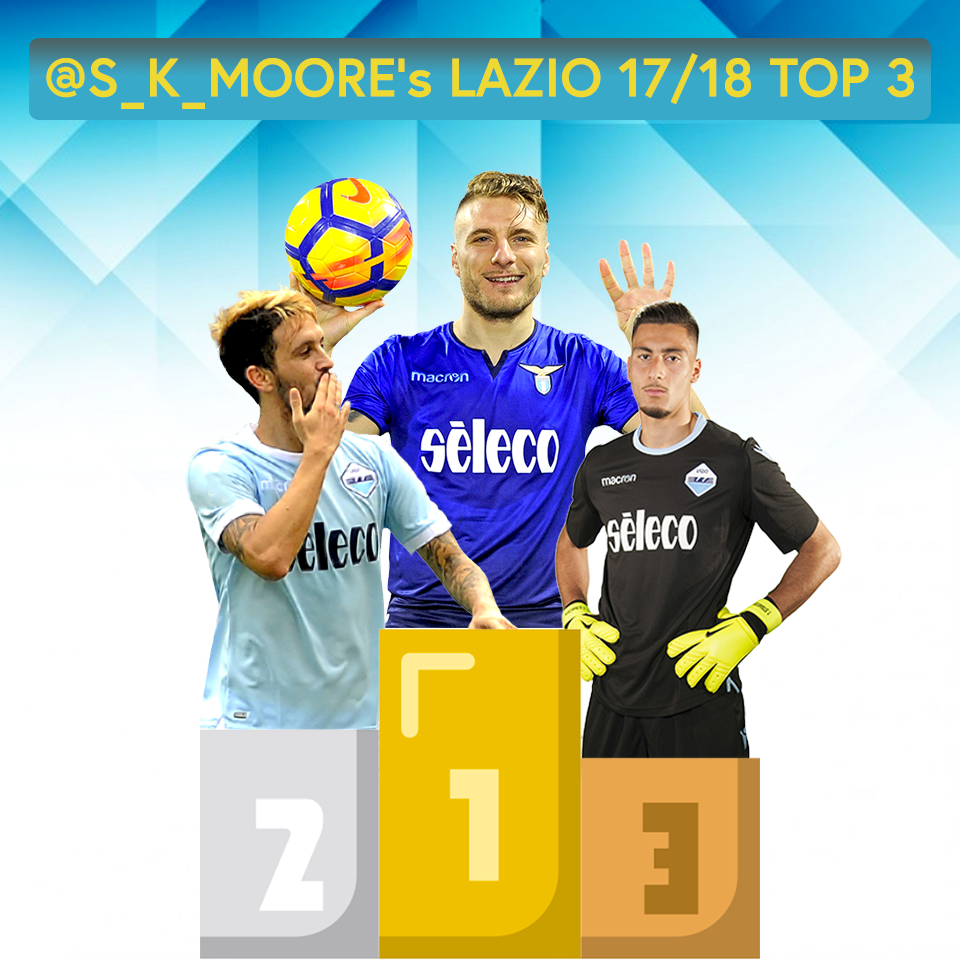 Never have we seen a Scudetto race, or the race for European Competitions, so tight in the Serie A TIM as this season dwindles down. It has been a season to remember that has brought many new experiences, controversy, and records to the league. Benevento, also known as the Stregoni were promoted to the top tier of Italian football (Serie A) for the first time in their history, while also setting a record for the 'Worst Start to a Season in any of Europe's Top Five Leagues' by losing their first 14 Serie A matches. VAR (Video Assistant Referee), in which an Assistant Referee reviews decisions made by the Head Referee with the use of video footage, was introduced and implemented into the league. Finally, Juventus look to become the first team in Italian football history to win 7 straight Scudetto's. However, through these memories and experiences, there has been a side that has been breaking records left, right, and centre. This club is S.S. Lazio; the Roman club who, according to Gazzetta Dello Sport, were not even predicted to finish in the top 8 in pre-season. This article will take a closer look at those records, and will include Steven Moore's pick for his top 3 Lazio players of the season.

Lazio has had a dominant season in the Serie A season so far this year. They currently sit 3rd in the league with 64 points (only behind Napoli and Juventus) and have the most goals scored in the league with 79.
What has been the cause of this splendid run? Team unity, a passionate club and coach, and the wonderful in-form Ciro Immobile, along with many break-through stars such as Luis Alberto, Thomas Strakosha, Milinkovic-Savic, and Felipe Anderson.
The biancocelesti club and squad members are on the verge of an incredible season and as previously mentioned, have been breaking records continuously, thriving under Mister Simone Inzaghi:
Immobile has broken the record for 'Most Goals Scored in a Single Serie A Season for Lazio', scoring 27 to pass Giuseppe Signori and Hernan Crespo's record of 26;
Immobile currently holds a 118 minutes/goal ratio – the best that anyone had had in the last 5 years of the Serie A;
Immobile leads the league for 'Total Goals + Assists' (27 Goals and 9 Assists) this season with 36 Points;
Immobile is one of Europe's most lethal strikers alongside the likes of Messi, Ronaldo, Salah, Lewandowski, Kane, and Cavani with his 39 goals on the season;
Luis Alberto is having the best season of his career so far – he has made 41 appearances this year for Lazio;
Luis Alberto is the second best midfielder with 17 assists in all of Europe only behind Kevin De Bruyne;
Luis Alberto is the first player in the Serie A to reach double digits on goals and assists this season with 11 Goals and 12 Assists;
Luis Alberto is now the second best midfielder-goalscorer in the history of Lazio with his 11 Goals, only behind Candreva who had 12;
Strakosha is having the best season of his career so far with 49 appearances in all competitions this calendar year;
Milinkovic-Savic is having the best season of his career so far with 43 appearances, 11 goals, and 5 assists in all competitions this calendar year;
Lucas Leiva is having the best season of his career so far with 44 appearances, 4 goals, and 5 assists in all competitions this calendar year;
Inzaghi has made 100 appearances on the Lazio bench as Coach and Manager;
Lazio have scored 79 goals so far this season in the Serie A, breaking last year's record of 75 – this is the 'Most Goals Scored in a Single Season' since Lazio's birth;
Lazio – In terms of goals scored in a calendar year, Lazio has broken the previous record of 109, as they now have 113 goals on the year.
With all these records being broken, it is only fair to break-down a 'Top 3 Lazio Players' piece, so here are my 3 stand-out stars for this season:
🥉 Thomas Strakosha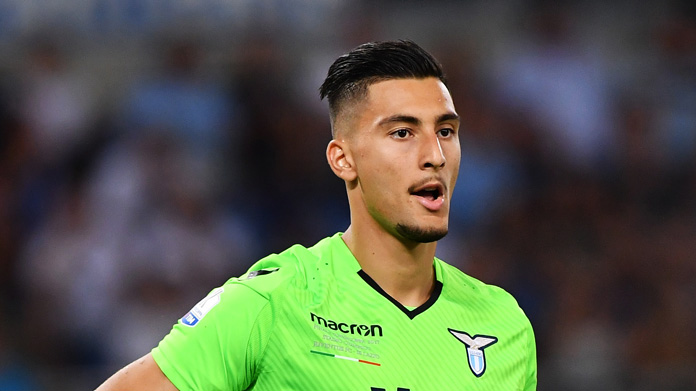 A Greek-born Albanian, Thomas Strakosha has been one of the highlights and rising stars of this Lazio side, coming from Lazio's Primavera.
Starting his career in his birth land with Greek club Panionios, after just one year Claudio Lotito and Igli Tare signed him for only €75K in 2012.
An intended signing for Lotito's second team Salernitana, Strakosha defied all limits and broke through to earn his spot this past summer after being a substitute goalkeeper for Federico Marchetti.
This season, he has appeared in 49 games, playing in 3870 minutes of footballing action in all competitions for Lazio.
With a 72.1% save percentage, Strakosha has been a wall at the heart of Inzaghi's defense, making key saves in every game to keep his team in a winning position.
🥈 Luis Alberto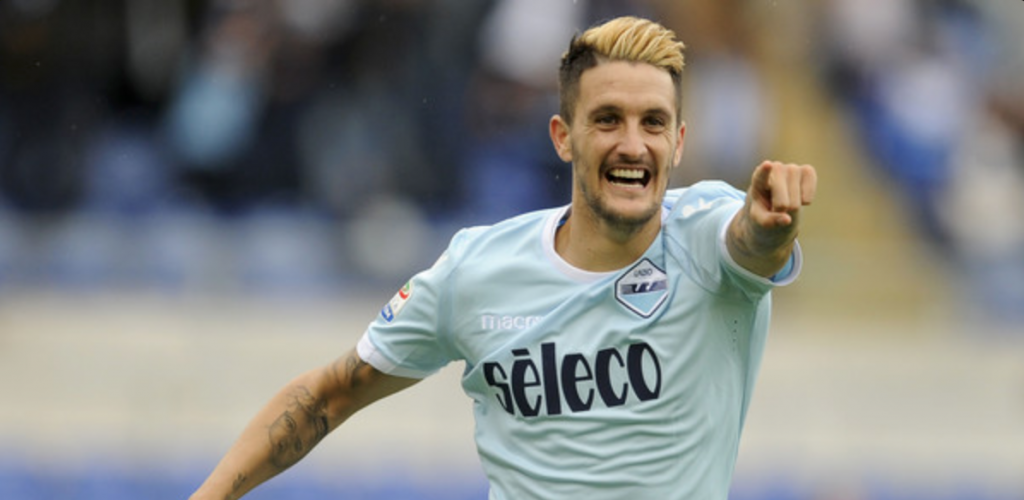 With 11 goals and 12 assists this season, Luis Alberto is the unexpected break-out and surprising star of this young and passionate Lazio side.
Signed by Claudio Lotito and Igli Tare in 2016 for €4 from Liverpool after two seasons on loan in Spain, Luis Alberto seemed to be a flop – starting only 4 matches, and playing in a total of 363 minutes.
However, after Keita Balde was traded to Monaco, and Felipe Anderson picked up an injury this past summer, he was given a chance and has taken this opportunity the best extent possible.
His stand-out season has shown what Barcelona and Liverpool had seen in the player – a playmaker and goal scoring threat.
With an 80.1% pass completion rate this season, Luis Alberto's dribbling, key passes, and composure on the ball have allowed the attacking midfielder to shine for I Biancocelesti, and receive a call-up to the Spanish National Team.
🥇 Ciro Immobile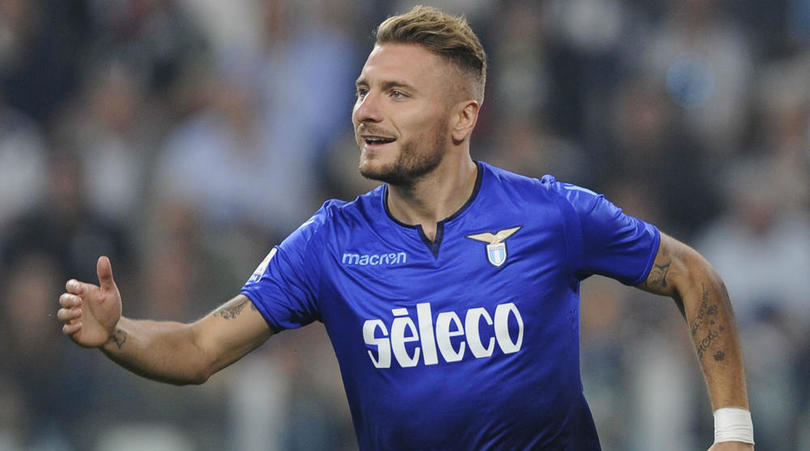 A bargain picked up by President Claudio Lotito and Sporting Director Igli Tare for only €8.75 from Sevilla, Immobile has proved his worth for two consecutive seasons here in the Capital of Rome.
With 58 goals in 75 games played for Lazio (2016-Present), Immobile leads the Serie A with 27 goals and 9 assists this season making him one of the deadliest and declarable strikers in European Football.
Known for his finishing and dribbling abilities, the Italian striker has also booked his place in the National Team starting 11.
A passionate and hardworking individual, Immobile is the top player for I Biancocelesti this season.
(Special mentions to the Serbian sensation 'Sergej Milinkovic-Savic', Brazilian center-midfielder 'Lucas Leiva', and Brazilian attacker 'Felipe Anderson')