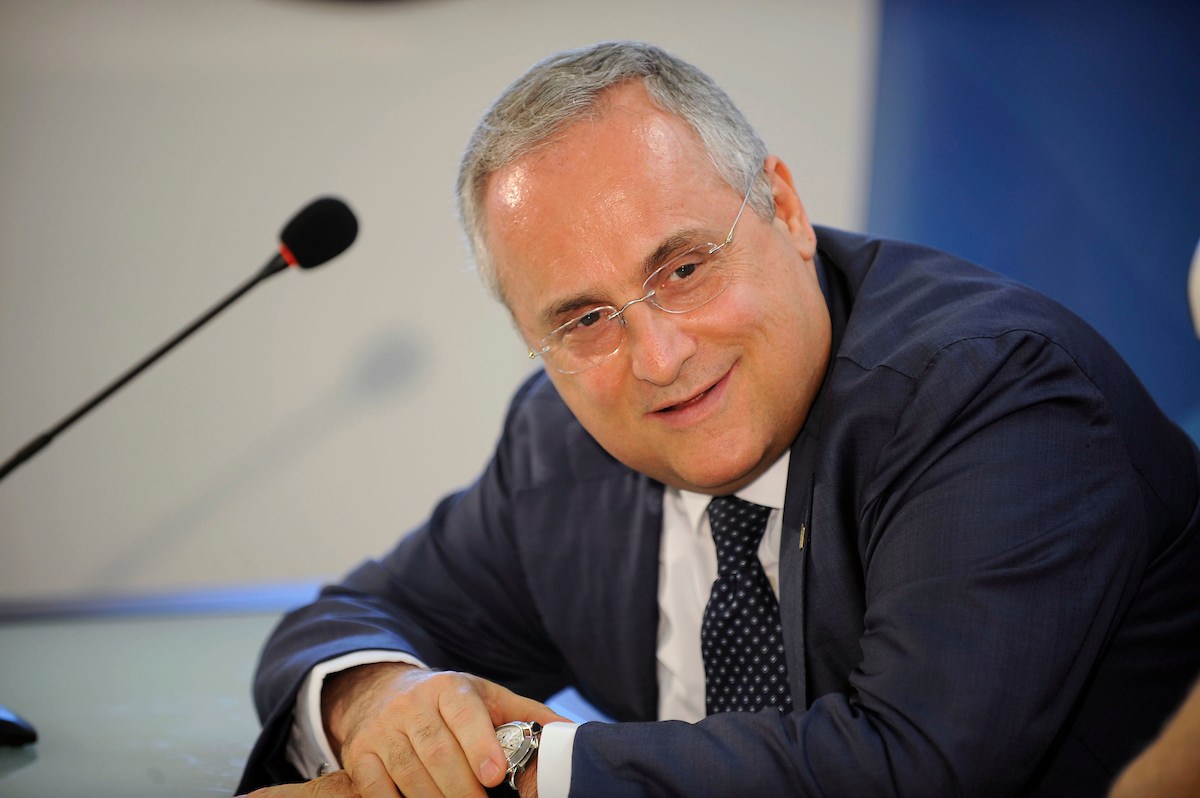 Around 60 people are said to be about to face charges by Tribunale di Napoli of tax evasion after a huge police operation, called "Fuorigioco". One of the indicted is said to be Lazio president Claudio Lotito.
The charges against Claudio Lotito are regarding tax evasion from the transfer of Giuseppe Sculli to Genoa and Pasquale Foggia to Sampdoria. According to the indictment, Claudio Lotito would have used invoices related to non-existent transactions.
The agent in both cases is Alessandro Moggi, the son of Luciano Moggi; the famous former general director of Juventus that was said to be behind the match fixing scandal "Calcioscommesse" in Italy that was exposed in 2006.
Also Ciro Immobile has previously been said to be one of the suspects of this tax evasion regarding his transfer from Juventus to Genoa. He too has Moggi as an agent.
The suspects, according to earlier reports:
Senior executives: Alessandro Moggi, Marco Sommella, Vincenzo Leonardi, Riccardo Calleri, Umberto Calaiò, Leonardo Rodriguez, Fernando Hidalgo, Aleandro Mazzoni, Edoardo Rossetto, Antonio Percassi, Luca Percassi, Claudio Garzelli, Giorgio Perinetti, Luigi Corioni, Gianluca Nani, Sergio Gasparin, Pietro Lo Monaco, Igor Campedelli, Maurizio Zamparini, Rino Foschi, Daniele Sebastiani, Andrea Della Valle, Oronzo Corvino, Alessandro Zarbano, Enrico Preziosi, Luciano Cafaro, Jean Claude Blanc, Alessio Secco, Claudio Lotito, Marco Moschini, Renato Cipollini, Aldo Spinelli, Adriano Galliani, Aurelio De Laurentiis, Tommaso Ghirardi, Pietro Leonardi, Pasquale Foti, Eduardo Garrone, Marino Umberto, Massimo Mezzaroma, Roberto Zanzi, Giovanni Lombardi Stronati, Francesco Zadotti, Sergio Cassingena, Massimo Masolo, Dario Cassingena.
Players:
German Denis, Juan Quintero, Adrian Mutu, Ciro Immobile, Matteo Paro, Hernan Crespo, Pasquale Foggia, Antonio Nocerino, Marek Jankulovski, Cristian Chavez, Inacio David Fideleff, Ezequiel Lavezzi, Gabriel Paletta, Emanuele Calaiò, Cristian Molinaro, Rios Pavon, Diego Milito.