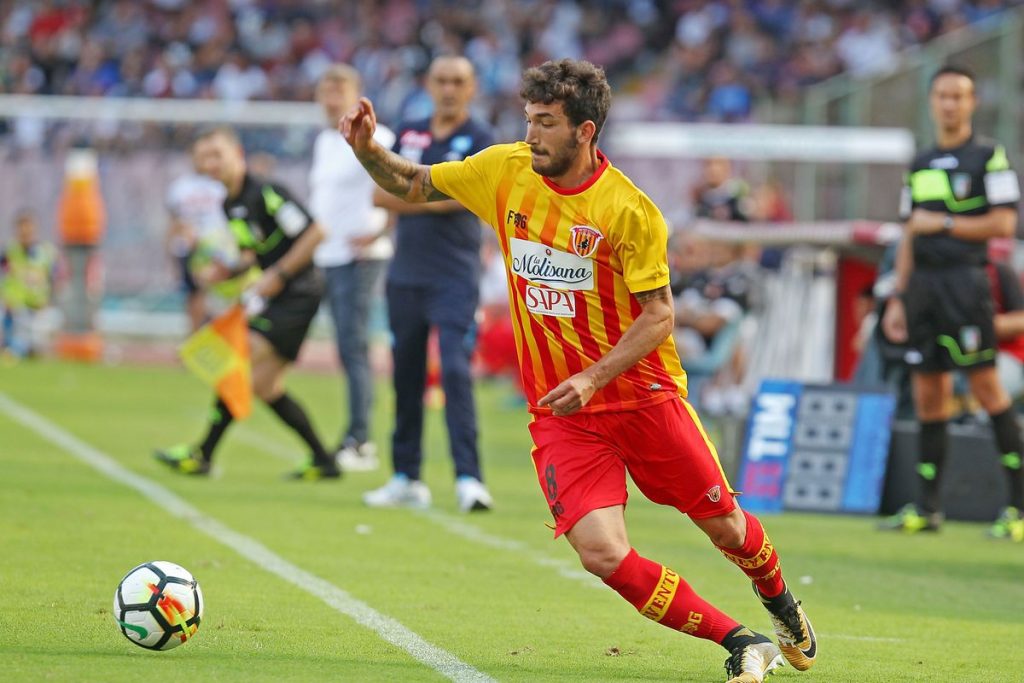 Danilo Cataldi will return to Lazio at the end of the season, this is for sure.
Benevento is to be relegated to the Serie B next season, confirmed this past weekend with Crotone defeating Udinese 2-1. This has made the obligation to redeem the contract of Cataldi in the name of the company from Campania at the end of the season very unlikely, especially with a €2 million loan fee still in accounts payable to Lazio.
Cataldi is a young and bright Italian 'centrocampista' who started his career with Lazio back in 2011 with the Primavera side. After impressing on not only a club level, but on a National level (Italy) the future looked bright for the midfielder, and hoped for a call-up to the first team, however it was full so he was sent out on loan to Serie B (now Serie A) side Crotone for the 2014/15 season. He managed to make 35 appearances and put 4 goals to his name, gaining much-needed and required experience.
The next year he was taken in by Lazio and put into the first team. He made his debut for that club that year, managing 16 appearances in the league with an additional 5 in the Coppa Italia. He had 5 goals and 1 assist in this tenure. The following year he was again a consistent player in the first team making 27 appearances in all competitions, a trusted man by former coach Stefano Pioli.
However, after a poor run of form and less playing time in the 2016/17 season, Cataldi was loaned out to Serie A side Genoa in the January Transfer Window. This is where some controversy was stirred by the player as he celebrated against his former club, much to the discomfort and liking of President Claudio Lotito and the fans of the club.
He returned from loan this past summer where he was sent back out right away to newly promoted Benevento where he has made 27 appearances so far, with his only goal coming against Lazio in an eventual 6-2 loss.
It now remains to be understood now what will be the future of the '94 class, with which the biancoceleste company has a contract until June 2020.
As reported by fcinternews.it, Inter remains interested in, and have been looking at the situation of Cataldi since the Spring. However, Lazio are not likely to part with the player, unless a right fee is in play.
It is a story that will most likely find a resolution based on who will qualify for next year's Champions League.