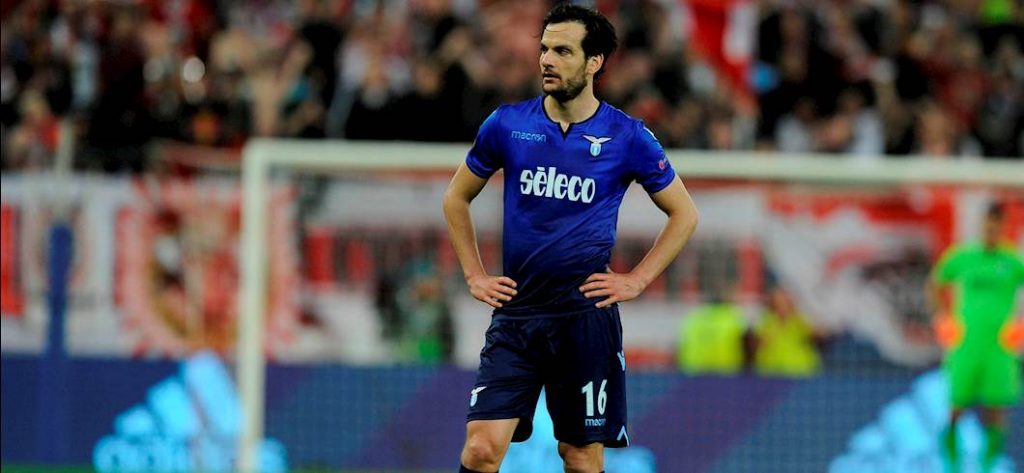 Marco Parolo out of action for the match against Torino this weekend, Source- Fantagazzetta.com
Intervened at Lazio Style Channel, the Coordinator of the Biancoceleste Medical Staff Doctor Fabio Rodia has provided an update on the conditions of midfielder Marco Parolo, who will miss the match with Torino this upcoming weekend:
"As known, Parolo reported a trauma to the short right thigh driver during Sunday's home match against Sampdoria. Today, the player underwent the necessary instrumental tests that confirmed this diagnosis: the midfielder has already started to perform specific treatments and next week will be subjected to new tests that will clarify the recovery times. We need to verify the response that the therapies will give the player. We are at the end of a season that began for us on August 13th and Parolo is a player who has always been employed, even in the National team in the recent friendlies so a bit of exhaustion is justifiable. Today the training sessions resumed, and two days of rest granted were an important therapy. When playing every two or three days, even the individual games are expensive workouts".
The midfielder has been instrumental this season for i biancocelesti, playing in 31 games in the Serie A, and another 7 in the Europa League. He has 6 goals and 6 assists to his name from these appearances. A first team player for Simone Inzaghi's side, it is yet to be decided who will take over his position: there are many options, many of which that have been displayed and put to use this season:
First, is pulling Luis Alberto back from the number 10 role into the middle three with Milinkovic-Savic and Lucas Leiva. This allows for the Spaniard to be on the ball more, and opens up the opportunity for Felipe Anderson, Nani, or Caicedo to start up top with Immobile;
Next is starting young midfielder Alessandro Murgia alongside the Serbian and Brazilian – after his short-lived outing in Fiorentina in which he was sent off in the 14′, he is looking to redeem himself and prove his worth to Inzaghi;
Lastly, is inserting Captain Senad Lulic into the middle three. He is used to this position as it was one of his main roles before Inzaghi's tenure as head coach. This would allow for players such as Lukaku and Patric to start in a wider position.