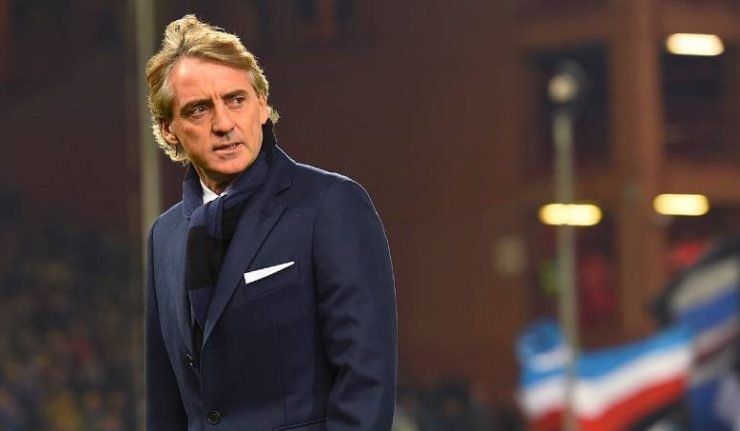 July 9th, 2006 – the last time Gli Azzurri touched our hearts in the best way possible. The words of Fabio Caressa and Giuseppe Bergomi of Sky Sport Italia 12 years ago say it all.
As an Italian, and fan of Gli Azzurri, football is our heritage, and our passion – it is the reason why we wake up every Sunday morning to watch the Serie A TIM Calcio, especially our favourite club, Lazio. For moments that lead to this beautiful game, and the country we have watched growing up, reminisce and watch as Fabio Grosso wins the World Cup for Italy with the last penalty – the goosebumps fly up your arms as Caressa and Bergomi scream 'Campione del Mondo, Campione del Mondo, Campione del Mondo!'.
For those who do not understand the words of Fabio Caressa and Giuseppe Bergomi, with pure joy and relief, they express and celebrate that Italy were the Champions of the World, and on that day they had won everything. Italy had managed to capture the most prestigious trophy in the world – a trophy that comes only twice every decade.
However, for the first time in 60 years the Italians will not see that major tournament we have all been waiting for. After a disappointing outing against Sweden in the World Cup qualifier, the italians fell short in what maybe be the biggest disappointment in their footballing history. After the exit of the President of the Italian Football Federation Carlo Tavecchio, and Coach Gian Piero Ventura, soon after failing to qualify, the Italian Federation have now been searching around to find the perfect coach for the job.
They have now set their eyes on former Lazio and Italian player Roberto Mancini. The 53-year-old has a pretty decent track record winning domestic titles in Italy (Inter), England (Manchester City), and Turkey (Galatasaray). He won a total of 13 trophies as a manager, the most popular and memorable in the Premier League with Balotelli assisting Aguero in extra time against QPR. This stole the championship away from Manchester United.
His total record of clubs managed include: Fiorentina (2001/02), Lazio (2002-2004), Inter (2004-2008, 2014-2016), Manchester City (2009-2013), Galatasaray (2013/14), and Zenit (2017-).
Mancini has been recently linked with Gli Azzurri for quite some time now, as well as the likes of former Italian and current Chelsea's Antonio Conte, former Leicester City and current coach of Nantes FC Claudio Ranieri and former Real Madrid and Bayern Munich coach Carlo Ancelotti.
Reports had come out of Italy that Ancelotti had first agreed to a deal but it fell threw – however, Mancini is looking for a fresh new start and I personally think that he is the right man for the job.
Previous bench bosses, Antonio Conte & Giampiero Ventura didn't have the track record like Mancini has. Conte's only titles came with Juventus and Serie B side Bari, while Ventura, had never seen any sort of tittle in his coaching career – a true disappointment for Italian football.
FIGC commissioner Roberto Fabbricini told reporters Tuesday: "Monday in Rome there was a meeting with Mancini, who said he was would agree to end his relationship with Zenit and coach Gli Azzurri." The final logistics of the deal are supposed to come May 13 and the budget for the coach and his staff has been said to be around 5 million euros. More details will be finalized towards the end of the month.
Is Mancini the right man for the Azzurri?
Let us know your thoughts.
Editor: Steven Moore