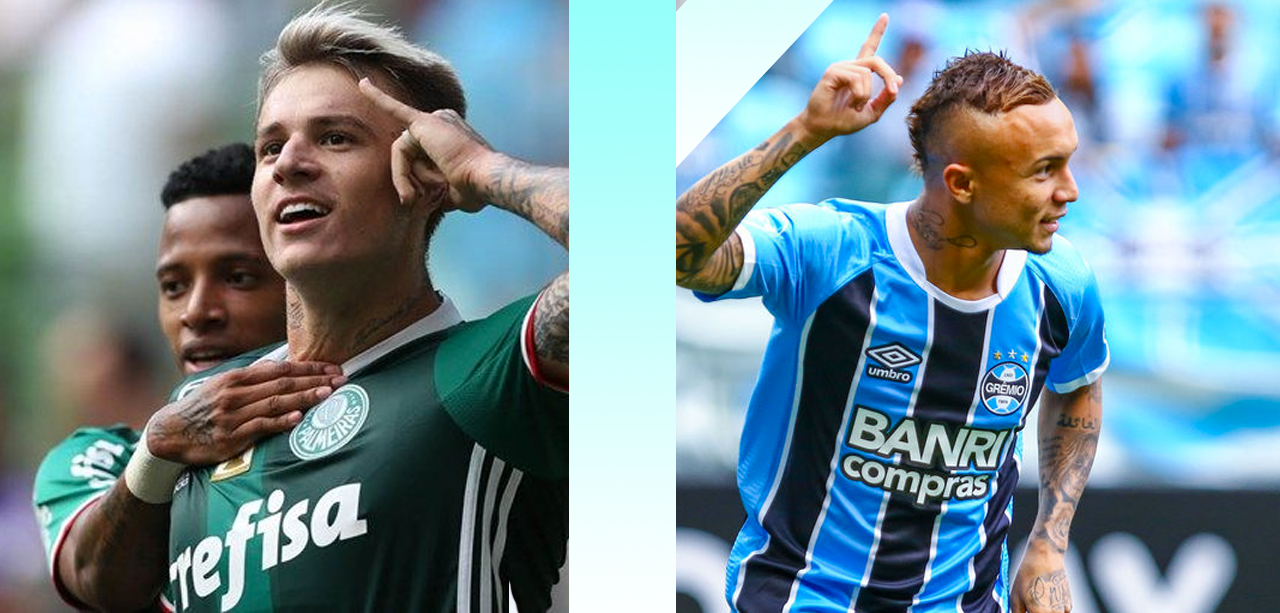 With the end of the season just weeks away, all eyes are turning to the World Cup and the transfer window. Igli Tare is already plotting some of Lazio's summer moves, with the latest names being Roger Guedes, on loan at Atletico-MG from Palmeiras, and Everton Soares, of Gremio.
Reports from Italy are suggesting that Igli Tare is looking for someone to be the 'next Felipe Anderson'; except with more versatility.
Roger Guedes can play on either wing, similarly to Felipe Anderson; and, despite limited game-time on loan, has impressed, scoring on his league debut last weekend. Guedes is a talented dribbler of the ball, and has a current market value of around €6 million. At just 21, there is a lot of potential with Guedes and Lazio could opt to sign him.
Everton Soares is 22 and plays as either a left winger or striker for Gremio. From the left wing, he has scored once and assisted once in his last four games; impressive considering two of the matches were 0-0 draws. Everton is valued at around €5 million, and may be a riskier gamble than Guedes.
With Igli Tare's proven track record of signing players for cheap and helping them develop into stars, Guedes and Everton could be the two latest names on that list, should Lazio move for them in the summer.
What do you think? Who would you like to see Lazio sign this summer?