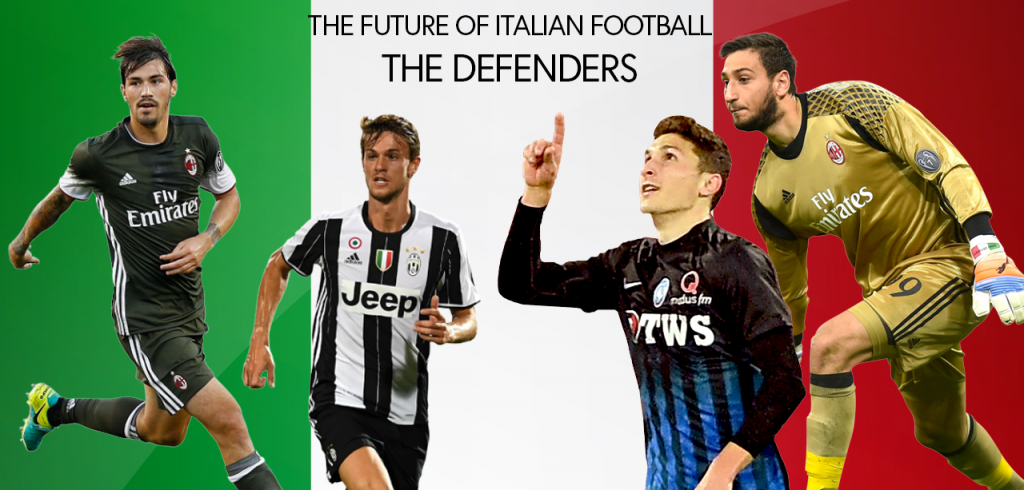 After breaking down Italy's tough defeat to Sweden and the events that followed their failure to qualify for the upcoming 2018 World Cup, we provided a glance of the Future of Italian Football – a 22 player squad consisting of 2 separate teams with the potential, and capability of becoming Italy's rising and upcoming stars.
Today, we will dive into our first of many in-depth analysis' surrounding this topic, as we look towards the defenders and goalkeeper of our starting 11 Future of Italian Football Squad.
Goalkeeper: GIANLUIGI DONNARUMMA (AC Milan)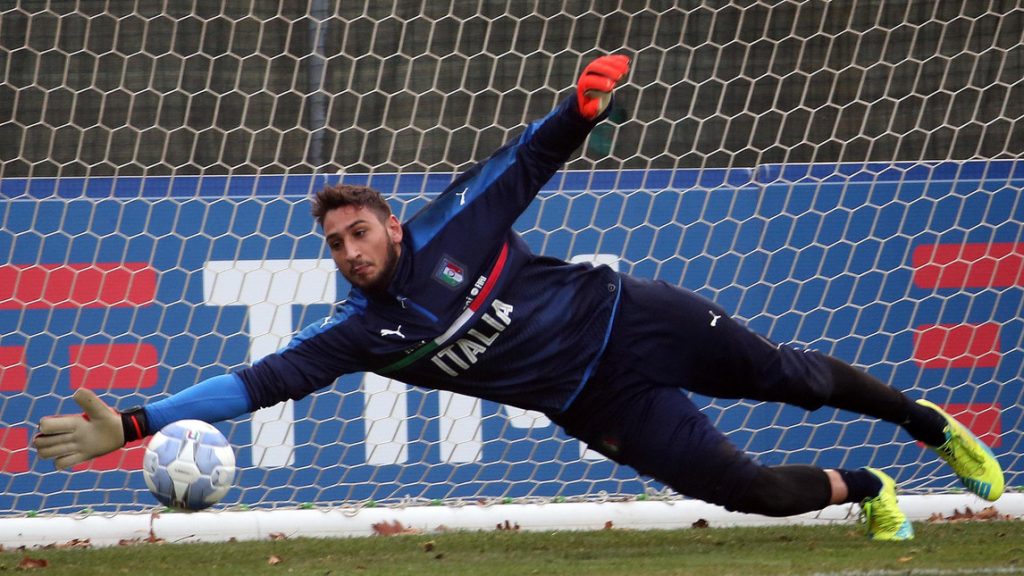 16 years and 242 days – this is all it took for youngster Donnarumma to take his opportunity and break through the first team of the prestigious AC Milan in the Serie A, something unheard of in this day and age.
Starting his career in the south of Italy with Club Napoli in his native lands, Donnarumma was a huge subject of talk around the City for 10 years as he grew up. Known for his large slender frame from youth, he was just 4 when the club signed him, and stayed with them for essentially his entire youth career (10 years; 2003-2013). His reach, agility, and composed nature were key aspects of what made him such an exciting prospect. After many outstanding performances, his favourite club AC Milan spent €250,000 to buy him – much to his excitement and sense of accomplishment.
His career kick-started in Milan (where he currently plays), always being a member of the higher age bracket for the primavera sides for all of his teen years, as well as the Italian National Youth teams. However, it was not until 2015, where his real development and breakthrough rapidly took off with coaches Filippo Inzaghi (brother of Lazio coach Simone Inzaghi) and Siniša Mihajlović after entering the first team and making his first appearances for the club. A natural-born leader, Donnarumma contains the necessary confidence to organize defenders and control his 18 -yard box. His required improvements are his distribution and ball control, but goalkeepers, players, and pundits around the world have begun hailing him, as "the future of Milan and of Italian football", after realizing the talent he has. Since his start in the Milan first team, Donnarumma has been breaking records like crazy, with many more yet to come.
So far, he has become: the youngest player to make 100 appearances in Milan's history; the youngest player to make 100 appearances in the Serie A; the youngest player to play for the Italian U21 National Football Team; the youngest player to ever play for the Italian National Football Team; and the youngest player ever to start for the Italian National Football Team.
The successor to the legendary Gianluigi Buffon? He has quite a ways to go, but at 19 years of age, Gigio Donnarumma is a key figure in the dawn of the Future of Italian football, and one of the brightest stars in all of Europe.
Central Defender: MATTIA CALDARA (Juventus, on Loan at Atalanta)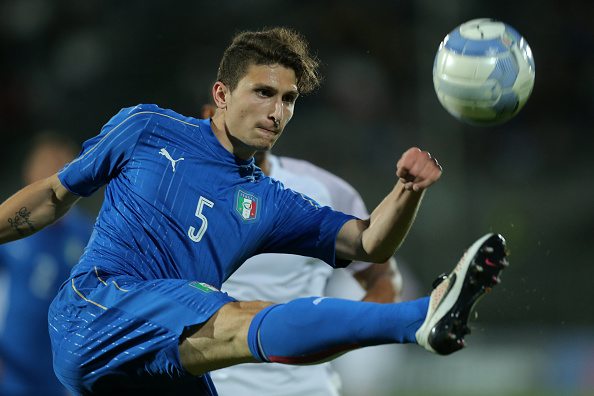 Born in May of 1994, Mattia Caldara was born in Scanzorosciate – a comune in the Province of Bergamo in the Italian region of Lombardia. He started his career with his hometown club Atalanta, joining the youth sides and working his way up to the first team. He managed to win the Scudetto Giovanissimi in the 2007/08 season and made his first appearance for the first team side at the end of the 2013/14 season against Catania.
The next year he moved to Serie B side Trapani on loan where he managed to collect 20 appearances (almost all as a centre half) scoring 2 goals. This testified to the confidence of coach Boscaglia at the time – despite the little experience he had, he managed to play more than the older players in a newly promoted Serie B side, and took the opportunity showing his skills that were needed to keep Trapani in the Serie B.
The following year, it was still not yet the time to return to Bergamo and play in the Serie A for Atalanta. He was loaned in the summer of 2015 to Serie B side Cesena – a team declared to be built for a top 3 finish, with a mix of excellent young and experienced players. Mattia found space and continuity, and displayed a proper season, playing in 29 games between the Championship and the Italian Cup scoring 3 goals. This lead for a call to play in the Italian National Under 21 Championships – a first time for him to represent his nation.
For the 2016/17 season, the moment had finally arrived: Atalanta were willing to bet on him and had plans to keep him at Atalanta. The dream of playing for his hometown in the Serie A had come true and he was given the number 13. This is when the Gasperini revolution took place: he debuted Mattia in Bergamo against Napoli, with the coach entrusting him in the middle of the 3 defense in a 3-5-2 formation. He had the task of dealing with the attacker of the moment, newly signed Arkadiusz Milik. The difficulty was high, but the result was fantastic. Atalanta won 1-0, taking all 3 points.
From then on it has been an escalation for the young Italian, with 49 appearances and 10 goals for La Dea. He furthermore was bought by Italian giants Juventus in the January of 2017 on a four-and-a-half-year contract for an initial transfer fee of €15 million, rising to a potential €25 million with add-ons. The deal also included a free loan which meant that he will remain at Atalanta until 30 June 2018. The hopes of the bianconeri? A bright future with Daniele Rugani and Mattia Caldara as the centre of their defense.
With a stature of 187 cm and weight of 80 kg, Mattia is a defender with a slim but powerful body. The characteristics that make him a potential crack of the centre-half position are certainly his concentration over the full 90′ and sense of positioning (making him a great marker, displaying his intelligence and stamina) and the ability to always have the right positioning both in the penalty area and in the negative transition phase (often allowing him to be well ahead of the opponents to score goals and defend attacks). He has an average rating of 7.04 and a pass success percentage of 83.5%, showing his quality to perform in every game.
One defender for the future of Juventus and Italian Football without a doubt.
Central Defender: DANIELE RUGANI (Juventus)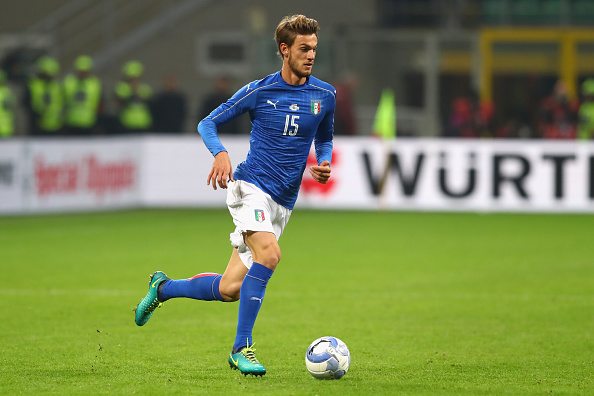 Born on July 29th, 1994 in the Tuscan city of Lucca, Daniele is without a doubt an excellent defender with a very bright future.
Rugani started his career with Empoli at the young age of 6 and played for the Tuscan side's Primavera side for 12 seasons before joining Juventus on loan in the summer of 2012. He was then bought by Juve the following summer for €500 000 and then sent out on loan back to Empoli for their 2013/14 Serie B campaign. He led Empoli to a promotion and even won Serie B footballer of the year. The following year he stayed on loan at Empoli and played every minute of every game without even getting booked, earning him a spot in the 2014/15 Serie A Team of the Year. In the summer of 2015 he joined Juventus for good and has since made 60 appearances in 3 seasons with i bianconeri, being more of a starter this season after the sale of Bonucci and the decline of an aging Barzagli.
Being the promising defender that he was and the great defender that he is, he has represented Italy on every level since 2010, from U17 to the senior team. He was a part of the U21 Italy side that won silver at the 2015 UEFA European U21 Championship and earned his first cap for the senior team on September 1st, 2016 in a friendly match against France earning 5 more caps since.
Standing at 1.90m tall (6'3"), what Daniele lacks in mobility he makes up for in strength and aerial ability. He has many of the qualities that makes a good central defender: intelligence, versatility, marking ability, confidence, and the ability to anticipate just to name a few. Rugani is also a very disciplined defender, as he opts to use his positioning to stop attackers rather than committing challenges.
Rugani is a proven and polished centre-back whose defensive capabilities have not gone unnoticed. In 2015, a Spanish football magazine Don Balón even named him as one of the best players in the world born after 1994. Here at The Laziali, we personally cannot see a future where Daniele Rugani is not a starter and potential option for captaincy for both the Italian National Team, and Serie A club Juventus.
Central Defender: Alessio Romagnoli (AC Milan)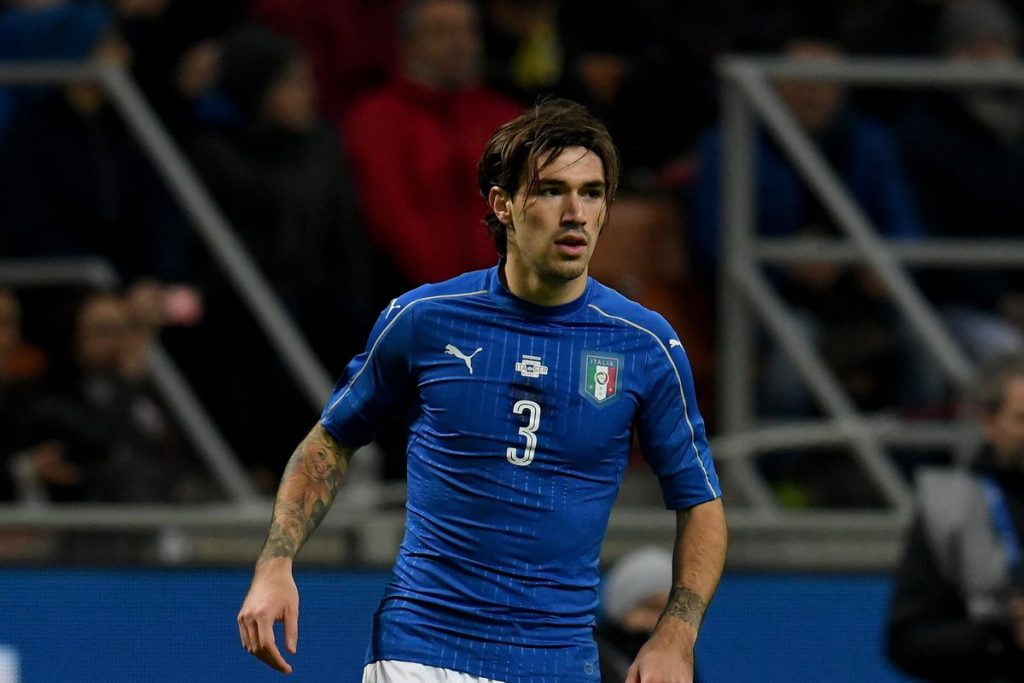 Alessio Romagnoli was born on January 12th, 1995 in the coastal city of Anzio, Lazio. The talented centre-back started off his career in the youth system of AS Roma before manager Zdeněk Zeman called him up to the senior team on December 11th, 2012 at the young age of 17. Alessio only ended up making 14 total appearances for Roma before being loaned out to Sampdoria for the 2014/15 season.
Romagnoli had a solid season for Sampdoria, playing in 30 Serie A matches. Roma then paid €1.3M to keep him, before selling him to AC Milan on August 11th, 2015 for €25M.
He quickly became Milan's first-choice centre-back in his first season with the club and went on to perform quite consistently for such a young player. Since the sales of Alessandro Nesta and Thiago Silva, i rossoneri had not seen the stability on defence until the arrival of Romagnoli.
Alessio played another 29 games for Milan in the 2016/17 season, most notably helping lead them to victory over Juventus in the Supercoppa Italiana in which he played the full 120 minutes.
This season, he missed the first 4 games due to injury but has since gone on to make another 38 appearances in all competitions, adding 3 goals. He has cemented himself as a starter on a competitive Milan side and has already made 107 total appearances for the club.
On the international front, Romagnoli has represented Italy on many different levels. He formed an effective partnership with fellow young centre-back Daniele Rugani in Italy's run in the 2015 European U21 Championship. He made his senior Italy debut on October 6th, 2016 in a 1-1 draw against Spain in the 2018 World Cup Qualifiers. Alessio has only made 4 more appearances for Italy since then but this number is sure to increase.
Romagnoli combines composure, elegance, and versatility, as well as good technique and distribution. He is also capable of functioning as a left-back with his ability to advance into more attacking positions and his confidence in possession, as well as his ability to play the ball out from the back. Romagnoli is known for his ability to time his challenges and is also effective in the air. He is regarded as one of the most promising young Italian defenders of his generation, and has even drawn comparisons with his idol, the legendary Italian defender Alessandro Nesta, due to his precocious displays, technique, positional sense, decision-making, and tackling abilities.  In 2015, just like Rugani, Romagnoli was named one of the top young footballers in the world born after 1994 by Spanish magazine Don Balón.
A player of Alessio's calibre is sure to find a starting spot in the future of Italian football.
The Substitutes
Goalkeeper: Alex Meret (Udinese: on loan at SPAL)
Central Defender: Filippo Romagna (Cagliari)
Right Back: Davide Calabria (AC Milan)
Right Back: Andrea Conti (AC Milan)
Right Back: Claud Adjapong (Sassuolo)
Left Back: Antonio Barreca (Torino)
Authors: Steven Moore and Luke Forestieri