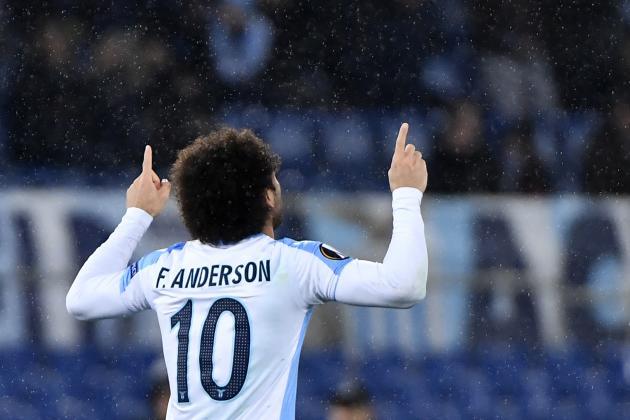 Felipe Anderson believes this has been his "best season" at Lazio and admits it "took a long time" to reach full maturity.
Joining Lazio in 2013 from Santos, the Brazilian who is now 25 has spent 5 years so far with Lazio. He has played 174 games in all competitions scoring 33 times and assisting 42 times in all competitions. Many have thought this to be one of his best seasons with Lazio, even with his minimal starts and poor form at the beginning of the year.
At the beginning of this season, he also did not start well as he spent 4 months injured. After coming back from injury in December his form was inconsistent and didn't play much and there were some problems between him and Inzaghi. Fans had thought he had fallen out with coach Simone Inzaghi after a poor performance in a match lost against Genoa, leading to him being benched. Then his form got much better and Inzaghi has trusted him once again, rewarded with proper displays on and off the pitch.
He has played 29 games this season so far scoring 7 goals and having 10 assists.
"It took a long time for me to settle in Italy and my football maturity has just arrived recently, but I am still young and have a lot of time ahead of me",  he told UOL Esporte.
"I have no regrets in football, because even the bad moments helped me to grow. It wasn't all wine and roses, but the scars of the past are there to remind us what we've learned and to do differently. I am very grateful to the Lazio fans for showing me such affection. I am happy and proud of what I have done. I think this has been my best season, above all since December. Last term I was limited by the pain, but now I am 100 percent fit, and that is fundamental for an athlete at this level".
Talking about his chances to get a call up to the Brazil national team For the World Cup in June: "I tried to do my part in Italy to get a call-up and I think I deserved a few more chances, or at least a little more consideration. I will continue to fight anyway. I am young and if the call doesn't come, I'll target the 2022 World Cup. That is an objective in my career."
Is this Felipe's best season at Lazio or was the 2014/15 season better?
Does he deserve to get a call up for Brazil in the world cup?
What is your favorite memory of Anderson in his 5 years at Lazio?
Editor: Steven Moore