5. Lorenzo Insigne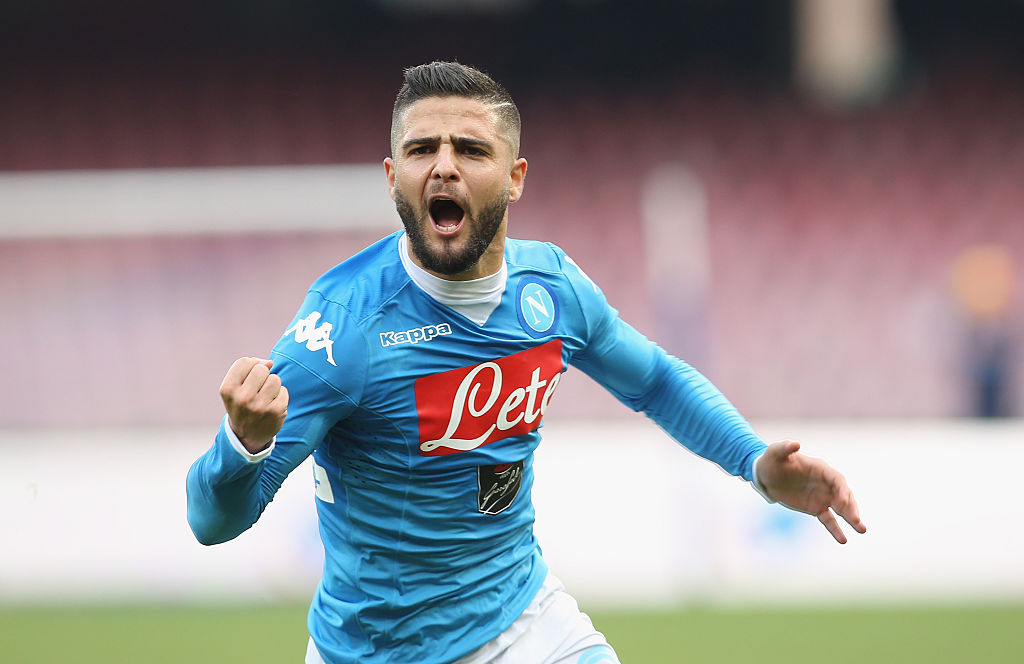 Lorenzo Insigne is a living proof that "size does not matter in football". Despite standing at a height of 163 cm, he has been nothing short of sensational for Napoli this season.
The 26-year-old Italian international has scored over 14 goals and provided 9 assists this season making him second highest scorer for Napoli.
It is not just his goals however, but his assists and dribbling play has earned him a great amount of respect from fans and opposition alike.
His Partnership with Mertens this season has been very crucial in Napoli's chase for Scudetto, and his performances have made top clubs around Europe take a notice towards him, hence allowing him to enter the fifth position in our "Top 5 Serie A Attackers This Season'.
Undoubtedly one of the most gifted Italian footballers of his generation, his form for the Partenopei has been impressive not just this season alone but also the previous year where he contributed 18 goals and 9 assists.
4. Paulo Dybala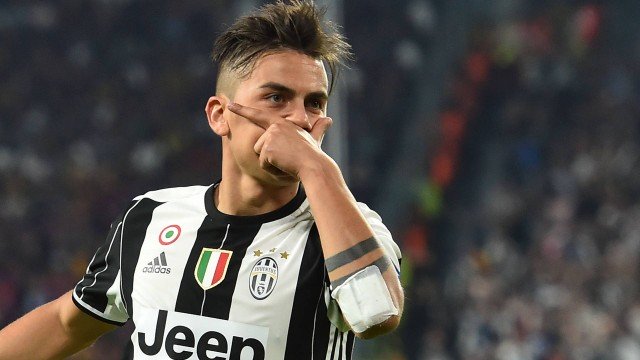 Nicknamed "La Joya", Paulo Dybala has scored over 25 goals this season which includes 21 in Serie A. This makes him the third highest goal scorer this season only behind Lazio's Ciro Immobile and Inter Milan's Mauro Icardi.
His goals this season have helped Juventus maintain the top spot in Serie A – they are closely followed by Napoli in what is one of the most contested Scudetto race in recent years.
Despite his great form with his club, Dybala has not been selected for the Argentina 2018 World Cup squad by Jorge Sampaoli – a decision which has baffled everyone across Europe and Argentina fans alike.
Dubbed to be the heir of Argentina football after Messi "La Joya" has always surpassed his expectations from critics and fans alike, season after season, despite his small stature and young age.
3. Dries Mertens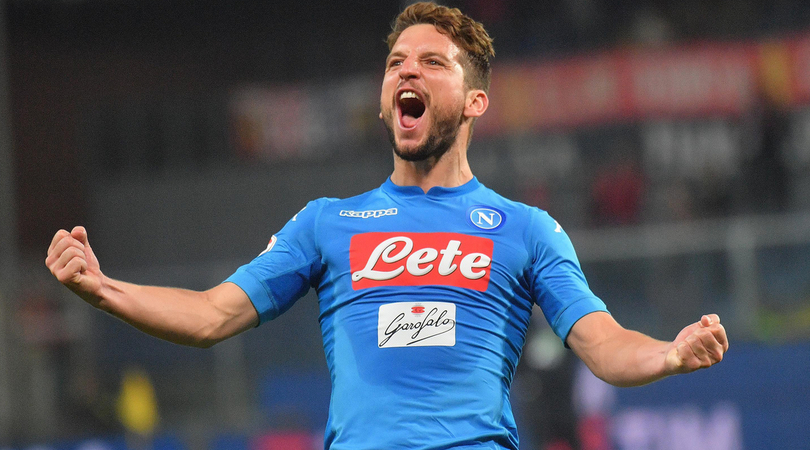 Dries Mertens is a Belgian forward and winger who was signed by Napoli from PSV Eindhoven back in June of 2013 for a mere €9.5 million.
He was one of the players bought to replace the departing Gonzalo Higuain and has since surprised everyone with his goalscoring ability – his value has now tripled.
Returning from a historic 2016/17 season where he had scored 30 goals for Napoli, Mertens has taken the striking role very seriously and prominently which has allowed Napoli to propel, challenging for the Scudetto this season.
Known for his breath-taking pace and dribbling ability, the 30-year-old has become one of the best signings made by the Neapolitan side – certainly one of their star players over the past 3 years. It is not just this season that has made Mertens one of the top attackers in calcio, it has been the consistency by which he has been able to perform season after season. He is Napoli's top scorer this season with 20 goals – 17 of which have come in the Serie A.
The 30-year-old has a release clause of €28 million in his contract which makes him available for a  bargain fee in the current market – he will be having no shortage of interest especially from the likes of Spanish side Barcelona and English club Chelsea who have been long-term admirers.
2. Mauro Icardi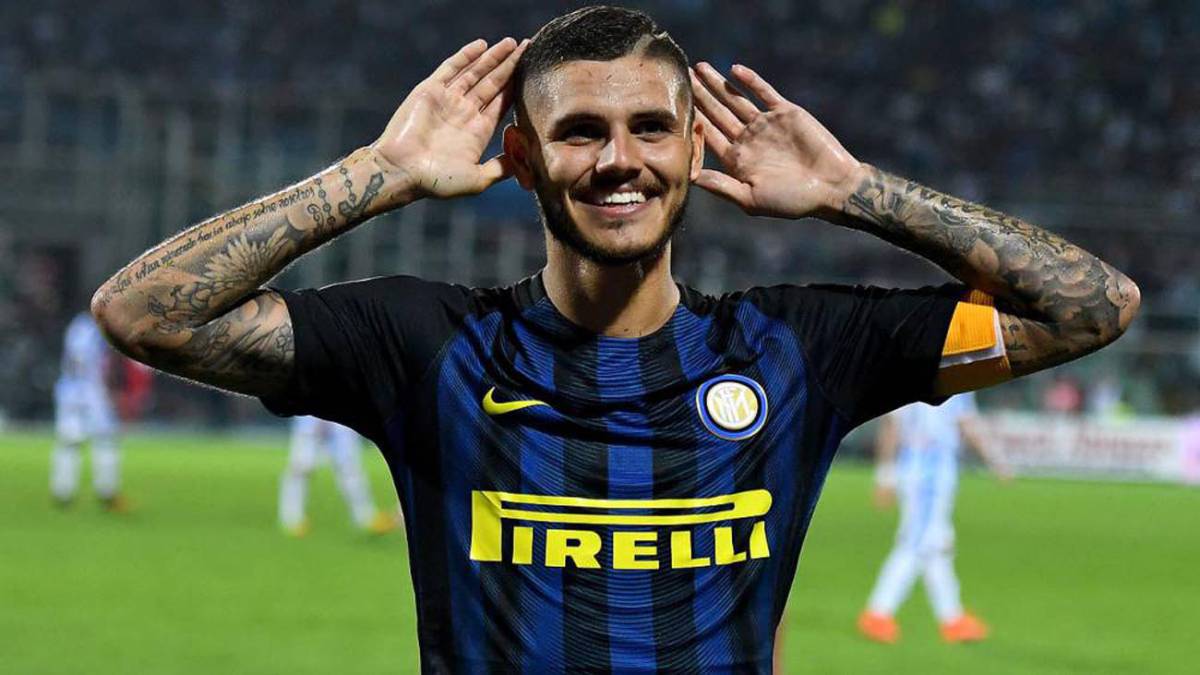 One could argue that Mauro Icardi has been having his best season yet in a Nerazzurri shirt.
The 25-year-old Argentinian international has scored a career best 25 goals in Serie A this season, making him the second highest scorer behind the now injured Ciro Immobile (with 3 games remaining).
The Argentine attacker may have had his share of off-field issues, but that does not affect him when it comes to performing at the highest level. Although the controversial striker has not been selected to be a member of the Argentina squad to participate in the World Cup, Icardi has managed to put the doubters behind him and made his footballing ability do all the talking in the blue and black jersey.
The Inter Milan captain has scored over 100 career goals despite only recently turning 25 years of age, leading to many of the big European clubs such as Chelsea and Real Madrid spectating his progress.
One we will definitely be hearing more of in the future.
1. CIRO IMMOBILE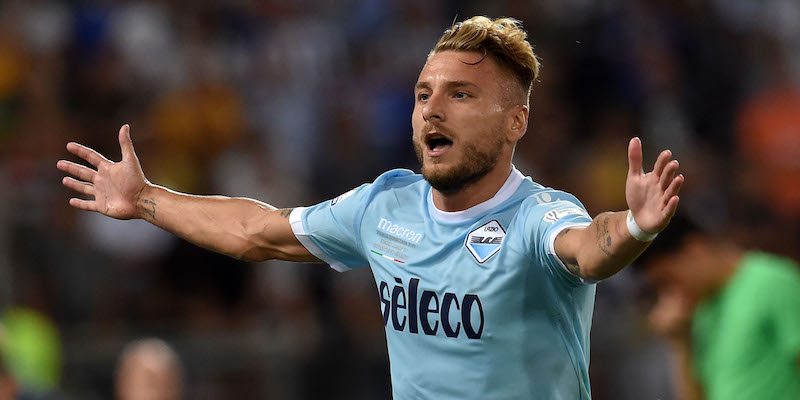 Ciro Immobile is without a doubt having the best season in his career – not just in domestic competition but also in European football.
He has become one of the most prolific goal-scorer's this season with 41 goals to date, which puts him just behind Lionel Messi and Mohammed Salah in the race for the Golden Shoe of Europe – not a bad group to be a part of, considering his recent break-out in form.
Immobile was the Capocannoniere of the Serie A back in the 2013/14 season with Torino when he managed to score 22 goals. He was bought for around €18 million by Borussia Dortmund in hopes to bring to bring more goals to the German side, and a stronger challenge to Bayern Munich. Unfortunately, it did not work out, and he was sent to Spanish side Sevilla where he also failed to make an impact the following season.
However, after his 2 disastrous spells, he has managed to bounce back – becoming Lazio's top goal scorer the past 2 seasons and focal point of their attack.
He has managed 29 goals this campaign in the Serie A TIM making him the highest scorer in the league, and has proved to be one of the best purchases after making his move from Sevilla to Lazio for a bargain fee of only €9.45 Million.
(SPECIAL RECOGNITION TO ITALIAN STRIKER FABIO QUAGLIARELLA, WHO AT 35 YEARS OF AGE HAS 19 GOALS AND 6 ASSISTS THIS SEASON FOR SAMPDORIA IN 33 APPEARANCES, PUTTING HIM IN 4TH POSITION IN TERMS OF THE TOP GOAL-SCORERS IN THE 2017/18 SERIE A TIM )
Editor: Steven Moore