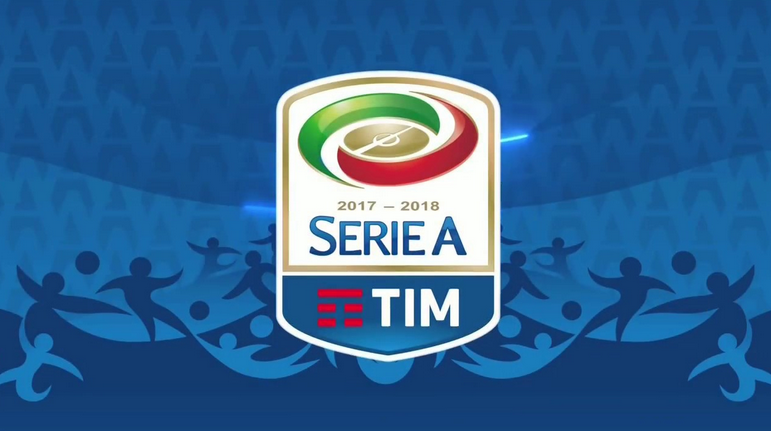 SERIE A
The Serie A TIM is regarded as one of the best football leagues in the world. It is a competition in which the first place team earns the Scudetto and an automatic entry to the Champions League (second and third also qualify directly); fourth place enters the competition at the playoff qualifying round; fifth and sixth qualify for the Europa League; and the bottom three teams are relegated towards the Italian League's second tier, the Serie B. This has been the format for quite some time, since the 1929/30 season to be exact.
It is also one of the most storied leagues in football, with Juventus, AC Milan and Inter having some of the most historic and legendary teams in the past and present. To put this on full display, when FourFourTwo magazine created a piece of the '100 Greatest Footballers in History' in 2017, 42 players had played in the Serie A – more than any other league in the world, showing the class and quality the league contains.
The most respected club is Juventus with 33 championship titles, and are the current champions having won the last 6 seasons, looking towards their 7th this year. Inter and AC Milan closely follow however with plentiful European success.
However, this year has been special. The season has been regarded as one of the tightest races in every aspect of the league in quite some time – the Scudetto race between Juventus and Napoli; Champions League qualification with Lazio, Roma and Inter; Europa League qualification between Milan, Atalanta, Sampdoria and Fiorentina; and lastly the relegation battle.
BOTTOM OF THE TABLE

After Benevento was mathematically relegated two weeks ago (for sure to finish at the bottom of the Serie A Table for the 2017/18 season) only two other relegation spots remained.
Entering match-day 36, Hellas Verona sat in 19th (second last place) – with 25 points. Their closest opponent? Chievo Verona with 31 points. They faced-off in the first game of the weekend against AC Milan, a side who has been re-energized by former Italian International and now coach Gennaro Gattuso, fighting for a Europa League spot in the league.
In a match where 3 points were needed to mathematically stay alive in the race for maintaining their place in the league, Verona failed to do so, conceding twice in each of the halves for a final time score of 4-1. A fatal defeat at the San Siro for Pecchia's squad, they take the second spot out of three in the relegation zone and now leave 5 teams to challenge for salvation.
Who are these teams? Udinese, Crotone, Cagliari, SPAL and Chievo – five clubs all within 3 points. Everything must be decisive and everyone has to be ready to conquer their opponents in the final 270 minutes of football action this season. The relegation fight is more open than ever.
CURRENT STANDINGS
Udinese (14th) and Crotone (15th) are on top of this group of five struggling sides with 34 points, followed by Cagliari (16th) with 33 points, SPAL (17th) with 32 points, and lastly Chievo (18th) who currently hold the last relegation spot with 31 points.
PREDICTIONS
Chievo Verona and Udinese have just fired their coaches after last weeks match-day – something that usually sparks an ignition to perform in a team: Chievo released Rolando Maran following a 4-1 loss at 10-man Roma replacing him with youth squad coach and former Chievo captain Lorenzo D'Anna until the end of the season, while Udinese let go Massimo Oddo and replaced him with former Juventus defender Igor Tudor.
Looking at both of the teams' schedules (as seen below), Chievo clearly has an easier schedule. They face 15th place Crotone, 12th place Bologna, and last place Benevento, while Udinese has a hungry Inter side looking for Champions League, a recently relegated Hellas Verona, and Bologna for the final match of the season.
In my opinion, Chievo Verona with a healthy squad should be able to capture 4 points (one win, one draw) with strong performances ensuring their place in the league (31 to at least 35 points): they have managed to keep most of their games close. Udinese will lose against Inter, but will rebound winning at least one match and possibly tying one, giving them an extra 4 points (34 points to 38 points): their last victory was back on January 28th against Genoa (1-0).
Crotone, Cagliari, and SPAL all have a harder route for the final 3 matches – Cagliari with the worst. They play Roma, Fiorentina and Atalanta, all teams hungry for European competition. I could possibly see a draw in one of the games, but a victory is close to impossible for the Sardinians (33 to 34 points).
SPAL plays last place Benevento, Torino and Sampdoria – a tougher opposition than Chievo and Udinese have to deal with, but still a challenging objective. However, with their recent forming only losing 1 out of their last 10, I see them capturing at least one win and one tie (32 to 36 points).
Crotone faces Chievo (in what will be a very important match for both sides), followed by Lazio and Napoli – two teams who have been on fine form and looking to finish the season strong. I see them accomplishing a single victory, but that will be all (34 to 37 points).
Therefore, the last relegated club will be Cagliari in my opinion with the provided facts, recent form, and performances in general of these clubs.
Below are the schedules of the 5 clubs:

Who will remain in the Serie A next season in your opinion?