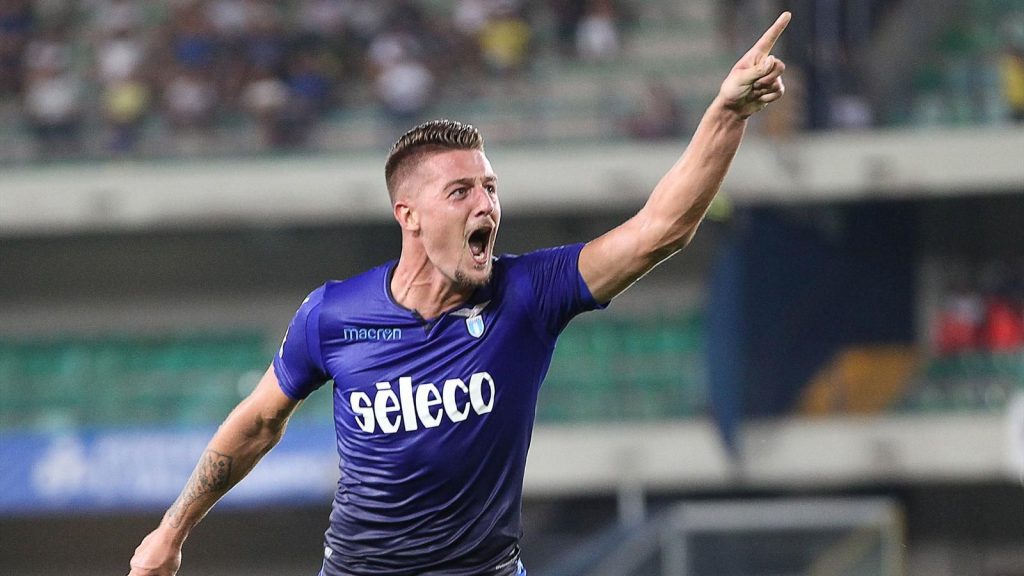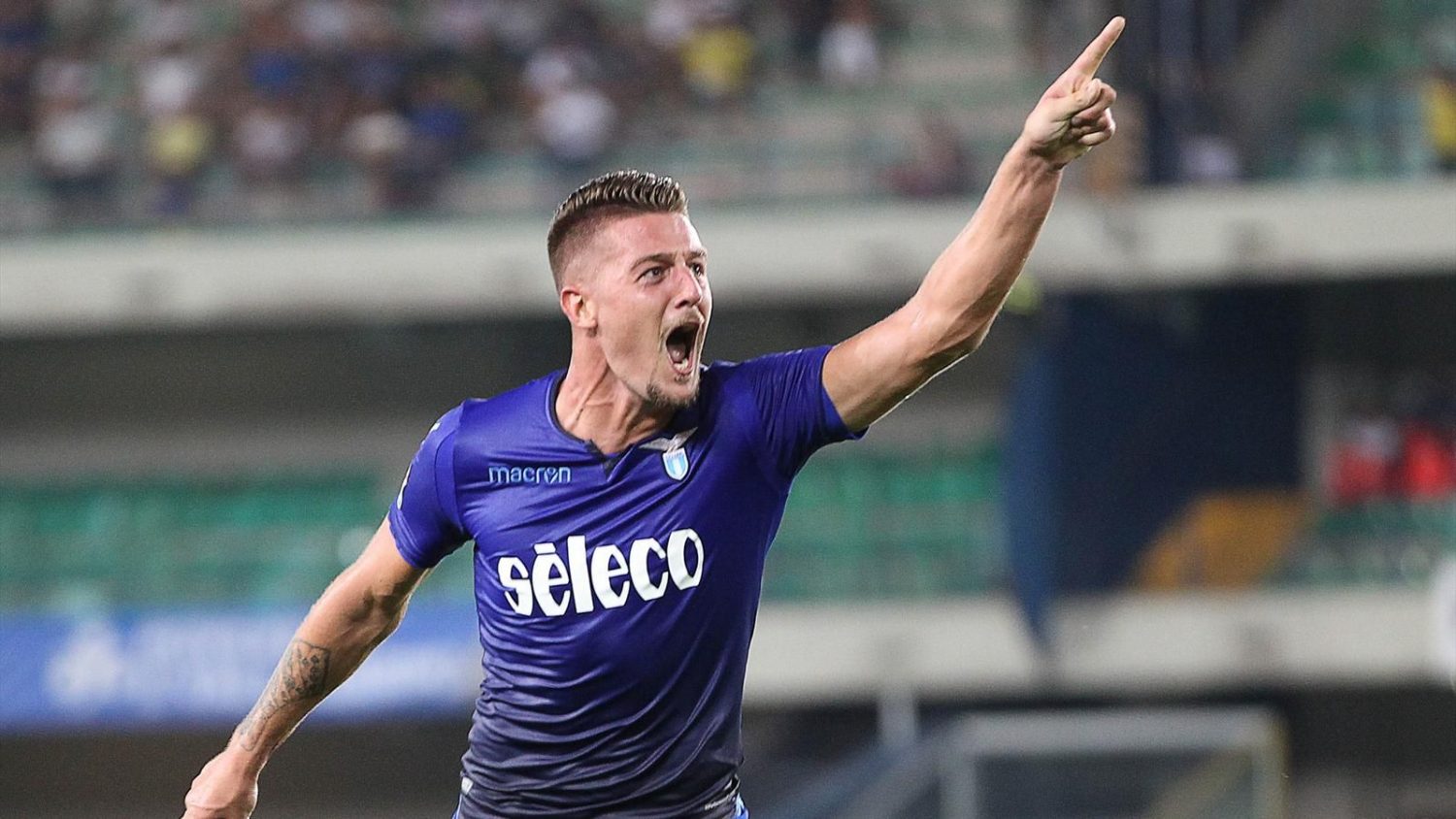 Paris Saint-Germain, Real Madrid, Barcelona, Juventus, Manchester United, and now Tottenham. All powerhouses of European Football, all with a common desire to bring a young and talented player to their side, that many have hailed to be the next 'Paul Pogba'. His name? Sergej Milinković-Savić: the now 25-year-old Serbian international who plays as a center midfielder for Serie A TIM side S.S. Lazio.
Background
Milinković-Savić was born in Lleida, Spain despite both of his parents being of Serbian descent. He was no short of a sporting family with his father and mother both professional athletes – his father a footballer, while his mother a basketball player. Following in his father's footsteps, Milinković started his youth career at Austrian side Grazer AK (one of his father's former clubs) before moving to FK Vojvodina in Serbia at the age of 11. He spent six years at Vojvodina as a youth player before signing his first professional contract with the club in 2012, and in the following season helped the club win the Serbian Cup with his 3 goals in 13 league appearances. We then fast forward to the summer of 2014, where the young Serbian was snatched up by Belgian outfit Genk at the age of 19 for a fee of around €900k. An incredible season playing in 24 matches, he scored five goals for the club. This is where he managed to catch the eye of Lazio sporting director Igli Tare. He moved the following year to the Biancoceleste club for a fee of around €16m and the rest has been history.
Lazio
He has since made over 100 appearances for the club, finding the back of the net 20 times so far providing 13 assists as well in the process. Compared to his first two seasons, however, Milinković-Savić has been a reckoning force for the Italian side this year. With 45 appearances in all competitions (Serie A, Supercoppa Italiana, Coppa Italia, Europa League) he has managed a total of 13 goals and 6 assists attracting interest worldwide and allowing many to dive deeper into the player to find more about his abilities. This has been due to the fact that coach Simone Inzaghi has entrusted him with a starting eleven position in the heart of the midfield in a 3-5-1-1 formation. He has rarely missed a game, showing how high his fitness has been throughout the entire season and the amount of trust he has with the coach.
What has really surprised many individuals this year, has been Milinković's ability to adapt to become a complete midfielder. A tall and strong stature of 191 cm (about 6'3), he ha been excellent on both sides of the game – when his team is attacking, and when they are attacking. His strengths come with his size, as a strong powerful shot and aerial ability make him almost unstoppable at winning 50/50 challenges. Excellent at holding up play in the box and therefore creating space for Lazio's attacking force to dominate, not only can the Lazio star use his powerful shot to score goals, but he can also provide for his teammates with a 79.2% pass success rate. The club has the most goals in the league currently and a key factor is the Serbian's play.
Recently, Manchester United and Tottenham have pulled ahead to become favorites to sign the player. This is due to the high request for a quality center midfielder to enter both of these squads, and the dollar amount Lazio President Claudio Lotito has been requesting. There have recently been two rumors floating around – the first from Tottenham who has supposedly made a £100 million offer for the duo of Milinković and striker Ciro Immobile, while the second to be that Manchester United have agreed a £80m deal to sign the 23-year-old following a breakthrough in negotiations last week. With this in mind, how would Milinković-Savić fit into Mourinho, and Pocchetino's side?
Manchester United
José Mourinho currently runs a 4-3-3, or 4-2-3-1 formation. In either of these formations, there are 3 central midfielders – Paul Pogba, Marouane Fellaini, Nemanja Matic, Michael Carrick and Scott McTominay usually stay back in the holding positions, while Ander Herrera, Jesse Lingard, Juan Mata, Alexis Sanchez, Marcus Rashford, and Anthony Martial are more attack-minded. The signing of Sanchez has complicated United's gameplay, however. He was brought in as an intended starter to support Lukaku from the left-wing, and this has led to less gameplay for players like Rashford, Martial, and Juan Mata, leading to the belief that some players will be sold in the upcoming transfer window as they look for more first time minutes. So, how would Milinković-Savić fit into the squad? I believe with the sales of a few members of the team to gain capital and space, he would play alongside Serbian International Matić and French International Pogba in an inverse triangle middle three: Matić holding back with Pogba and Milinković ahead of him. This would allow for a dominant midfield trio in which physicality would be key in winning all the 50/50 challenges and battles in the air. Milinković has a similar playing style to Pogba which has worried many if he is actually to come to the team, but in my opinion, this midfield three would become one of the best in the world – smart on the ball, able to score, and able to keep possession.
Tottenham
Mauricio Pochettino also runs a 4-2-3-1 formation, headed by Englishman Harry Kane – a prolific and deadly goal scorer. Held behind him is usually the young Dele Alli with Lucas, Son Heung-Min, Moussa Sissoko, Erik Lamela, and Christian Eriksen out the wings. Now into the holding two, where I believe Milinković would fit into the squad. These positions are currently occupied by Belgian star Mousa Dembélé, Englishman Eric Dier, Kenyan Victor Wanyama, and youngster Harry Winks. However, with Dembélé, and Wanyama bound to leave the club this summer, they are on the hunt for a replacement and Milinković could be the man to do so. Known more for his attacking play, the Serbian is the perfect fit for a natural holding midfielder. Like his Serbian teammate Matić, Milinković has a dominant stature in which will allow him to win challenges, provide long passes to this in front of him, and protect his goal. One of the pieces of his game that needs to be improved, Milinković is held further up the pitch in Lazio's current 3-5-1-1 which is why we have been yet to see his true defending potential. Off of corners, he would be able to rise above opponents with his strong aerial ability and put balls in the back of the net, and off of counters would be able to send teammates through to goal with his great vision. Moving up with the play, he is not afraid of taking a long-shot and when you have the proper ability to do so, there is no harm.
Sergej Milinković-Savić: Manchester United or Tottenham?
Where do I think Milinković-Savić would fit in better? Watching him play for Lazio over the past three years, I have seen Milinković grow first hand. From a scared and nervous individual not knowing any bits of the Italian language, how the Italian system's work, or receiving much playing time, he has grown and adapted not only on the pitch, but off the pitch as a professional footballer. Personally, I believe a line-up with Lukaku, Sanchez, Martial, Rashford, Lingard, Matic, Pogba and Milinković not only sounds lethal, but very promising. We have seen his attacking displays – especially this season – on full effect as he has taken control, becoming one of the most prominent young midfielders of current football. Mourinho loves physical players that can get the job done and he has coached former and current players that have a similar attitude and playing style as Milinković, such as Matic and Pogba, Balotelli, and Ibrahimovic (to name a few). Obviously football is not just about the attacking sense, but Milinković is a more attack-minded player that can also provide a defending aspect. With Matic holding back in front of the defenders and Pogba and Milinković having more space to move up the pitch and control the midfield, Manchester United looks to be a force to reckon with next season. Dynamic, strong, and technically gifted, Igli Tare and Lazio have used their footballing knowledge to uncover what may be one of the most expensive players in footballing history if a transfer is to occur.