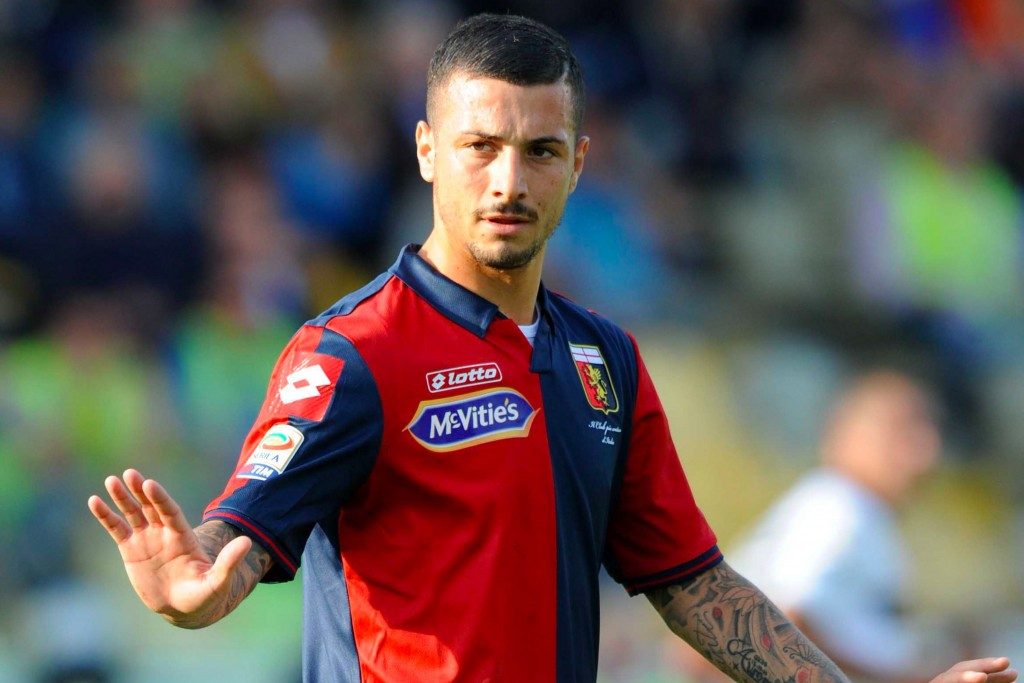 In addition to goalkeeper Mattia Perin and attacker Diego Laxalt, another one of the prestigious pieces of Genoa could end up on the transfer market this summer. His name? Armando Izzo, already repeatedly sought by various Italian and foreign clubs in the past.
The 26-year-old Neapolitan born defender has been with i grifoni since the 2014/15 season and has made 96 appearances for the club so far. He would have surpassed 100 the season without a doubt, but he was forced to take a break from the game due to a knee injury and calf strain which required him to miss 6 games and 8 games respectively (14 in total so far). Ready to return to the field after three and a half months of stoppage he has now ended up in the radar of several English and German clubs that in the coming weeks will try to take him into their teams.
Izzo is a true-born centre-half who has played regularly in that position his whole life – with Triestina, Avellino, and Genoa. At 183 cm, the defender likes to dribble and keep the ball on the ground rather than lobbing a 50/50 through ball in the air: a typical Italian player who likes to be on the ball and keep possession. He is also a strong tackler, reading the play well and intercepting passes often.
Onto Izzo's case are also some clubs from the Serie A TIM that have been moving on his case for quite some time. In particular, interest from Inter and Lazio. However, the only team to pursue him seriously was Sassuolo in the past January transfer market. The neroverde club had knocked in vain at the door of chairman (of Genoa FC) Enrico Preziosi, but he was not willing to surrender one of its defensive pillars to a direct competitor in the race to salvation this season, especially after the sales of Giovanni Simeone, Pietro Pellegri, and Nicolás Burdisso. Preziosi has been in charge of the club since 2003, taking over for Stefano Campoccia who held down the position for only a year himself.
Izzo's current market value is €6 million, and the club should accept an offer around that amount if he is to leave.
Would you like to see the Italian defender on Lazio's defensive line next season? Personally, I believe the defender would not be too bad of a signing. Sliding into the starting 11, he has a great amount of experience in the league and would be able to adapt fairly easily. He is a cheap purchase in today's market, and he understands the Italian game well.
What are your thoughts on the player?