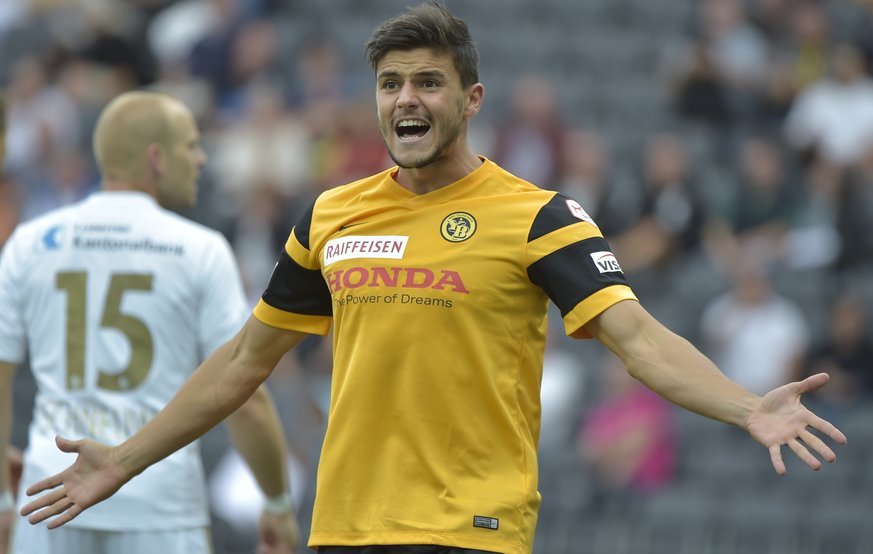 The search for Stefan De Vrij's replacement continues and the list of names grows by the day. Are we going too see a surprise name, like many times before with Tare, or a more well known player? According to reports from CittaCeleste, Lazio are looking for a more experienced centre-back, one who is over 26 years old. This time the rumour train stops in Switzerland and at Senad Lulic's former club Young Boys, with Loris Benito.
Loris Benito, born 1992, is a left sided defender that also can play on the wing. Since Inzaghi likes players that are capable of playing in different roles, and could act as a replacement for Stefan Radu, that perhaps makes Benito more interesting than many others.
The Swiss national, with Spanish heritage, began his playing days in Aarau. Benito also made a move to Benfica in 2014 but returned home to Young Boys the following year.
Benito has since then become a starter and this season he has played 29 games; providing four assists and scoring one goal. Perhaps he could be included in Switzerland's squad for the World Cup in Russia.
According to CittaCeleste, Lazio have sent scouts to Young Boys and Tare is said to be eager to close the deal as early as May; as he once did with Stefan de Vrij. Benito's value is estimated to be 6 million euros.
Would Loris Benito be a interesting signing or do you expect a bigger name to replace Stefan de Vrij?