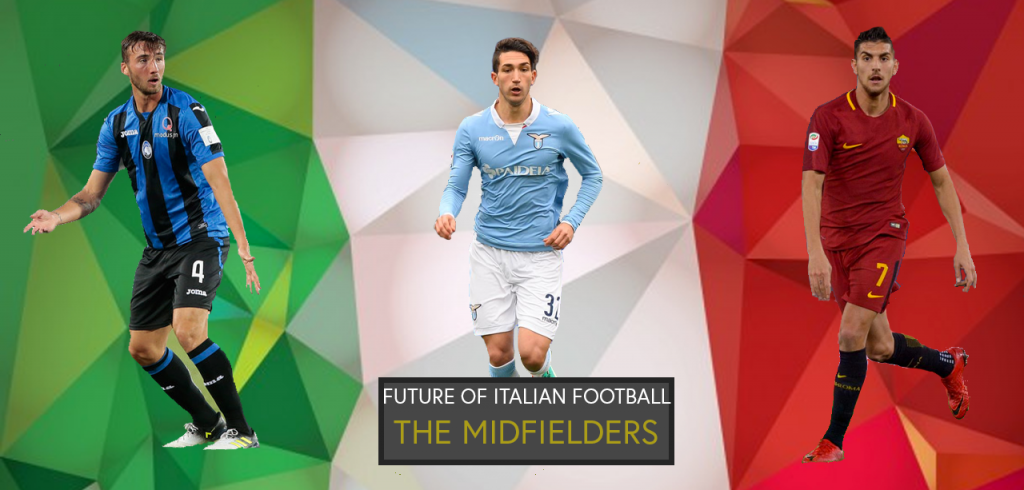 After breaking down Italy's tough defeat to Sweden and the events that followed their failure to qualify for the upcoming 2018 World Cup, we provided a glance of the Future of Italian Football – a 22 player squad consisting of 2 separate teams with the potential, and capability of becoming Italy's rising and upcoming stars. We then dove deeper into the 'Future of Italian Football' starting with an analysis of the Goalkeeper and Defenders of the starting line-up.
Today, we will dive into our second analysis surrounding this topic, as we look towards the midfielders of the group.
BRYAN CRISTANTE (Benfica: on loan at Atalanta)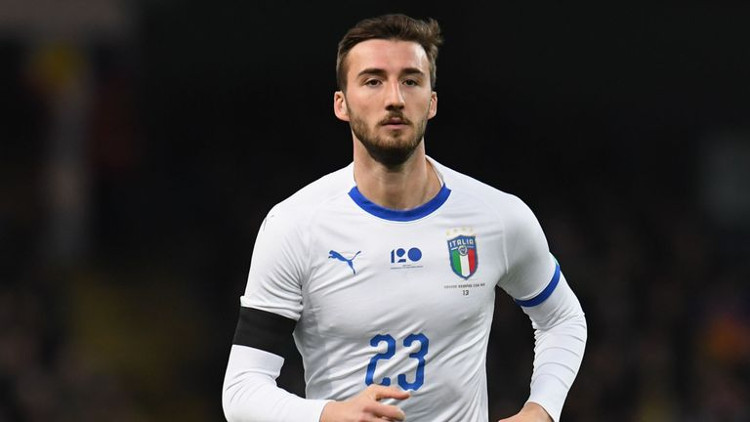 A professional debut that occurred on December 6th of 2011: 'How old was this player and who was he?', fans were asking around the San Siro. At 16 years and 278 days, Milan's aspiring youth product Bryan Cristante was brought onto the pitch to become the youngest player in the rossoneri's history to play in a Champions League match and the third youngest ever in the competition.
Cristante was born in 1995 in San Vito al Tagliamento within the region of Friuli-Venezia Giulia. He initiated his career with amateur side Liventina Gorghense in 2006 aged 11, before moving to the prestigious AC Milan in 2009. Here he thrived, becoming one of the hottest prospects not only in Italy, but in Europe. He managed to capture both the Campionato Giovanissimi Nazionali in 2010 at the under-15-level, and the Campionato Allievi Nazionali in 2011 at the under-17-level: he was a large factor in both of these competition victories scoring goals and dominating the center of the midfield. Following his debut for the senior squad, in 2013 at 18 years old, he was elected as the 'best player award' in the Torneo di Viareggio (a prestigious annual youth tournament) as he helped the youth rossoneri side to the final, but managed to come up short for the title. With a squad that contained players such as Zlatan Ibrahimović, Alexandre Pato, Robinho, Ronaldinho, Andrea Pirlo, Kevin-Prince Boateng, Gennaro Gattuso, and Clarence Seedorf at the time, this just goes to show how highly Adriano Galliani and the club thought of the player: to allow him to join the senior squad at such young age, and allow him to enter a professional match so young.
However, surprisingly it did not work out for the rising star. After signing his first professional contract in 2013, he was only given 3 matches to make an appearance throughout the season. This upset the player as he 'wanted more playing time' according to Galliani. Like so many others that have not been able to live up to the hype, in the summer of 2014 he was transferred to Benfica in Portugal, much to the astonishment and amazement of fans. A recent finding, a treasure, thrown away so quickly and easily for a small fee around €6 million.
Since that day, he has only made 7 appearances for the Portuguese club and has been loaned out to Italian sides Palermo and Pescara – making 4 and 16 appearances respectively – and most recently Atalanta. All teams have been in the top-tier of Italian football when he has played for them, but the Bergamo side is where he has really began to live up to his name once again.
He was transferred on loan for the third time since arriving to Benfica to Atalanta this past summer, where he has re-emerged as an amazing midfielder under coach Gian Piero Gasperini. Impressing the coach at the beginning of the season, he managed to earn his spot in the starting 11 as the attacking midfielder. He automatically fit in playing comfortably and surely in the role alongside Papu Gomez, Josip Ilicic, and Andrea Petagna. With 47 appearances this season in all competitions he has managed to score 12 goals and assist twice in Gasperini's 3-5-2, 3-4-2-1, and 3-4-1-2 formations. Adding to this is his 77.1% pass success rate, his 7.11 average match rating in all competitions, and his market value which has gone up by a number four times the original since the start of the season (€5 million to €20 million).
Strong at making his contributions on and off the ball, Cristante's physicality and awareness are two of the key aspects to his play. He knows how to win the ball off an opposition attack and also is able to read the play, intercepting passes as they are made and provide those key through balls to his teammates. Though his goalscoring number is a lot higher than his assist tally, Cristante is a team player who likes to keep possession and play short passes.
An aspiring star, Cristante has impressed all of Italy and Europe alike, and has secured his spot on the starting eleven of the Future of Italian Football.
DANILO CATALDI (Lazio: on loan at Benevento)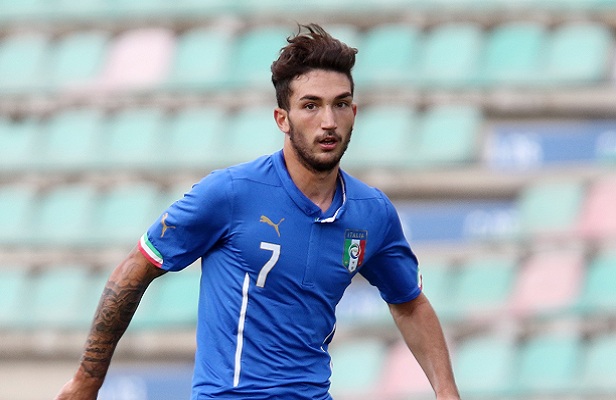 Born in 1994, Danilo Cataldi started his career in his birthplace of Rome, the heart and Capital of Italy. Appreciating football at a young age, he was taken in by Lazio to join their Primavera sides where he stayed for his whole youth career. A key piece in all of the sides he played for, Cataldi lead the Lazio Primavera team to the title in the 2012/13 season scoring two goals against Atalanta in a 3-0 victory. He was also able to play for Italy on a national level since 2012, playing for them in the under 18, 19, 20, and 21 competitions.
After impressing on not only a club level, but on a national level, the future looked bright for the midfielder and he hoped for a call-up to the first team. However the squad list had already been formatted, so he was sent out on loan to Serie B (now Serie A) side Crotone for the 2014/15 season. He managed to make 35 appearances and put 4 goals to his name, gaining much-needed and required experience. The following year he was taken in by Lazio for the first team. He made his debut for the club in the 2015/16 season making 25 total appearances, scoring 5 goals and assisting once in this tenure. He was a trusted man by former coach Stefano Pioli.
However, after a poor run of form and less playing time at the start 2016/17 season, Cataldi was loaned out to Serie A side Genoa in the January Transfer Window. This is where some controversy was stirred by the player as he celebrated after scoring against his former club, much to the discomfort and liking of President Claudio Lotito and the fans of the club. He returned from loan this past summer where he was sent back out right away to newly promoted side Benevento, where he has made 23 appearances so far with his only goal coming against Lazio in an eventual 6-2 loss.
A true 'centrocampista', Cataldi is player who operates behind the attackers, but just in front of the defenders. He stays back in support of the countering opposition and is able to pick out short, and long passes, no matter how difficult the situation. Keeping a cool head and concentrating throughout the full 90 minutes of the match is also another key aspect this midfielder has. This season Cataldi is, and has been, playing for the worst team 'standing wise' in the Serie A TIM. With an 84.7% pass success percentage and 4 assists however throughout this year's campaign, it shows how accurate he has been able to be despite his team losing almost every game.
His accuracy also leads to his set-piece ability, one that is very similar to that of the legendary Andrea Pirlo: being able to take corners and free kicks finding his teammates foot or head on almost every set-piece taken. He is not afraid to take a shot from distance, and we see that from his average of 1.3 shots per match.
This summer his future will be decided by Claudio Lotito and Lazio, and has a Laziali myself, I hope the club gives him another chance. If they do, he will be sure to take the opportunity seriously and impress in Inzaghi's side replacing the aging Marco Parolo and Lucas Leiva without a doubt.
One for the future, Danilo Cataldi is sure to be one of the key figures for not only a top club, but also Italy on a national level.
LORENZO PELLEGRINI (AS Roma)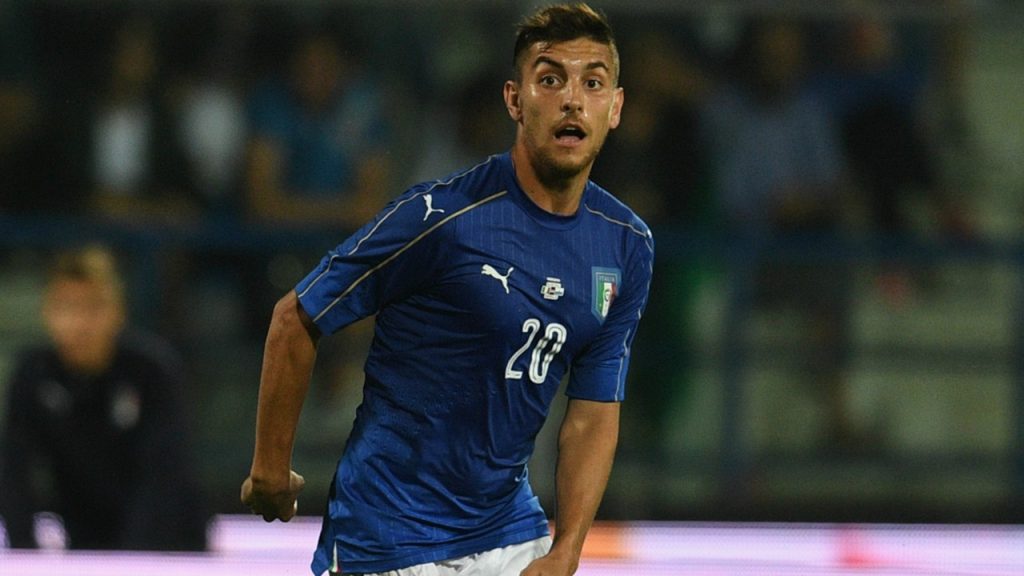 Another Roman born player, Lorenzo Pellegrini is a class of 96′ which makes him the youngest in our three starting centrocampisti. Similar to Danilo Cataldi, but for Lazio's rivals, Pellegrini started his career with AS Roma back in 2007, and spent his entire youth career with the club's Primavera sides.
At the age of 18, he was handed his debut for the club's first team in March of 2015 against Cesena in a 1-0 victory by former coach Rudi Garcia. However, this excitement would not last long. It would be the only appearance he would make all season – just 23 minutes of footballing action.
Like Bryan Cristante, he was a player who was prominent to be the 'next big thing' at Roma, but it did not seem to have worked out for the midfielder, and Roma looked to be running out of faith with the giallorossi youngster. He was sent to fellow Serie A side Sassuolo in the summer of 2015 for a transfer fee of €1.25 million with one catch: a buy-back clause which gave Roma the opportunity to buy the player back at a future date – something they would not regret in the near future.
He established himself as a regular on the squad in Eusebio Di Francesco's squad playing as a center midfielder. He made 19 appearances in his first season scoring 3 times, and 33 appearances in the 2016/2017 season with 7 goals and 7 assists – a key figure in the neroverdi's success which allowed them to play European football action. Something to remember: his age. These numbers were put up as a 19 and 20-year-old respectively. Taking over and controlling the heart of the midfield is one of the most important aspects of the game, and Pellegrini did just that. With the trust and respect between himself and the coach, they were able to build a special bond – one that would see both return to work with each other the next season at a different club… Roma.
With the midfielders potential finally being reached, and his value moving up towards double digits, Roma bought the midfielder back for around €10 million this past summer. Along with him came Di Francesco, as former coach Luciano Spalletti had moved to Inter. With this bond, the midfielder has played in 34 matches for the club this season – 8 of those in Champions League football. He has manages 3 goals and 5 assists in this spell, with an average rating of 6.82 and a pass success percentage of 80.7%.
At 170 pounds, he is a tall figure for an Italian at 6'1. His strengths include key passes, through balls, set pieces and interceptions: he plays in front of the defenders in the midfielding trio alongside Nainggolan and De Rossi which has been a proper force this Serie A and Champions League. One who likes to push forward and create an issue for the opposition, Pellegrini can move the ball precisely whilst allowing his physical qualities to help him keep control of the ball and build-up play. Also having an eye for goal, Lorenzo is not afraid to have a shot outside the box.
A player to conclude this Future of Italian Football midfielding trio, Lorenzo Pellegrini in the years to come will be seen all over the headlines as one of the best.
The Substitutes: 
Rolando Mandragora (Juventus: on loan at Crotone)
Nicolo Barella (Cagliari)
Marco Benassi (Fiorentina)
Alessandro Murgia (Lazio)
Manuel Locatelli (AC Milan)