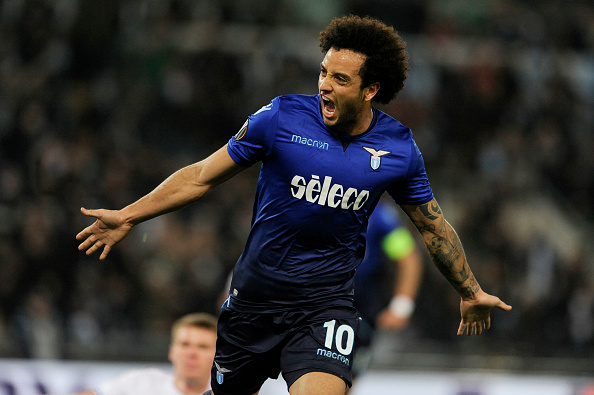 It was supposed to be Felipe Anderson's year. A sparkling retreat, but then the injury on July 30th and the consequent explosion of teammate Luis Alberto. Now however, an opportunity arises, reversing the events at the beginning of the season:  an injury to the Spaniard, and it is Felipe Anderson's turn to carry Lazio.
With many key players such as Marco Parolo, Stefan Radu and Ciro Immobile all out due to injury as well, Lazio's attacking options and goals have become very slim. The duo of Luis Alberto-Immobile has been a deadly one this season, and have provided many goals and assists (points) for the club. One man has the ability to help replace the duo however, and that is Felipe Anderson, the pacy Brazilian winger who has been with Lazio since 2013. He has made over 130 appearances for the club scoring 24 goals since joining.
The last two matches of the championship are decisive against Crotone and Inter, and it will see Felipe playing as the second-striker behind Felipe Caicedo. Not known too much for his scoring, coach Simone Inzaghi and the fans are hoping for the best from the winger as he plays more central and tests goal more often.
As reported by Corriere dello Sport, these last two matches for the Brazilian also play a large part in his future: his contract expires in 2020, and we need to talk about renewal. In the current tactical formation, the Brazilian is closed-out behind Luis Alberto, but he wants to be central in the Lazio project. If not, he could decide to leave as Keita did last summer.