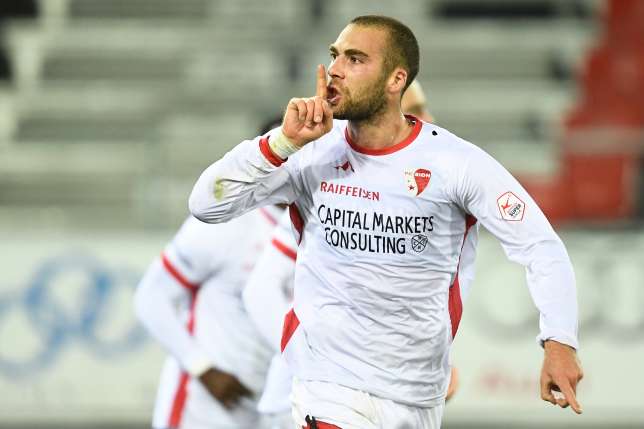 Two Serie A TIM clubs are currently running for Pajtim Kasami. After Bellinzona and Palermo, the Swiss-born player wore the shirt of Fulham and Nottingham Forrest – in the middle of those spells a move to Olympiacos. Currently at Sion FC, Kasami can return to Italy next summer: on his tracks are Lazio and Atalanta. For the nerazzurri, he is one of the eligible candidates to replace Bryan Cristante, while for the biancocelesti he could replace Sergej Milinkovic-Savic.
After spending his youth career with Winterthur and Grasshoppers back in Switzerland, he moved to Lazio at the age of 16 years old in February of 2009. However, Kasami was reported absent without leave and was due to play for the reserves that season, and following in the second year, his contract was terminated as he failed to appear on several training sessions in the youth teams or first team. He had a brief stint at Bellinzona before moving to Palermo in Italy once again.
After one season, he was on the move once again in 2011 with a switch to the Premier League where he played for Fulham. He spent 3 seasons at the club, but only made 7 and 2 appearances in his first and second year with the club: the latter end of his time with the club ended up being his most successful, as he played in 29 matches and scored 3 times.
He then moved to Olympiacos for a fee of 5 million euros in the 2014/15 season, where he was hoping to return to regular and consistent playing time. He found exactly that, playing in 58 total matches in all competitions for the club, scoring 7 times and assisting 9 times in the tenure in Greece.
This year he moved back to his home country in Switzerland play with FC Sion for 3 million euros. He has scored 5 goals and assisted 4 times with the Swiss side in 25 appearances – one of his best point seasons in his career, as he is a defensive midfielder who usually stays back and defends his goal more than moving up the pitch.
At only 25 years old, Kasami has been around for many years already. Known for his tackling and aggressiveness, Kasami could be the perfect supplement to Lazio's midfield.