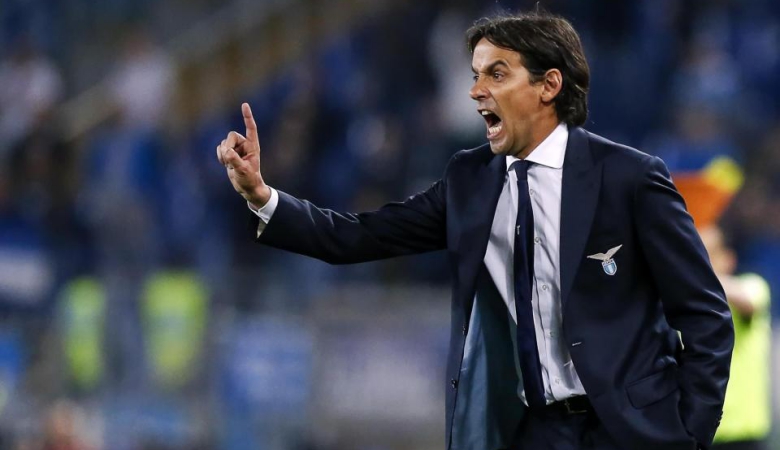 One of the most emotional weekends in football across all leagues as relegation, Champions League and Europa League spots are all being decided. Most leagues have confirmed these spots however when it comes to the Serie A TIM  it seems that it is coming down to the last game for a few clubs – Lazio and Inter for Champions League, and Milan, Atalanta, and Fiorentina for Europa League.
Inter's 2-1 loss at home to Sassuolo on Saturday meant a win for Lazio guaranteed them a spot in the Champions League next season. The spot was finally within reach for them, all they needed was a win versus Crotone, a side who is facing relegation.
All seemed well as Lazio took an early lead with a composed finish by Senad Lulic from the penalty spot. However, the game quickly intensified as Simy's powerful header found the back of the net and tied the game for Crotone. Lazio then started to play sloppy and were not creating many chances at all.
The closest chance after that was a clear breakaway for Caicedo which he missed by putting it straight on the keeper. This goal could have changed the entire outcome of the match had Caicedo found the back of the net.
The second half, did not go well either as Federico Ceccherini found the back of the net from a Crotone set piece. Crotone almost had another chance to double the lead – luckily, Lazio were saved by De Vrij's goal line clearance.
With only six minutes to spare before stoppage time, Milinkovic-Savic placed one past the keeper. Felipe Anderson sent countless crosses and completed many dribbles to keep Lazio in the game as he assisted Milinkovic Savic's goal. Even after all that and the 4 minutes of stoppage time, this was not the game and time for Lazio to secure their Champions League spot as the game ended in a draw at 2-2.
Simone Inzaghi analyzed the match as he was Interviewed by Sky Sport:​ "There was a bit of discomfort at the end, because we had a great opportunity, and we were making ourselves open to a counter attack. It was destiny that we had to give our everything at the end, because today we deserved more and we created so much. Crotone were using their chances wisely, fighting for salvation and came out with a draw. This did not help anyone, but I hope they can win next Sunday against Napoli and remain in the league."
He was not disappointed by the performance, however:​ "When a coach sees several opportunities produced he is happy, the problem is that we only scored two goals and also conceded 2. There is a bit of disappointment, but now we are looking for strength and energy for the last race. The team played well on the field –  we took some damage with the 2-1 goal and we became more frantic but keeping the clarity allowed us to do the same (score a second goal) and almost get a third. Sunday we will play with everything we have in front of our fans and we hope to bring the Champions League to them."
Now if Lazio want to achieve their goal of qualifying for Champions League they must win or draw against Inter in order to secure this spot, while Inter need to win if they want to bump Lazio down to the Europa League.
With Ciro Immobile and Luis Alberto being a possibility to play next game, will Simone Inzaghi's men get the job done at the Stadio Olimpico?