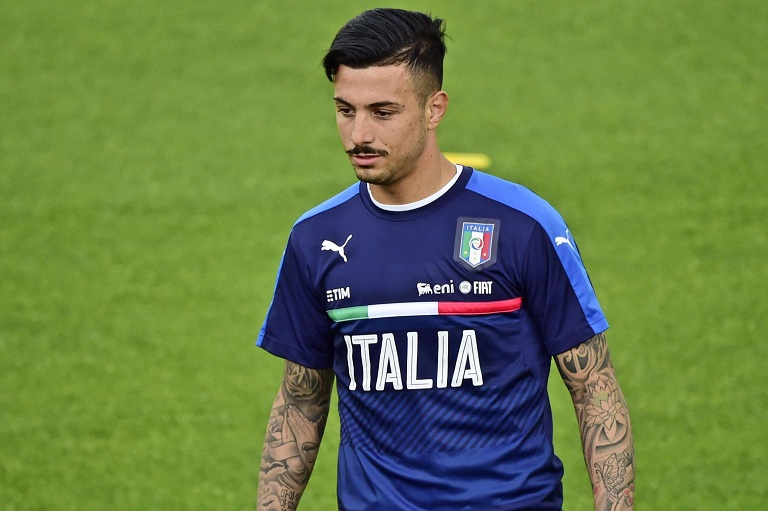 The 26-year-old Neapolitan born defender has been with i grifoni since the 2014/15 season and has made 96 appearances for the club so far. He would have surpassed 100 the season without a doubt, but was forced to take a break from the game due to a knee injury and a calf strain which required him to miss 6, and 8 games respectively.
Izzo is a true-born centre-half who has played regularly in that position his whole life – with clubs Triestina, Avellino, and Genoa.
At 183 cm, the defender likes to dribble and keep the ball on the ground rather than lobbing a 50/50 through ball in the air: a typical Italian player who likes to be on the ball and keep possession. He is also a strong tackler, reading the play well and intercepting passes often.
UPDATE
The name of Armando Izzo is back in the Lazio region. The Genoa defender (already followed with great interest last summer) according to Corriere dello Sport would be the main goal of the biancoceleste club to replace the departing Stefan de Vrij.
Arriving to Genoa from Avellino in the summer of 2014, Izzo is one of the best purchases made by the company of Enrico Preziosi in recent years.
Despite some troubles that kept him off of the fields for six months between Spring and Fall of 2017, since joining the club the Neapolitan defender has been able to stand out as one of the most consistent players in the Serie A TIM, and even earn some calls to the Italian National Team.
Recently the player has renewed his contract with Genoa, however, having already identified in Davide Biraschi his natural substitute, Genoa could let him leave if an offer was deemed appropriate by the rossoblù management that evaluates Izzo around 10 million euros (This is a 4 million euro increase from what transfermarkt values the player at: 6 million euros).
Would you like to see the Italian defender on Lazio's defensive line next season? Personally, I believe the defender would not be too bad of a signing. Sliding into the starting 11, he has a great amount of experience in the league and would be able to adapt fairly easily. He is a cheap purchase in today's market, and he understands the Italian game well.
What are your thoughts on the player?