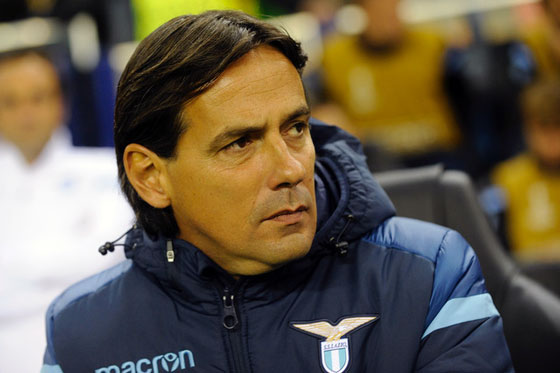 SIMONE INZAGHI AND STEFAN DE VRIJ
According to reports from Sky Sports, Lazio coach Simone Inzaghi has not yet chosen whether or not the squad against Inter should contain Dutch defender Stefan De Vrij. Earlier this week De Vrij stated that there was 'no possibility' of a contract renewal with the club, and shortly after Piero Ausilio and Inter deposited his contract for the next season. This left many of the fans in doubt for his playing time in the final two matches: a 2-2 draw this past weekend against bottom of the table Crotone set fans into outrage as well, as they could have clinched the Champions League with a victory. Now Lazio have to play their hearts out and fight for their life in what will be the most popular match of the weekend: if Inter win, they move into Champions League, and if Lazio draw or come out on top, they make it to Champions League. Today there will be a meeting between the coach and defender at the Formello training grounds to talk about his possible employment for the final match.
CIRO IMMOBILE SEES INTER: A POSITIVE ULTRASOUND – THE ATTACKER WANTS TO PLAY
The ultrasound to which Ciro Immobile was subjected showed improvements from the first degree injury to the biceps femur of the right thigh, remedied in the match against Torino on April 29th. Tomorrow the striker will work separately and Thursday will be added to the group: the feelings are positive, and the club will also count on the will of the player who has guaranteed his availability to the team, according to Sky Sports. Whether or not coach Simone Inzaghi will deploy Ciro for the final match is yet to be seen however. For Lazio fans, the hope and prayers are still ongoing.