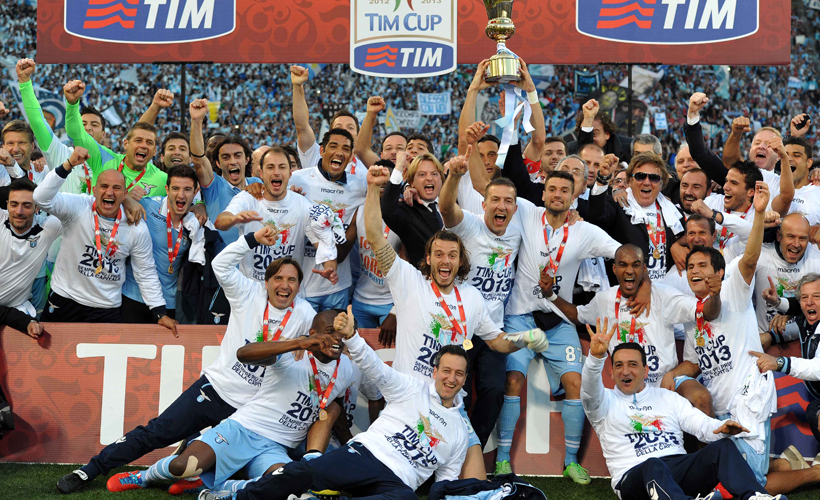 Lazio's recent history is not as illustrious as it was in the late 1990s and early 2000s, but their Coppa Italia victory in 2013 might be just as historic as their Scudetto in 2000. Former Manager Vladimir Petkovic led the Aquile to victory against Siena, Catania, and Juventus – in the two-leg semi-final – just to reach the final. There, they were up against their inner-city rivals AS Roma. This meant that the winning team not only won the Coppa Italia, but they won one of Italy's most intense derby fixtures. The final was an extremely tight match but the eventual game-winning goal came from then-newcomer, and current team captain, Senad Lulic after he slotted home the winner in the 71st minute. This was after a stinging low cross into the box from Antonio Candreva. The game has since become legendary for Lazio fans and cemented Lulic's status as a club icon. Below, an overview of what has happened to each of the players who started that final match in 2013.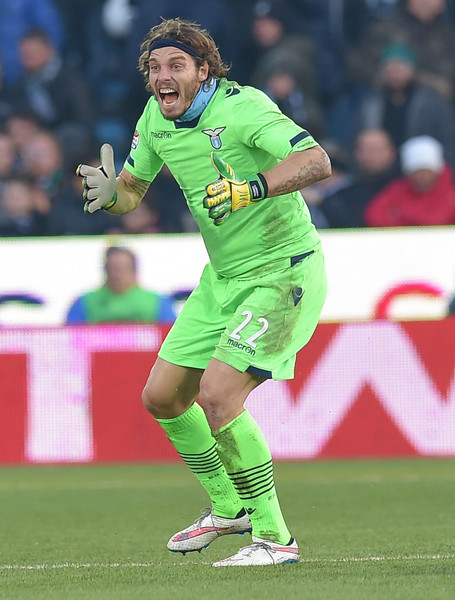 Marchetti was playing in only his second season for the Aquile when he posted a clean sheet and helped clinch the 2013 Coppa Italia. He went on to stay at Lazio for another five years, remaining an integral part of the team, until he started to be phased out of the squad due to Thomas Strakosha's bright performances. His time with Lazio came to an end in 2018 when he moved to Genoa on a free transfer; he is still under contract with the club.
RB – Abdoulay Konko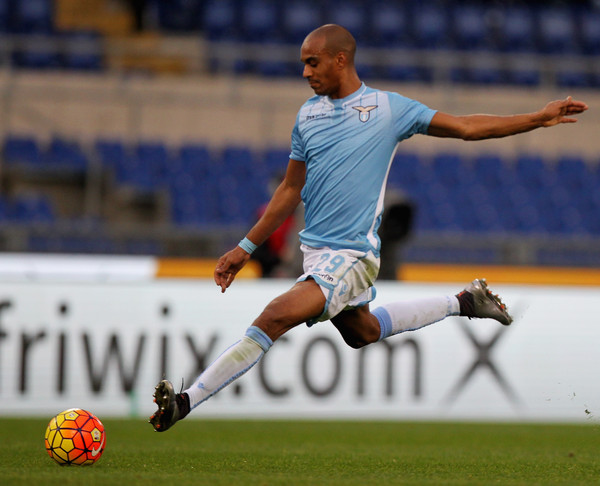 Konko was a valued starter throughout Lazio's Coppa Italia winning season. However, he would leave Lazio in 2016 on a free transfer to join Atalanta. He stayed there for one season before retiring in July of 2017.
CB – Giuseppe Biava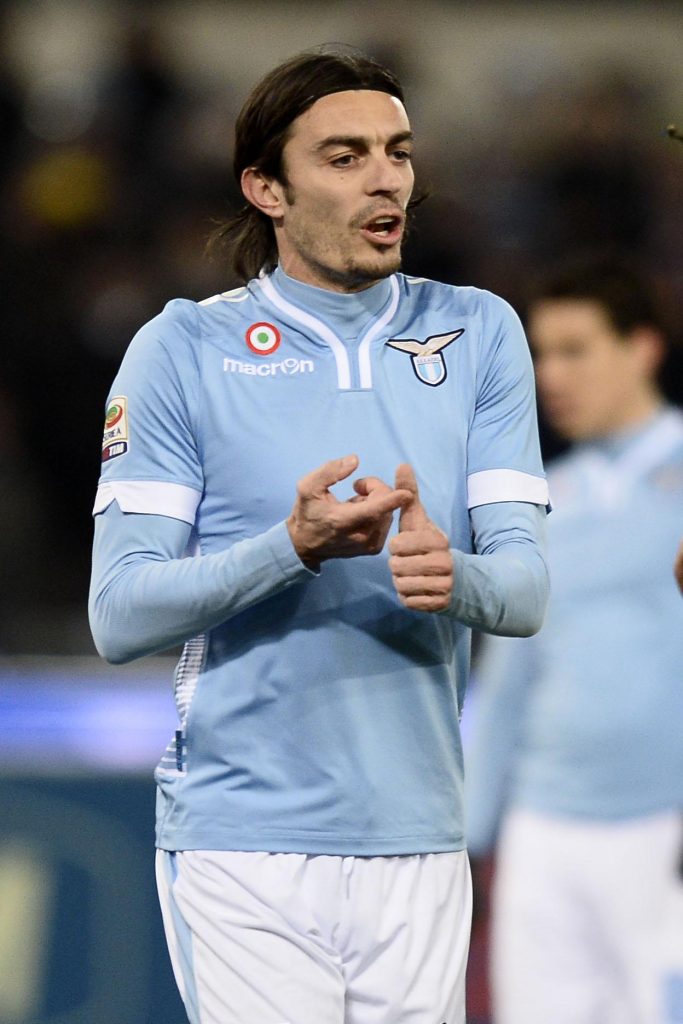 Biava was already 35 years old when Lazio won the Coppa Italia and somehow still managed to play another season for the Aquile. He would end up moving to Atalanta on a free transfer in 2014. After one season in Bergamo the Italian retired in July of 2015.
CB – Lorik Cana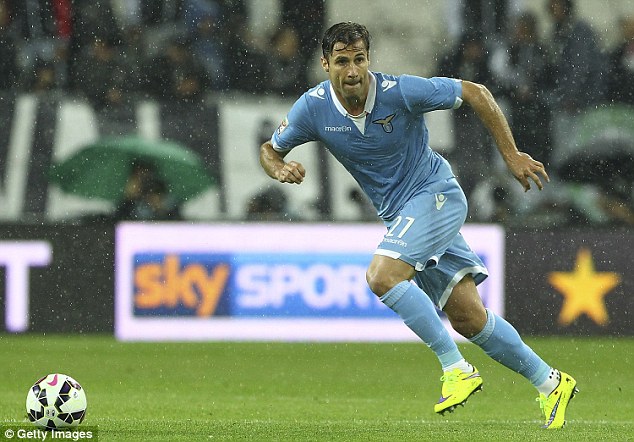 The Albanian joined Lazio in 2011 on a swap deal and played a big part in the team for his time in Rome. He was shipped off to FC Nantes for €200,000 in 2015 and, after a brief career break, retired from football in April of 2017.
LB – Stefan Radu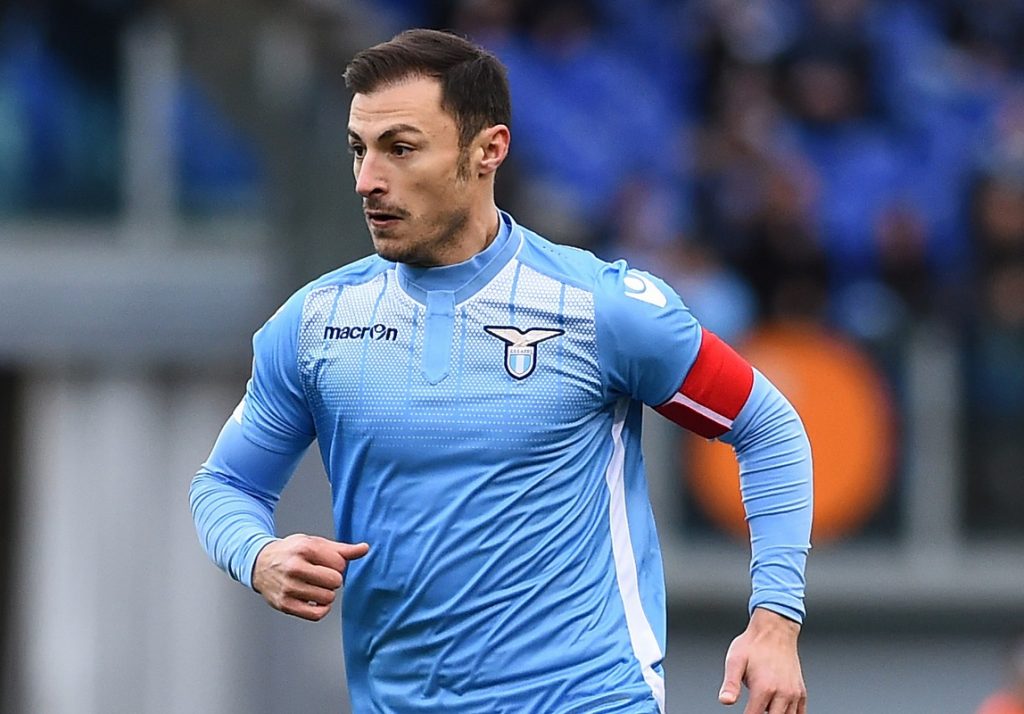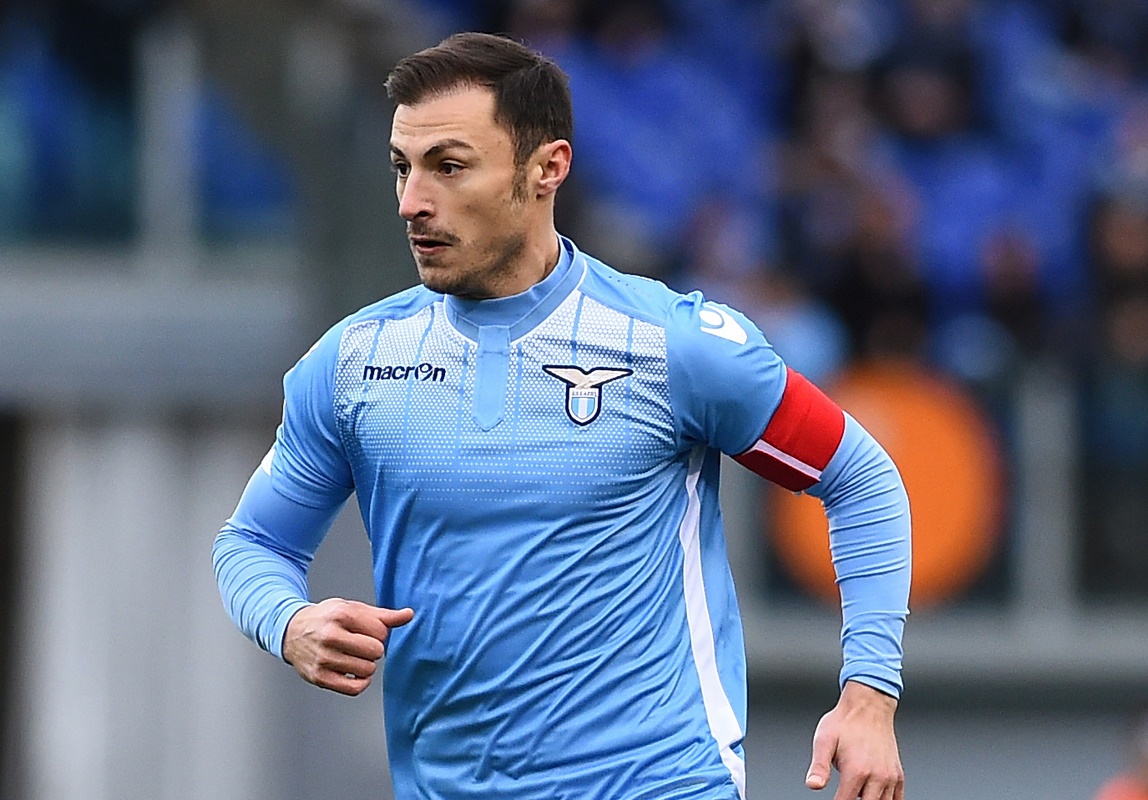 Radu has been with Lazio since 2008 and after the team's 2013 Coppa Italia triumph he continued to stay an Aquile player. This season, as he as aged, he has shifted into a more central defensive role for Inzaghi and continues to be an important player in the Lazio squad.
CDM – Cristian Ledesma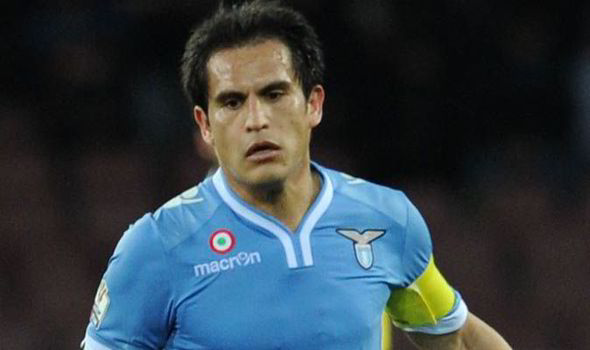 Ledesma played for Lazio for almost 10 years, but since leaving Rome he has enjoyed a 'journeyman-like' career. He first moved to Brazil in 2015 to play for Santos FC on a free transfer. The Italian then went on to sign for Greek side Panathinaikos in July of 2016 before moving to Ternana on a free transfer six months later. Ledesma then signed for Swiss side FC Lugano in the summer of 2017, but after just one season, he was released. He joined Pro Piacenza in January of 2019; this would be his last club before retiring in the summer of 2019.
RM – Antonio Candreva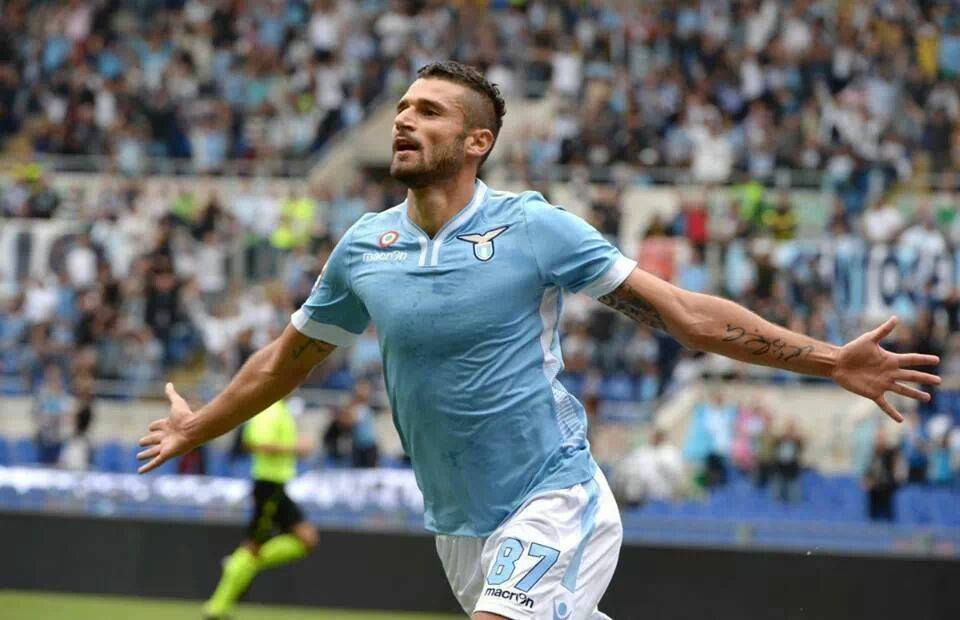 Candreva went on to play for Lazio for another three seasons before being sold to Inter for €22 million in 2016. Candreva has been a consistent starter for Inter since his move and, although he has not scored as he did at Lazio, he has been a major part of the team's success on the right flank since he arrived.
CM – Hernanes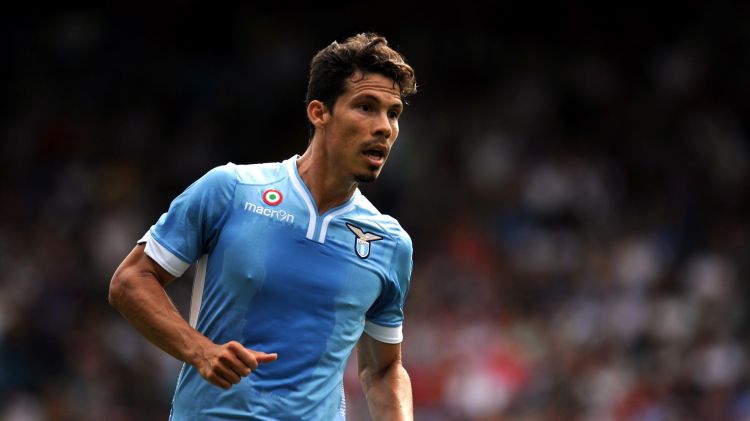 After the 2013 Coppa Italia victory, Hernanes would only play another half-season for Lazio before moving on. He first moved to Inter in January 2014 for €18 million, but after just over a year for the Nerazzurri, the Brazilian switched to Juventus (where he won two Scudetto's). Hernanes then moved to Hebei China Fortune in February 2017; but in January of 2019, he returned to his home country (Brazil) to play for São Paulo, where he is still under contract today.
CM – Ogenyi Onazi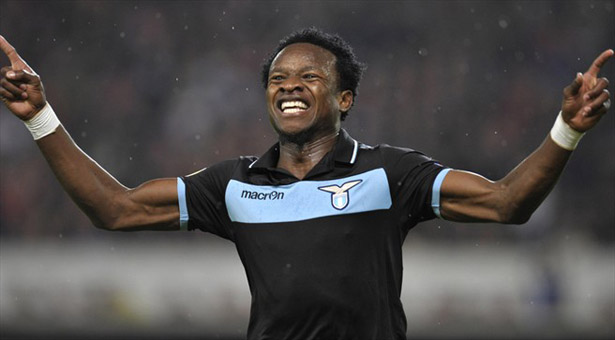 Onazi was the only academy player in Lazio's lineup for the 2013 Coppa Italia final. The Nigerian midfielder was in his first senior season for the Aquile when they won the trophy. He went on to play another three seasons for Lazio before being sold to Trabzonspor for €3.5 million in the summer of 2016; his contract expired in the summer of 2020 and he left on a free transfer to join Denizlispor, where he still currently plays.
LM – Senad Lulic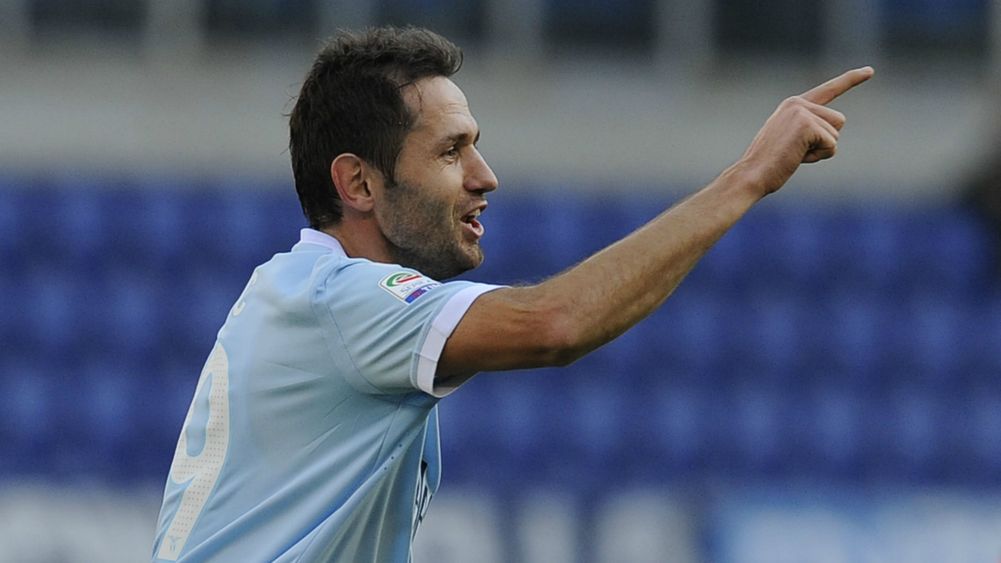 Lulic truly secured a legacy for himself in Rome after this Coppa Italia match. Scoring the only goal of the game, he has forever endeared himself to all Laziali. Since the match, he has continued to play for Lazio and has even become the captain, leading the Biancocelesti match in, match out.
ST – Miroslav Klose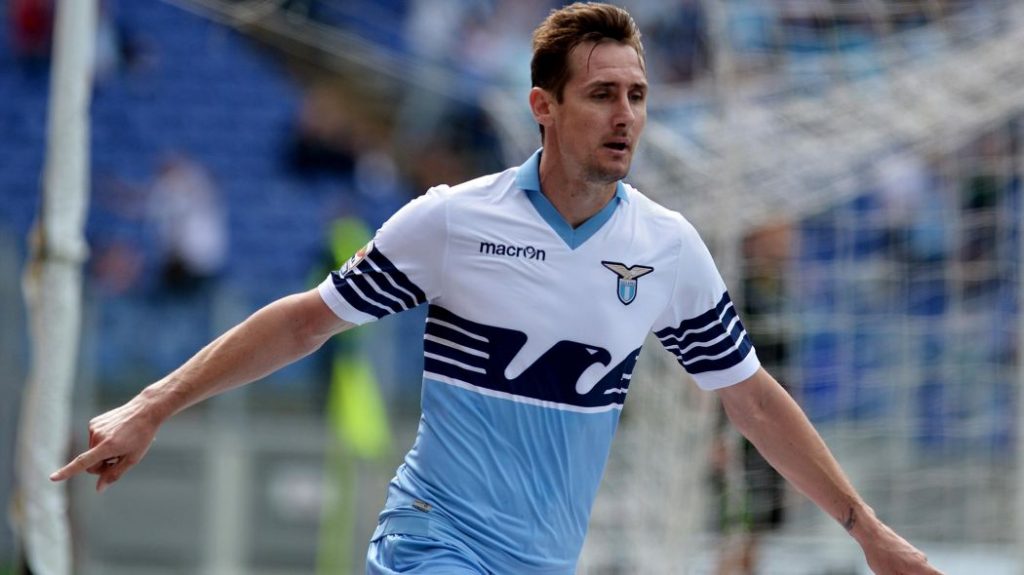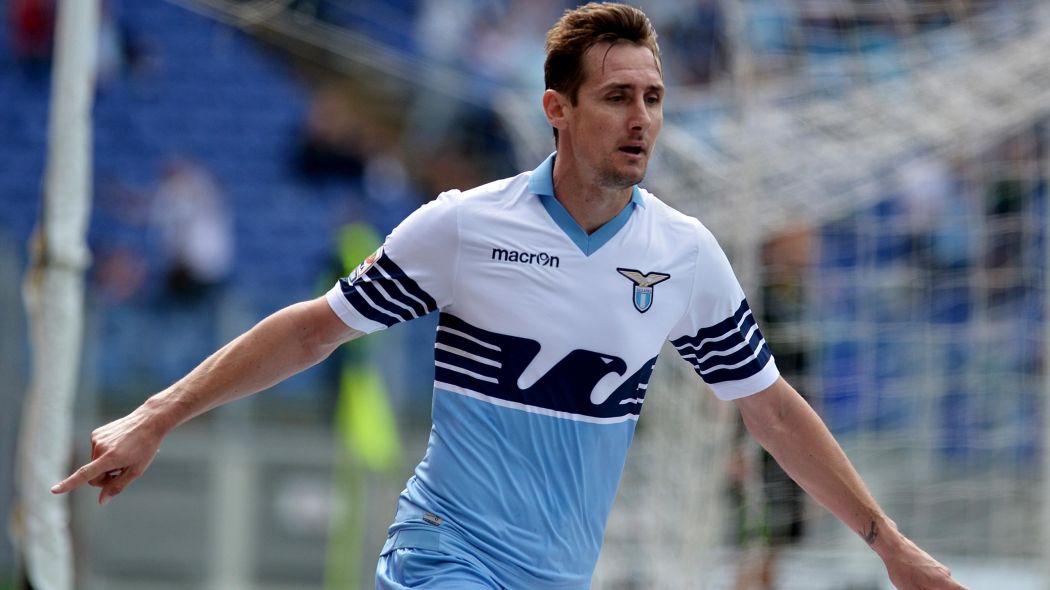 Klose was a major part of Lazio's 2013 Coppa Italia winning team with his strong aerial abilities and attack positioning. The German went on to play another three seasons in Rome being a big part of the team every season. Klose would finally hang up his boots at the end of the 2015/16 season after an illustrious club and international career.