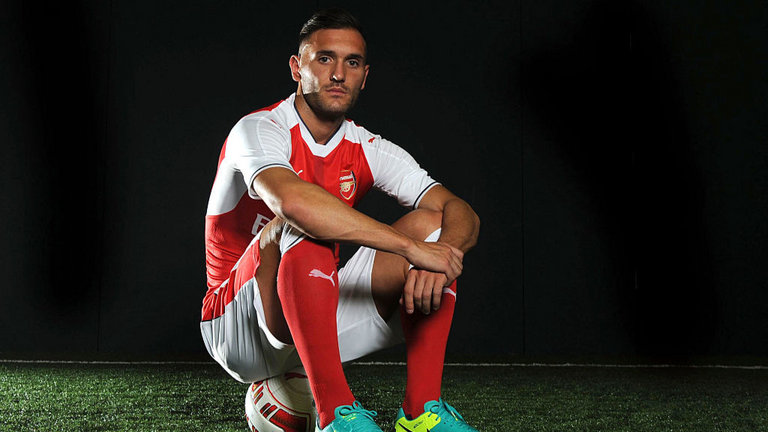 The Spaniard arrived at the Emirates for £17 million in the summer of 2016 and struggled for first-team football under Arsene Wenger. However, he did still manage seven goals in his 21 appearances in all competitions and showed glimpses of class. But the arrival of Alexandre Lacazette put an end to his chance of playing regularly and he instead returned to Deportivo on a season long loan. The team has sadly underperformed and will be relegated. Lucas Perez has in this process been able to score 7 goals and 5 assists in 33 games in La Liga.
It was actually earlier on, at Deportivo, that Igli Tare studied Perez but also came across the countryman Luis Alberto. The two led the Deportivo La Coruna to a safe salvation, scoring half of the team's total goals (23 out of 45). Lazio is now said to be waiting for the season to end to start to talk with Arsenal to decide the transfer (probable loan with right of redemption), but there is said to be a rough agreement with Perez already.
Today, another rumour re-emerged surrounding the player.
Lazio is looking for an attacker: the name is Lucas Perez, who is about to end his second experience in Spain, in Deportivo la Curuna, on loan from Arsenal.
Everything surrounding his future is yet to be decided, and once back in London, the club and the player's agent will meet to discuss Perez. It will be at the end of May, when Arsenal will establish their squad and see if the Spaniard is wanted by the new manager.
Lazio is in the window, waiting patiently, for a player that can support or replace Immobile and Lucas Perez is their wanted man, who was already close to Lazio last summer. Tare could exploit his great friendship with Luis Alberto to try to take him to Rome.
Would Lucas Perez solve the vice-Immobile issue?