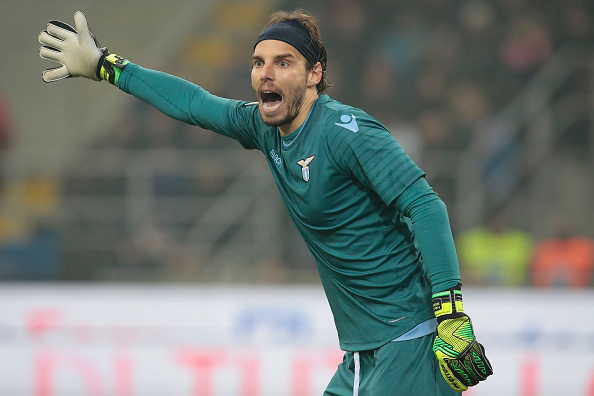 The future of Marco Sportiello is still to be written. The current goalkeeper is on loan at the club from Serie A TIM rivals Atalanta: this occurred back in the January transfer window of 2017, in which Fiorentina confirmed the players signing on an 18-month loan (with a view to purchase).
The redemption by Fiorentina requires that the club pay €5 million to the Nerazzurri: it has yet to arrive and the player wants an answer. With a current market value of €7 million, it is a great price for a first team goalkeeper, but it is up to the club to decide if they want to continue with the 26-year-old. He has made 36 appearances this season, with 14 clean sheets, a very impressive stat.
In this sense, the Viola company looks around in the market: Marco Storari of Milan and Federico Marchetti of Lazio would be two profiles of experience that Pantaleo Corvino, Director of Fiorentina, would be probing to reinforce the department.
Storari is 41-years of age: a very experienced goalkeeper who has played with some top clubs throughout his footballing career. After a breakthrough with Messina which saw him play 127 matches over 4 years, he moved to AC Milan, where he was sent on loan for 4 consecutive seasons. He then ended up with Juventus, backing up Gigi Buffon for 5 years before moving to Cagliari in 2015. There he stayed for 2 years, before finally returning to AC Milan, where he has made only 1 appearance this season backing up the Donnarumma brothers.
Marchetti was, and still is, a first-team goalkeeper. Unfortunately, he became injured and the young Thomas Strakosha took over, taking the opportunity to become the number one goalkeeper for Lazio. He was phased out of the team, and has been training by himself for the past year and a half. Now 35, Marchetti was bought by Lazio from Cagliari in 2011 after 2 spectacular seasons with the rossoblu. He became the starting goalkeeper after Fernando Muslera had left, and signed a 5-year contact. He is also an Italian international, playing for the nation 11 times throughout his career.