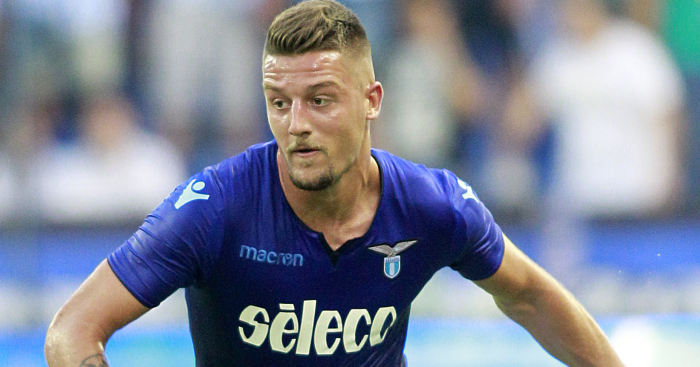 Lazio have had many stand-out performances this season: from prolific scorer Ciro Immobile and the incredible footwork and vision from Spaniard Luis Alberto, to the extraordinary defensive play by Brazilian holding-midfielder Lucas Leiva and the wonderful saves parried by Albanian goalkeeper Thomas Strakosha. However, one individual has not only been a star of the biancocelesti this season, but he has also been the talk around Europe all season in terms of the transfer market and growth: this is the 23-year-old Serbian midfielder that Lazio bought from Genk back in July of 2015 – Sergej Milinkovic-Savic.
Back in April, news had spread, stating Tottenham had made an offer for Milinkovic-Savic and Immobile, and Serie A Champions Juventus were set to begin holding talks with the midfielder. Nothing further occurred with the storylines, but following this news, Manchester United were said to have become interested. Soon after, there were reports surrounding the subject stating that an offer had been accepted for the midfielder, but Miinkovic's agent was quick to decline these rumours.
Then yesterday, news was released that a fourth party had become interested – Spanish giants Real Madrid, who are ready to offer money + Kovacic (Croatian midfielder) to sign Milinkovic-Savic.
Today, news has broken that Manchester United has signed Fred from Shakhtar – a done deal for around 50 million euros. With this, Juventus CEO Giuseppe Marotta had announced via interview that: "After evaluating the costs involved, we won't be pursuing the path that leads toward signing Milinkovic-Savic. He is a great talent but considering the values of the market, we won't be pursuing the path towards signing him. Our team is competitive and we are working on other important operations."
This leads back to Real Madrid – the only actual party who is capable and interested in the signing of the Serbian midfielder.
There is still plenty of time left in the transfer window, but costs seem too high for both Manchester United and Juventus, and after dishing out 50 million today on a player who plays in the same position, it is very unlikely that they bring him to Old Trafford for next season.
Could Milinkovic-Savic remain a Laziale for next season?