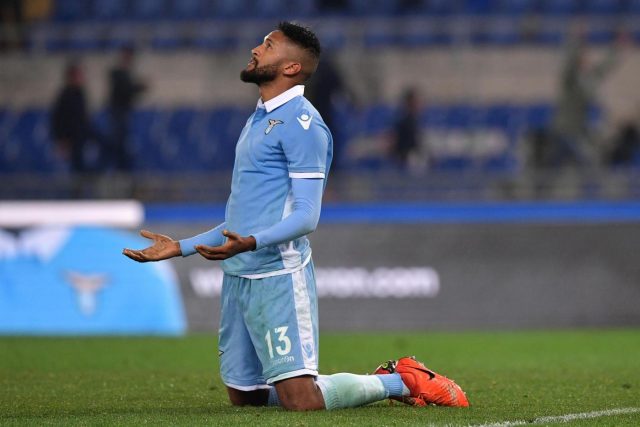 Bastos and Wallace. An Angolan and a Brazilian – both central defenders, both with plenty of football left to play in their career. However, after this season and the performances that were displayed neither have been able to convince the club or coach of Lazio to remain within the squad moving forward.
Both are likely to leave Lazio after this season: coming off a seesaw season, both have made mistakes and Inzaghi on several occasions, especially in the final part of the season, has ruled out the two defenders from the starting 11.
Two new players will come to reinforce the defending unit: the first will take the place of De Vrij, the other will occupy the position left free by one between one of Bastos or Wallace.
Both Bastos and Wallace joined the biancocelesti two years ago, in the summer of 2016: Bastos arrived for €5 million from Rostov FC in Russia, while Wallace for €8 million from Braga in Portugal.
The Angolan managed 29 appearances in all competitions for the club this past year, with 5 goals, a: 90.3% pass success percentage, and an average of 2.4 clearances per game. He was given a rating of 6.80 throughout all competition.
The Brazilian made only 17 appearances in all competitions, having an 86 pass success rate, 1.4 average aerials won per game, and a match rating of 6.67.
From the stats, there is not a large discrepancy in the performance between the two defenders. For a lot of fans and Inzaghi's opinion, we believe they are being harshly judged on the outcomes and performances on some of the games they made mistakes in.
In our personal opinion, Bastos is of 27-years, while Wallace is 23. If Lazio are to keep one of the two defenders, it would most likely be Wallace due to the opportunity to grow and prove himself.
Which of the two players will remain in the end? Does Wallace have what it takes to remain a Laziale?