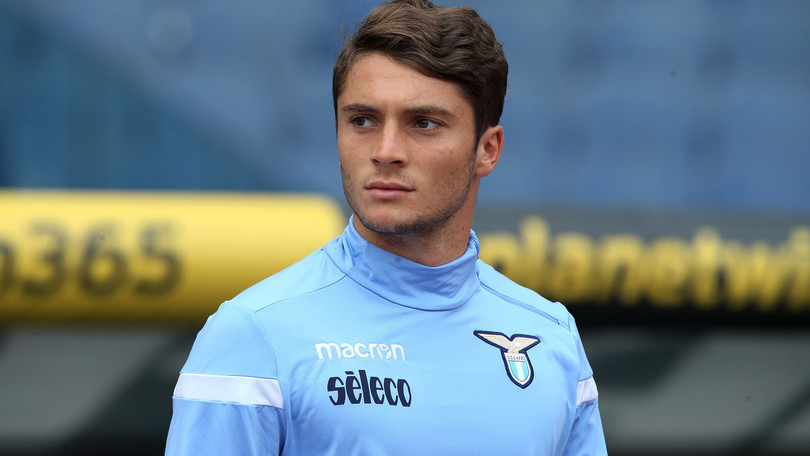 A season divided in half: the first part in Rome, with the Lazio shirt, the other half in Salerno with that of the Salernitana. The joy of the Serie A experience, and some difficulties away from home in the Serie B, Simone Palombi can be satisfied for his growth so far, and the path down the road.
A serious man, he always gives 100% both in training and in the game, and has no regrets:
"From my part, there was the maximum effort, but not every year go as one would like. The one at the Salernitana is an experience that will make me grow in terms of character" (these are the first words released on the microphones of Radio Incontro Olympia).
As a Lazio supporter, he spent the last day against Inter as a spectator:
"Honestly, I did not expect an epilogue like that. I thought that Lazio would have closed the qualifying for Champions even earlier  from the match against Atalanta. When you arrive at the end of the season, after having done more than 50 games, I think that tiredness has made itself felt. The way they played was practically perfect, nobody gave Lazio such a prediction for finishing as high as they did. I am sure that next year we will be there to fight for the Champions League".
On his future:
"We often talk with the coach and with the club, we have faced each other in various moments of the season. Now we are all on vacation, then there will be plenty of time to decide the future. The withdrawal of Auronzo? It's still early to say, we'll talk about it after the holidays, for the moment I think about resting. My goal is to go to the retreat and stay another year – this is my intention. My contract expires in 2022."
On his position and role-model:
"In Terni I found my ideal module, with the playmaker and the two strikers. Also because I am a second striker, if they put me to do 9 maybe I can suffer a bit physically. That's why I feel good next to a striker or moved to the outside in a trident. These are the two positions that I prefer. Immobile a role-model? Training with him was amazing. He is a luxury striker for Serie A, he has a hunger for goals – that is the envy of everyone. I try to steal some secrets from him, and hope I can create a path similar to his."