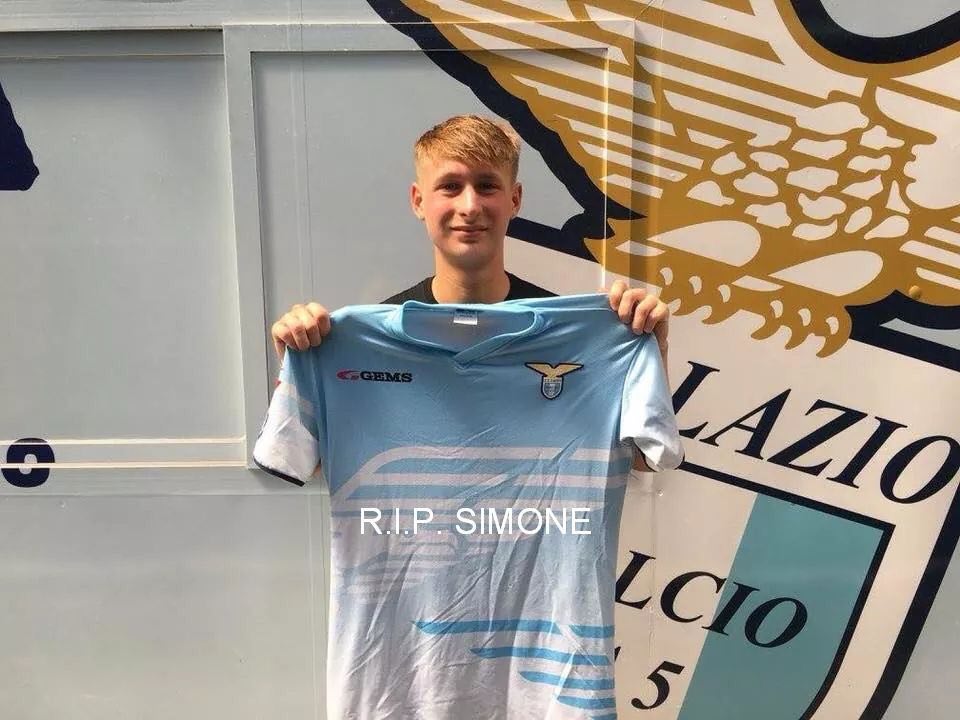 Lazio's five-a-side team player, Simone Martyniak, aged just 18 years old, has tragically passed away after a traffic accident on Sunday, June 3rd. Simone attended the Professional Institute of Via dei Papareschi in Rome and for some time he also has played for Lazio Calcio 5. The club posted a photo and a farewell phrase for Simone.
"We want to remember you like this. With a blond angel's face, there are no words in these moments; there is only despair, dismay and inconsolable pain, we can not say anything and we will never going to be able to."
Lazio has, as a club, sadly had its share of players that have tragically died at a young age. Mirko Fersini was a player in the Lazio youth sector when he passed away in April 2012 after colliding with a car while on his Vespa near Formello. Almost 2000 people attended the funeral. The pitch at Formello that the Primavera now plays their home games was later named in October 2012 after Mirko Fersini. Further back in time we have the tragic case of the Lazio midfielder, Luciano Re Cecconi, who, in January 1977, was shot to death by a jeweler. This happened during what was said a practical joke when Re Cecconi and his companions entered the store and pretended it was a robbery. The jeweler's wife had been threatened the previous week so the jeweler could have acted on instinct. He was not charged for the shooting, but the story has nevertheless been questioned about what actually happened that night.