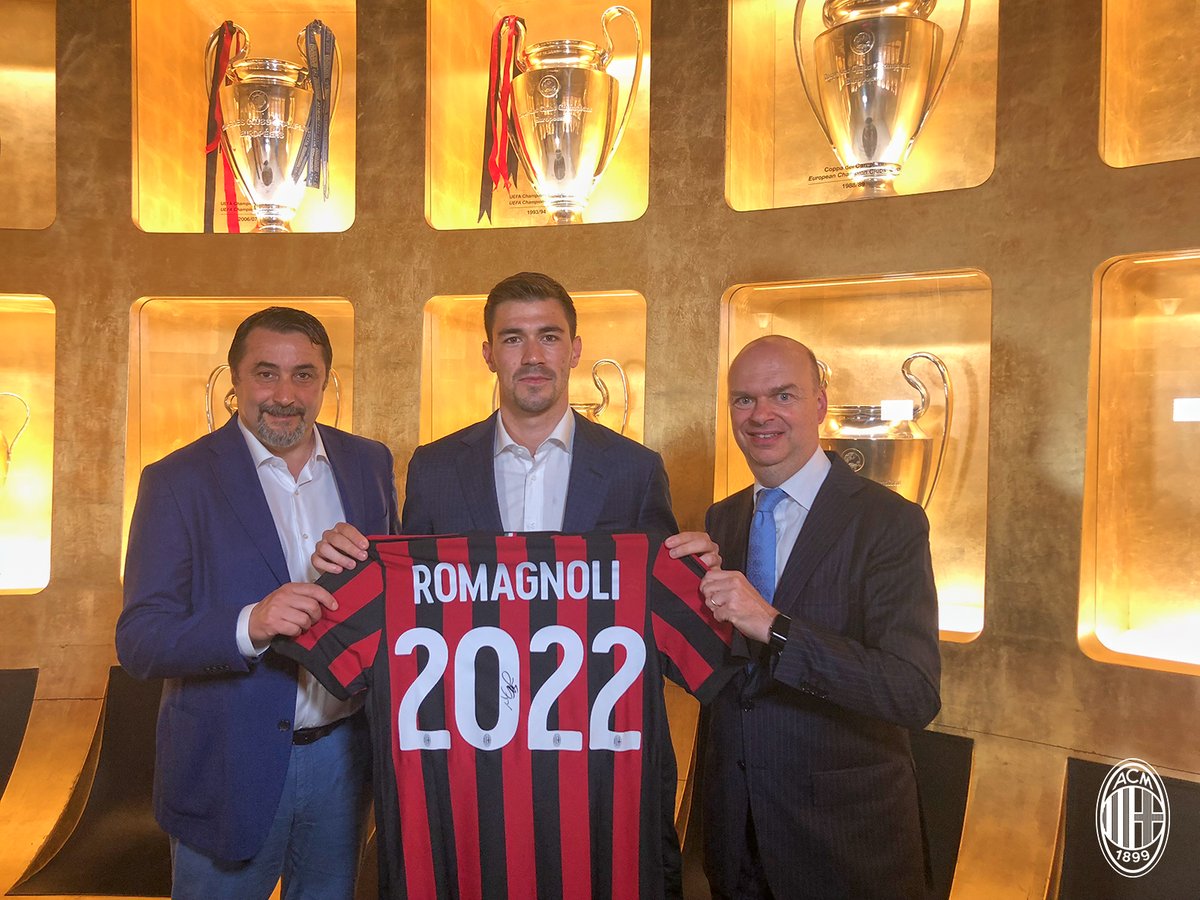 In the hours following Italy's 1-1 draw with the Netherlands on Monday night, Alessio Romagnoli extended his contract with Milan to run until 2022, according to gianlucadimarzio.com.
In the weeks since the close of the Serie A season, there have been multiple reports linking Romagnoli with a move away from San Siro. It was suggested by The Laziali's Sam Wilson that impending Financial Fair Play concerns could force Milan out of next season's Europa League competition and compel them to sell off prize assets such as the 23-year old.
It seems instead that Milan have doubled-down on the player described by CEO Marco Fassone as their 'pillar', suggesting that regardless of activity behind the scenes, their priorities on the pitch are clear. Football-Italia.net quotes Milan Sporting Director Massimiliano Mirabelli: "It's an extraordinary thing to keep Alessio. He didn't hesitate to tie himself to Milan for such a long period of time. He never listened to the sirens, even though there were so many of them."
This latest development, however, does not signal that all is well at Milan – with ESPN reporting as recently as the 1st of June that Europa League expulsion could still be on the cards.
Romagnoli, famously a Lazio fan, endeared himself to Laziali upon his departure from Roma to Milan back in 2015, when pictures of him posing in a Lazio shirt went viral. Sadly, we can't expect see him playing in a Lazio shirt for a while yet.