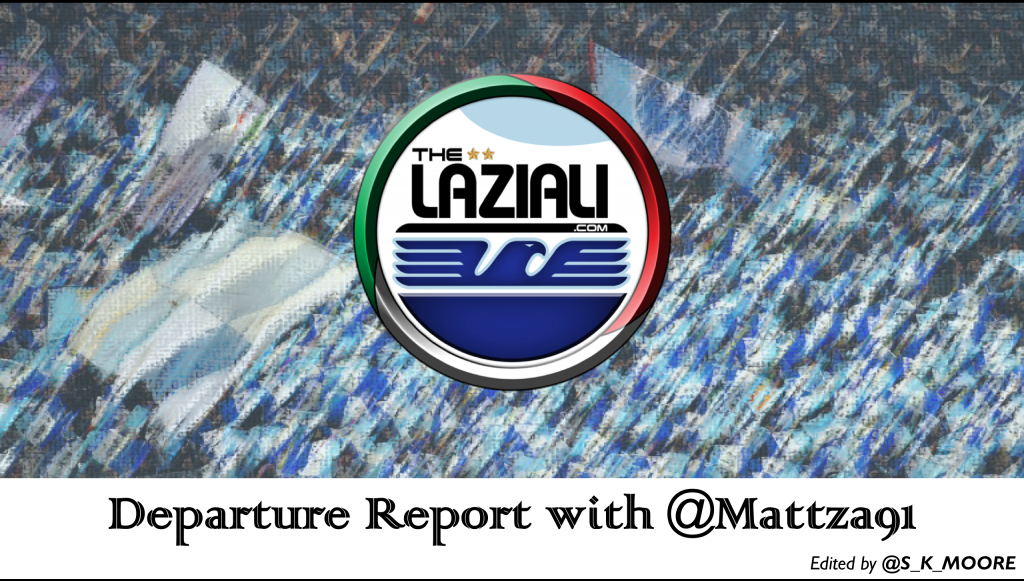 This week we saw our first official Lazio departures of the offseason. Federico Marchetti and Filip Djordjevic, both frozen out by the team last season, found new homes in Italy. As rumored in our last departures piece, Marchetti to Genoa was a done deal the moment the transfer of Mattia Perin to Juventus was confirmed. Marchetti signed a two-year deal which includes an option for a third with Genoa. As for Filip Djordjevic, he agreed to a three-year deal with Chievo. Rumors had picked up last January about a possible move to Chievo for the centre-forward and it was finally confirmed this week.
With continued interest from Lazio in many new players out in the transfer market, certain current players seem to be on their way out of the squad. The continued search for a back-up goalkeeper to Strakosha brings us to believe Ivan Vargic's time with Lazio is coming to an end. He only played in two Europa League games last season for the biancoceleste and only once they were assured of first place in the group. Lazio need a back-up they can trust to alleviate some of Strakosha's workload.
Lazio knows that in order to improve the squad, they need to build a more reliable defense and therefore have not only been on the hunt for a De Vrij replacement, but also other players to strengthen the unit as a whole. As mentioned in previous articles, this is not a good sign for Wallace and Bastos to return to the club next season. Jordan Lukaku could also fancy a move to an English side, for more playing time. The EPL might also be more suited for the players' attributes, but there hasn't been a tonne of news about him leaving just yet. The same applies for Martin Caceres, who's World Cup showing with Uruguay will ultimately decide his fate with the team.
The biggest news when it comes to departures this week is that of Felipe Anderson. After a meeting between his agents and Lotito, it seems all but confirmed that Felipe will depart from Rome this offseason. There were rumors of Monaco interest, but West Ham United seems to be in the driver's seat to acquire Anderson with a rumored over 30 million euro transfer fee which could easily creep up to 40 million with added bonuses. He is also set to receive 3,5 million euros per season from the London side. Their first offer of 20 million was rejected by Lotito, but they are still extremely interested in the player and remain the front-runners in acquiring the pacy Brazilian, with a meeting set up for this week with the Lazio brass. Nani will also not be returning to Lazio next season, as he has interest from Mexican and Chinese clubs.
When it comes to Milinkovic-Savic and hisfuture with Lazio, there is interest from nearly every big European club to land the Serbian phenom. We will not speculate where he will land at the moment, with the Serbian announcing he will "only talk about his future at the end of the World Cup".
The future of many youngsters such as Danilo Cataldi, Simone Palombi, Cristiano Lombardi and Joseph Minala are also up in the air, as they continuously are being discussed as add-on pieces in potential transfer deals with other Italian clubs.
Finally, the hunt for a viable back up to Immobile leads us to believe that Felipe Caicedo is on his way out, after one disappointing season with the biancoceleste. Although his agent claimed his client still has two year's left under contract, Lazio need an upgrade at the position to put less pressure on Immobile and keep him healthy for an entire season and Caicedo underwhelmed to say the least this past season.