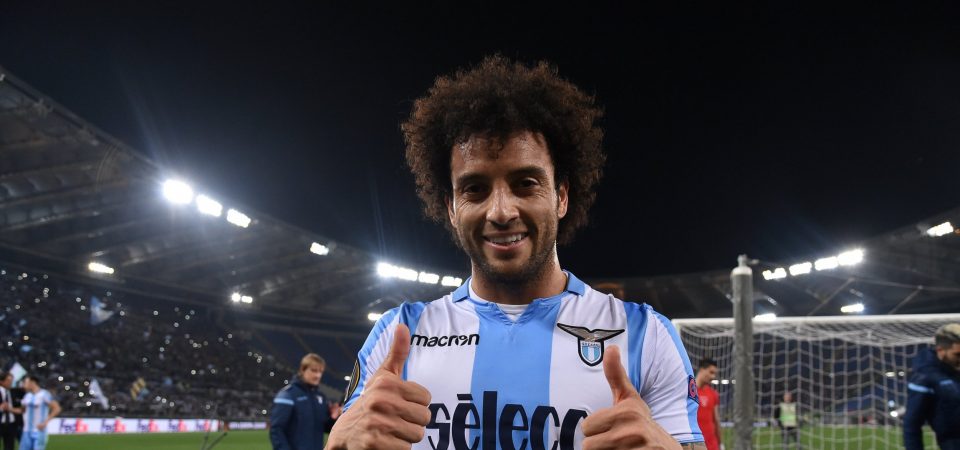 Earlier in the week, we had reported that West Ham were set to offer an improved bid for Felipe Anderson
After West Ham had a €28 million bid rejected for Felipe Anderson earlier this week, the latest reports from The Guardian (Via CittaCeleste and Gianluca Di Marzio) suggest that the Hammers are ready to table a much improved offer.
Whilst Lotito this week valued Felipe Anderson at around €48 million, it is debatable as to whether or not he will be able to attain that specific asking price for the Brazilian's services.
The latest reports indicate that West Ham are willing to increase their bid to €40 million but with Claudio Lotito known for his shrewdness, it is still somewhat off of Lazio's asking price. Lazio may be in no rush to sell but with the club lining up the likes of Ponte Sisto and Matteo Politano as a replacement, a deal could be near.
Felipe Anderson had a good season with Lazio, despite missing much of the start due to injury; he concluded the season with a brilliant goal in the 3-2 defeat to Inter Milan.
Today, Lazio meets with West Ham to finalize the deal
A deal close to confirmation, a shot that is about to be taken. Lazio's Felipe Anderson to Premier League side West Ham will be finalized today, as Igli Tare travels to London to meet with the club. The transaction is said to be 30 million euros plus 20% of the future re-sale of the player.
A quite surprising and painful transfer for some Lazio fans who have seen Anderson grow up in the squad from his youth, when he was singed back in 2013. However, after a break-out season this past year from Spaniard Luis Alberto, Anderson would be fighting for a starting position. This seems to be the main reason for his departure: he wants secure playing time.