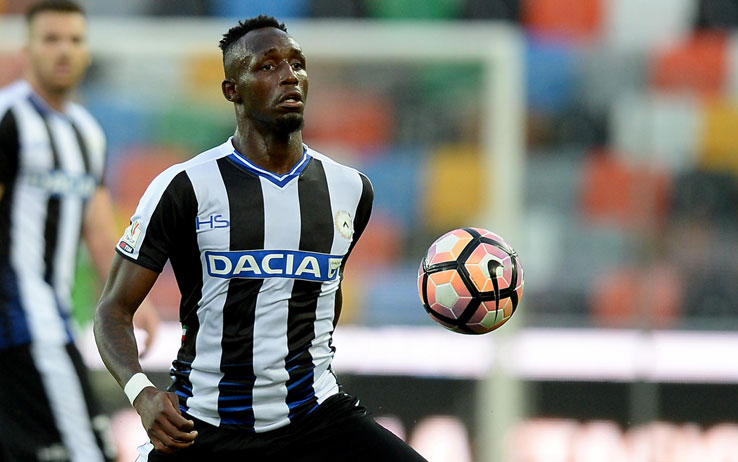 As Lazio search for improvements to make for Simone Inzaghi's squad, the club's midfield targets seem to be constantly changing. This isn't helped by the fact that players are quickly being snapped up; with Napoli nearing a move for Lazio target Fabian Ruiz. The latest name in reports from RadioSei is Seko Fofana.
Fofana, 23, is an Ivorian midfielder, currently playing for Udinese. Fofana moved to Udinese from Manchester City for a fee of around €4.5m back in 2016.
Fofana is a more attacking-minded central midfield; lacking any real tackling ability. He scored three times for Udinese in the 17/18 Serie A season, yet held a pass accuracy of 84% – showing where his ability lies. Not only this but he is a keen dribbler of the ball; completing an average of 1.3 dribbles per game from central-midfield.
Fofana is currently valued by TransferMarkt at €10m; and it is unclear whether or not Lotito and Tare will make a concrete move for the player.