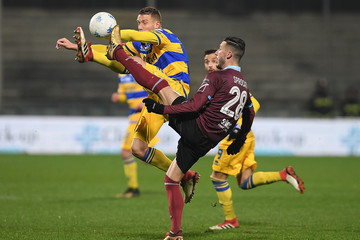 It is being reported that Mattia Sprocati will be unveiled in the coming days as one of Lazio's first summer signings. Lazio have developed a strong relationship with Salernitana in recent years, so it is no surprise that the Biancocelesti have swooped in for Sprocati. With Nani returning to Valencia after a mediocre first season in Italy and Felipe Anderson's move to West Ham in its final stages, there is a need for Lazio to bring in some offensive depth this summer. Sprocati offers offensive depth for the Bianocelesti and, although he is a natural winger, can play across the front line.
Background
Sprocati is not new to Italian football, as some of Lazio's other transfer targets are, as he has spent his entire career in Italy. Parma bought him for their youth academy in 2012 from Pavia and the Italian would then be loaned out to Reggiana, Perugia, Crotone, and Pro Vercelli over the next several years. Sprocati was then signed by Pro Vercelli on a free transfer at the end of his loan spell in the summer of 2015. However, after a tough start to the 2016 season, in which he played only six games but scored once against Salernitana, he was loaned out in January to Salernitana. He went on to score two more goals and play in the majority of Salernitana's remaining games which meant that he had earned a permanent move to Campania.
A €110,000 move to Salernitana followed in the summer of 2017 and Sprocati was to be the focal point of the team's attack for the 2017/18 season. He made the most of this opportunity and impressed when given playing time. He went on to have his best ever season scoring nine goals and adding seven assists in 33 Serie B appearances. He finished as the team's assist leader and the team's second highest goal scorer, one behind Riccardo Bocalon who played four more games than Sprocati. The Italian even scored the game-winner in his only Coppa Italia game of the season, which was a victory over Alessandria in the second round.
Strengths and Weaknesses
One of Sprocati's biggest strengths is that he is two-footed. This gives managers the option to deploy him on either the left or right-wing. This versatility across the front line is what makes him such an attractive prospect, especially since Lazio needs forward depth and manager Simone Inzaghi knows he can slot in wherever needed.
This season the 25-year-old has really developed his shooting abilities and is now an adept finisher with both feet, often placing the ball into the low corners of the net. Sprocati registered three left-footed goals and six right-footed goals, one header goal, showing that he is deadly from all angles. The Italian even possesses the quality to cut in and curl the ball into the far corner of the net, which he put on display a couple of times last season.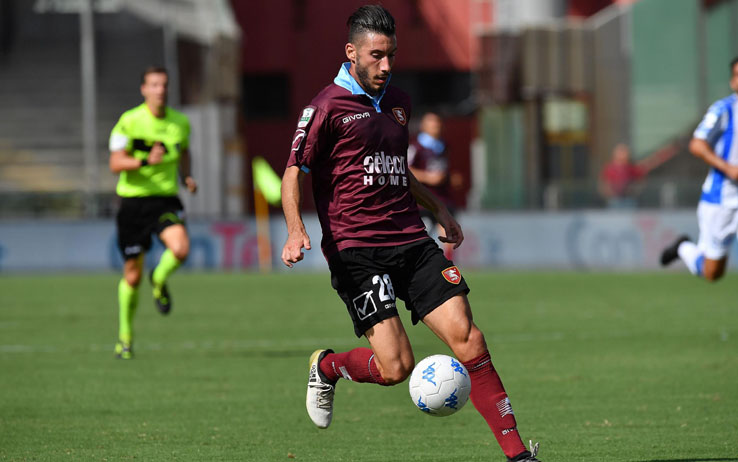 Sprocati's biggest weakness, as a natural winger, is his defending. He did not have a lot of defensive responsibility at Salernitana last season as he was mostly deployed at left-wing in the team's 4-3-3 formation. Having played the entirety of his career high up the pitch, he has not developed his defensive capabilities very much, but that does not mean that he cannot become a better defender with time and coaching.
How will Mattia Sprocati fit in at Lazio?
This is where this signing becomes interesting. In recent seasons Lazio have played a 4-3-3 where Sprocati would have thrived on either wing. However, last season Inzaghi preferred to set the team up in a 3-5-1-1 which has worked really well; having finished top scorers in the league and however having a 12-minute collapse that led to exclusion from Champions League qualification.
In this formation, Sprocati could be used in the same way Felipe Anderson was, in the hole behind the striker or on the wings as a more attacking option. He offers much more offensive creativity than Jordan Lukaku does, who also plays on the left, but with the imminent arrival of Riza Durmisi, it seems more likely that he will play on the right or in the hole behind the striker.
Sprocati will be invited to Lazio's summer camp and Inzaghi will determine where he can be best utilized or if the Italian will need to be loaned out to develop just a little more before being integrated into the squad.