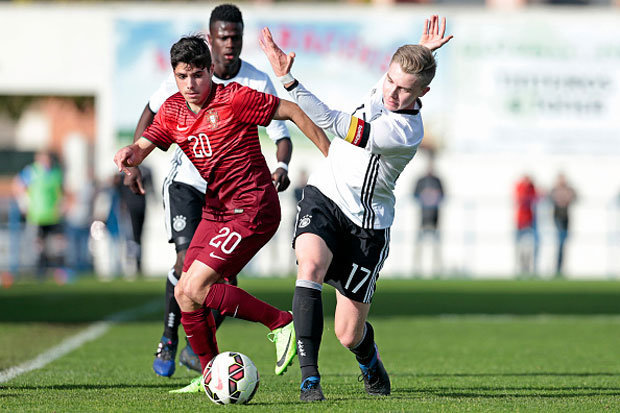 The young Portugese forward Pedro Neto, born 2000, made a spectacular move to Lazio last summer. Largely due to the fact that the deal taking him from Braga to Lazio was so substantial. Lazio will pay a total of €12.5 million for a two year loan with an obligation to buy (Transfermarkt). For Lazio, and a youngster that barely had made a game at senior level, that is a lot of money.
Since then, the Lazio fans haven't seen much of Pedro Neto and his countryman Bruno Jordao. It also took time for him to be eligible to play for the Lazio primavera. It wasn't before the New Year that the deal had been worked out bureaucratically. He then scored just 1 goal in 10 apperances for the primavera and only participated on some occasions on the bench for the Lazio senior squad. But it's hard to perform in an underperforming side as the Lazio primavera was last season, no matter your talent.
The question is, what is the ideal situation next season for both Neto and for Lazio; to handle their asset and protect their investment in the best way. Neto is still eligible to play for the primavera next season but they will be playing in the second division due to the relegation this season. It might mean easier games but against weaker opposition and maybe not so developing for a player as Neto. He could of course have the benefit of training alongside the first squad during this time and being given a chance there when able and needed. The other option is to loan him out to a team in the lower leagues but that hasn't been proven to be any success for earlier loaned out youngsters such as Rossi or Palombi. Neto would need a coach that is willing to let him play much for him to able to develop as a player. For an attacking player as Neto it's also more important to play and being able to score goals. Salernitana coaches seems to have been too scared of fan reactions to favour players from Lazio.
But, if the idea of B squads playing in the Serie C will go through, then maybe that would be an good option. Even if that means that Neto wouldn't be able to float between the teams, Lazio would still have more control over his playing time and development.
What do you think about Pedro Neto next season?
Some glimpses of Pedro Neto last season: