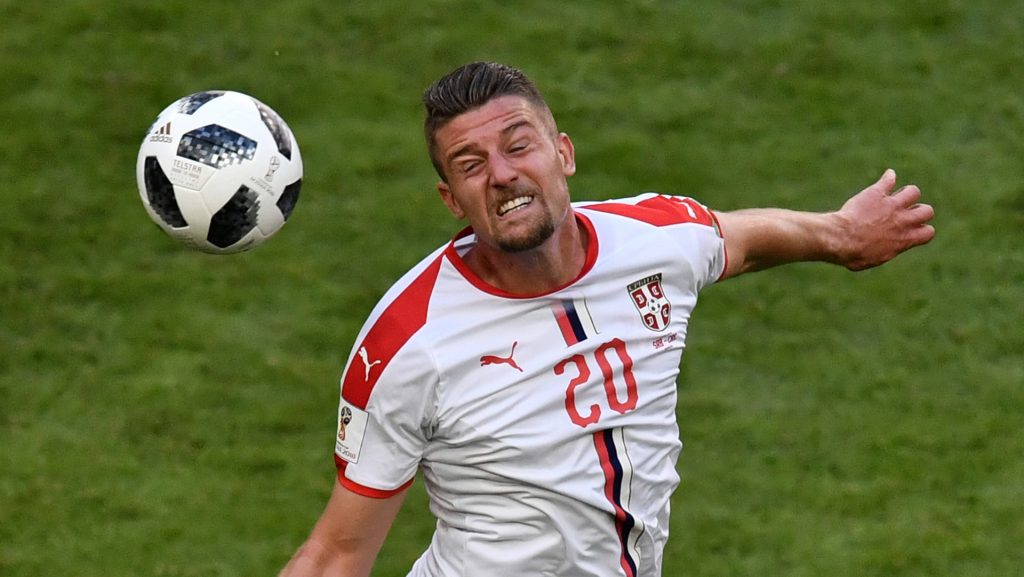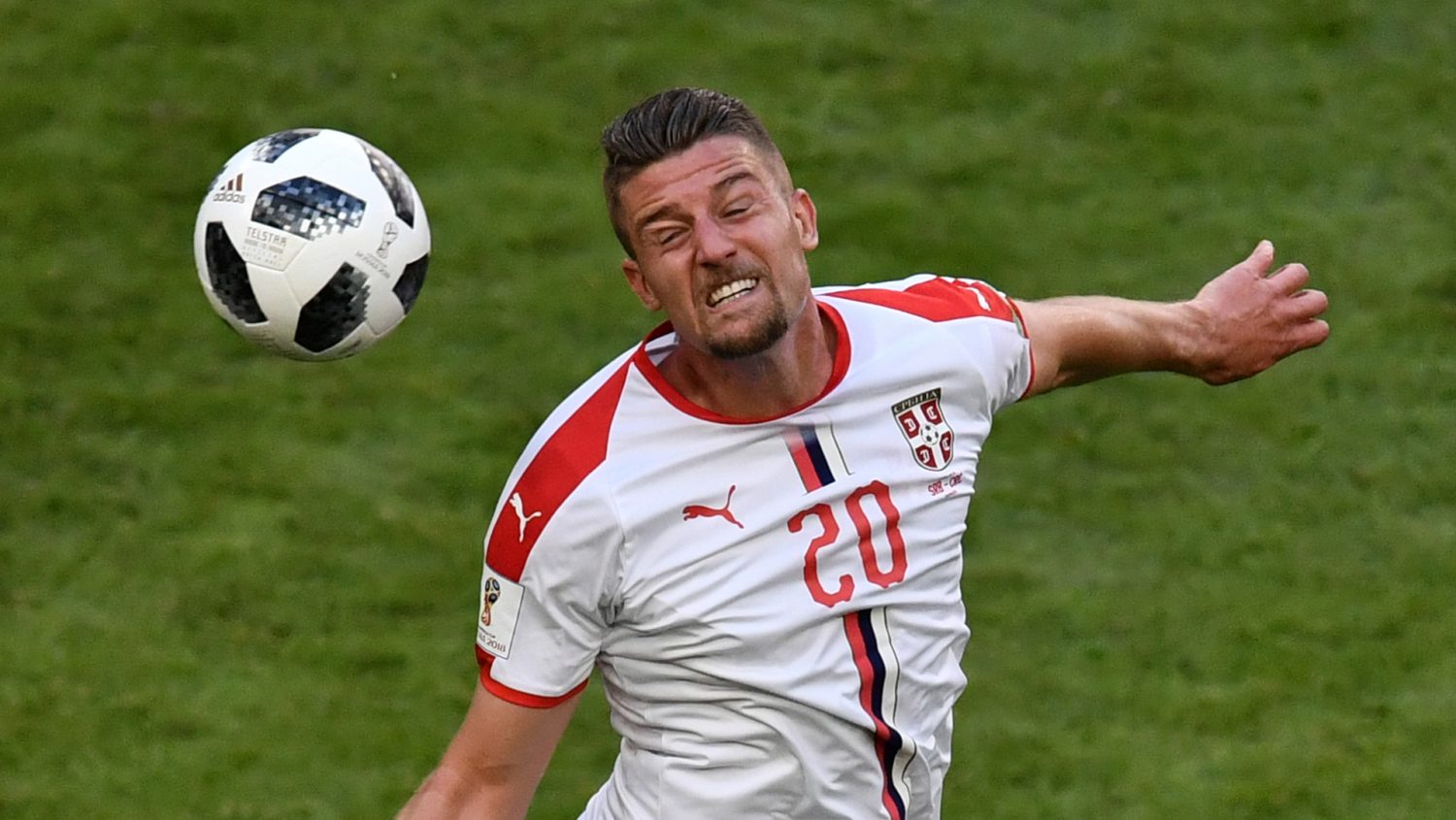 First Half
Once again Lazio's Sergej Milinković-Savić was terrific against Switzerland, but this performance only lasted for the first half.  The second match of the group stage for his nation of Serbia, they lined up in a 4-2-3-1 formation similar to that of the match against Costa Rica. However, as the game initiated and went on, it looked more and more like a 4-4-1-1, or 4-4-2, with Milinkovic-Savic taking the attacking role of the 3 centrocampisti. He played a position likewise to that of what he has played at Lazio at several points throughout the season – a second striker. With two experienced and solid defensive midfielders in Nemanja Matić and Luka Milivojević, you can understand why coach Mladen Krstajić lined his team up the way he did.  5′ into the match, Serbia was in the lead: Dušan Tadić displayed great skill and technique to beat his opponent and send a cross into the box for striker Aleksandar Mitrović, who put the ball into the net to make it 1-0 for his nation. Milinković-Savić had several key passes and through balls to set up his teammates and a shot that swerved wide, but none of these chances were converted. The main moment was in the 45′, when he created a chance with his brilliant control and vision, peeling off the back of a Swiss defender when a ball was sent into the box. He headed it down for Tadić who took a volley from 20 yards out that nearly missed the top corner. His only negative moment in the half was when he managed to pick up a yellow card in the 34′, as he went into a challenge studs up, running through center-back Fabian Schär – clearly unintentional, however.
First-half rating: 7.5.  One word? Lively. 
Second Half
It was a half to forget for Milinković-Savić in a Serbian jersey – a half that saw him rarely touch the ball. Serbia fell asleep after Arsenal's Granit Xhaka scored a beautifully placed shot in the left side netting in the 52′, tying the game at 1-1. The nation also had to stay cautious afterward with Switzerland continuing to press – it almost became 2-1 for the Swiss after Xherdan Shaqiri cut in from the right side of the pitch, curling a shot away from goalkeeper Vladimir Stojković and hitting the crossbar in the 58′. Following this, Serbia had a few chances, one in which scorer Mitrović was pulled down by two Swiss defenders in the 6-yard box. The ref did not call for a penalty, nor use VAR however to take another look at the play. Tadić continued to take all free-kicks and swing the ball in with that lethal left foot, but none came in the path of Milinković-Savić. This could have been Milinković-Savić's time to shine and take control of the match as he has for Lazio so many times this past season. However, it was a missed opportunity, one that would lead to disappointment for his nation. In the final minutes of the match, a counter-attack emerged for the Swiss, as Shaqiri was sent in on goal with a pass from behind the halfway line. He found himself one-on-one with the goalkeeper and coolly slid home his second of the match making it 2-1 for Switzerland in the 90′ – the eventual and final scoreline.
Second half rating: 5. One word? Spectator. 
Statistics
The young Serbian had 1 shot, a 79% pass success percentage (19 of 24), 1 dribble attempted and completed, a 43% aerial battle success percentage (3 of 7), 0 tackles attempted or completed, and dispossessed the ball 9 times – more than any other player on the pitch.
Hopefully, Sergej and Serbia will be able to turn-around their performances, eventually moving farther into the competition. They face Neymar and Coutinho's Brazil in their final group stage match to decide their fate.